With the best drip irrigation system, manual watering will never cross your mind ever again.
It is in every gardener's interest to have a luscious garden filled with nurtured plants. To do so, you need to supply the plants with proper care, and what other way is there than giving them the exact amounts of water required?
But what happens if you leave the house for a couple of days and there is no one in charge to water the plants during hot summer days?
They, unfortunately, die out, and you are no longer an owner of a lush, green garden. To prevent that from happening, the best investment for your garden would be a drip irrigation system.
It can have an automatic watering setting or constant-flow drip, which takes care of each plant individually.
Whatever one you choose, it is guaranteed that your garden will show its appreciation by looking as fresh as ever.
Take away key points:
Best drip irrigation systems are ideal for saving water and watering different areas at once
Many of them have independent systems with different sprinklers and other emitters, creating different purposes, and watering multiple areas at once
Choose durable and secure systems to prevent leakage and ensure effective and efficient ways for planting and watering your areas
Best drip irrigation system – Top 7 reviews for your garden
To find the best drip irrigation systems for your needs, take a look at your reviews below. We're sure you'll find the most suitable drip system for your demands. Let's start.
$ – W-Dragon Drip Irrigation Kit
A good drip irrigation system, ideal for optimal pressure regulator and letting water slowly. The drip irrigation system saves more water compared to other drip irrigation systems available. The easy setup makes it a good drip irrigation system, ideal for all areas and multiple uses.
$ – JIYANG Solar Drip Irrigation Kit
Best advanced design, with a self-charging system due to solar panels. The drip irrigation system uses the alarm system to signalize that you must add more water for optimal work. Easy to install and use.
But, poor customer service.
$ – Bonviee 106.5FT Drip Irrigation Kit
The most effective and efficient system due to its independent construction, and adjustable features. Versatile for multiple needs at once. Quick and reliable setup and use.
However, might pop off under pressure.
$ – MIXC 226FT Greenhouse Micro Drip Irrigation Kit
Best for updated construction, with different sprinklers to water more plants and areas at once. Adjustable and versatile for more robust applications. Sturdy and reliable for an extended period.
Nevertheless, it can be hard to install the system.
$ – Raindrip R560DP Automatic Drip Irrigation Watering Kit
The best irrigation tubing for baskets. The drip irrigation system waters all the plants in your area, and you can adjust the watering system and flow rate for saving water in your large garden.
Still, the organic gardening inline drip system might leak the water supply.
$$ – Orbit 56318 Hanging Basket Flex-Mist Watering Kit
The simple installation with automatic timers will automatically flush and spray water into your veggie garden rows, flower beds, and other lawn areas. The barbed fittings and faucet connectors easily attach the micro spray sprinklers to the irrigation system, ensuring the optimal flow rate.
Yet, the drip tubing might be challenging to install for the first time.
$ – Flantor Drip Irrigation Kit
The Flantor garden irrigation system offers a simple installation process with adjustable water pressure and water flow. The drip irrigation tubing saves water in drip systems, keeping the flow rate optimal without leaking and wasting. The faucet connection kit quickly attaches to the hose connector for advanced uses.
Anyhow, the watering system does not include automatic timers.
Brand: W-Dragon
Style: Automatic Irrigation Equipment, irrigation tubing
Dimensions: 14.45 x 12.09 x 2.52 inches
Best for: pressure regulator
Our best drip irrigation system is an ideal option for a flower bed, raised beds, vegetable gardens, and similar lawn areas. It's versatile and it condemns with all the necessary tools to install and use the best drip tubing easily. You will find the faucet connectors, barbed fittings, drip tape, basin bubblers, drip emitters, and other parts necessary for excellent irrigation drippers.
Compared to other drip irrigation systems, the W-Dragon drip irrigation tubing offers an adjustable flow rate, so it saves up to 75% of water running through the distribution tubing system. Thus, there won't be any waste, and your vegetable gardens get just the right amount of water supply necessary for the optimal irrigation system.
The W-Dragon drip irrigation system easily installs due to the faucet adapter and the drip tape. Once you find all connectors, you can easily install a drip irrigation kit in your vegetable garden, potted plants, root zones, and another soil type. You can adjust the soaker hose length to let the water slowly fit the drip emitters and adjust the water pressure. The larger your garden, the more you will use the pressure regulator.
Pros
High-quality ABS plastic
UV-resistant materials
Pressure compensation
Automatic timer
Brand: JIYANG
Style: Automatic, irrigation system, self-watering, indoor/outdoor, greenhouse
Dimensions: 6.1 x 5.59 x 1.81 inches
Best for: the alarm system
The following drip irrigation system is ideal for its automatic design. The JIYANG drip irrigation system uses solar energy for self-watering, and the necessary tools easily attach to the soaker hose. You need little plumbing skills to connect the soaker hoses to the drip irrigation kit and conserve water for the potted plants, vegetable garden, or other areas.
Once you place the drip irrigation kit at its designated place, the UV-resistant materials help you with taller plants, weed growth, and other self-watering places.
The hot water works with the optimal flow rate as well, and you can use six different auto modes to adjust the max flow rate when needed. You can select the number of drippers for more or less pressure for multiple applications.
The alarm system tells you when there isn't enough water to add more for the optimal drip irrigation system. The lights also flash at night, to keep intruders away from the drip irrigation system. But, the lights will also signalize you must add water to the drip irrigation kit for optimal rate.
You can take a vacation without worries, as the drip irrigation system self-charges and lasts for 15-20 days with enough sunlight.
Pros
Self-charging
Drip tape
Easy installation
Brand: Bonviee
Style: Modern
Dimensions: 10.28 x 9.57 x 3.54 inches
Best for: independent design
Our next drip irrigation kit is famous for its wide applications.
The Bonviee drip irrigation system is the best choice for a vegetable garden and similar areas, and you can find rain-bird sprinklers for a straight line or similar spraying systems.
You can connect the Bonviee drip irrigation system to the water source, and use the drip tape to ensure its stability for optimal water flow.
The rain-bird sprinklers will water the plants with the amount of water you allow, so there won't be any excess waste. The drip irrigation system is both effective and efficient for robust use. It uses a 12-port irrigation system manifold and 0.5-inch tubing as the main line, solving the lacking water areas.
Thanks to the adjustable emitters, the drip irrigation system works independently with sprinklers. Each sprinkler can be adjusted manually – to spray, drip, micro drip, stop, flow, etc. So different plants will be watered at once, and you can place the emitters into soli since they have stakes as support.
Finally, the Bonviee drip irrigation system is easy to install and use, as it offers all the necessary elements for quick assembly and instant use.
Pros
Secure
Stable
No leakage
Quick setup
Brand: MIXC
Style: multifunctional drip irrigation system
Dimensions: 14.17 x 12.4 x 4.45 inches
Best for: different sprinklers
What's so special about the MIXC drip irrigation system? The micro drip irrigation system is ideal for a larger area of 160 square feet.
The structure waters different plants and areas at once with the tubing, so you don't have to dig. Plus, all the necessary parts are inside the package, and you don't have to buy them separately. It's both economical and efficient for wider use.
Due to its new divider, the MIXC drip irrigation system uses a specific connector dividing the water into sixteen different tributaries. The system increases the water pressure, and waters all areas equally. You can forget about the issue of water shortage.
Thanks to the three different types of sprayers, the drip emitters serve to spray, water, or sprinkle different types of plants or other areas. So you can always cover your grassy places, to meet your needs and setting standards. Therefore, you will find it more than valuable.
As it comes with a specific design, the MIXC drip irrigation system saves up to 70% of water running through the irrigation tubes. There won't be waste or excess, and you can save the water for other needs, if any.
Pros
Versatile
Adjustable
Secure
Stable
Independent
Brand: Raindrip
Style: irrigation drip kit
Dimensions: 13.25 x 4 x 8.72 inches
Best for: water usage and water output
When it comes to irrigation systems, you can never go wrong with RainDrip. Here we present an innovative, high-quality, and reliable watering system that will make your garden bloom.
Firstly, this drip irrigation kit contains everything you need to get started. No more watering the plants manually or worrying if you overwater them.
The innovative design includes a hose thread and snap-in connections while following three easy steps to install. There is nothing complicated about this set, only a fast and easy way to get your kit ready.
The Raindrip drip irrigation system offers amazing water flow, all while saving up to 70% of water. This is an exceptional choice for draught solutions as well as an economic saver of time.
The irrigation kit is delivered to you with a professional build quality by being made out of low-density polyethylene and UV-resistant material. You can be sure you will enjoy this kit for a long time before you decide to renew your purchase.
That being said, the kit comes with a 5-year warranty, so you won't have to worry about any technical problems that may occur.
Pros
Affordable
Easy to set up
One supply tubing included
Saves 70% of water
Brand: Orbit
Style: Garden
Dimensions: 6.5 x 14.38 x 3.5 inches
Best for: misting nozzles
The sixth on our list of best drippers for irrigation systems is the Orbit Hanging Basket Flex-Mist Watering Kit.
Let's start by saying that it is the best drip irrigation system you will find for hanging baskets. It provides convenient and efficient watering to your hanging gardening components.
The set contains 15 tubing straps, distribution tubing, a tubing adaptor, and many other useful attachments that are necessary for a successful best drip irrigation kit.
The drip nozzles are quite helpful when it comes to water consumption and savings. We know the importance of saving up on the water bill, especially if you plan on investing in drip irrigation kits.
With this productive system, the used water goes straight into the root of the garden plants. This is an essential feature to have in drought conditions when every drop of water counts.
The timer on the Orbit drip irrigation kit features a multitude of programming that is available for successful drip irrigation. You can just set it to your desires and the plants' needs and never again have to worry about watering them on time.
Pros
Easy to set up
Efficient plant watering
Tubing set
Saves water
Impressive water flow
Brand: Flantor
Style: Modern
Dimensions: 3.94 x 3.94 x 1.97 inches
Best for: adjustable water pressure
After you experience the joys and the convenience the Flantor Garden Irrigation System has to offer, you will never again consider manually watering your plants.
This drip irrigation system can help you water your plans on a scheduled timetable. If you are on a trip and you forgot to water your plants, no need to worry.
By purchasing an additional timer, you can set the desired watering time and have a peaceful mind.
Every nozzle can be adjusted individually. This means that it can meet each demand out of several plants. None of them will get the same treatment if you decide to change the nozzles to their needs.
That being said, this irrigation system drip is designed to use water smartly. It can save up to 70% of water by simple adjustments you make with the nozzles.
As for installation, it does not require digging or any other tricky steps. Just follow the straightforward manual, and you are good to go with your new drip irrigation system.
Also, if you find the tubing to be insufficient for your garden, you can purchase an additional set of pipes and call it a day.
Pros
Saves up to 70% of water
Efficient watering
Adjustable nozzles
Easy installation
Cons
The timer is not included in the purchase
Buyer's Guide for drip irrigation kit systems
To choose the right drip irrigation kit, you do need to pay attention to a few crucial details.
We know that choosing the right set is not that easy, especially if you are new to gardening or garden irrigation in general.
1. Knowing your plants
If you plan on investing in a drip irrigation system, you should first pay attention to what kind of plants are in your garden. Not all plants are suitable for drip irrigation.
For example, this system is ideal for shrubs, foliage, or smaller plants but not for larger ones. You simply will not get the results you want and consider your purchase a fail.
So, number one on our buyer's guide list is checking your plant type.
2. Choosing the water flow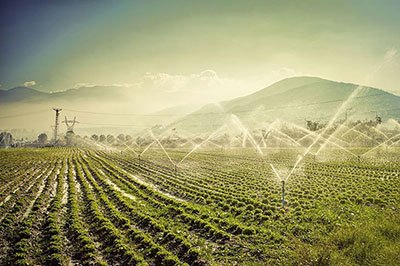 Moving on, the next feature you should know is the water flow, which is not the same for all drip irrigators. They differ in the effect they offer, and here are some of them.
Automatic: Automatic water pressure flow is best if you have a larger area that requires water. The setting of automatic watering could not be more comfortable.
You simply choose the time and date you want the area to be watered and continue with your day. However, as intelligent as the system sounds, it does have one flaw. It does not allow for customized demands as other options do.
Adjustable: If your garden is filled with plants that have different needs, then the adjustable setting is going to be your best option.
As the name suggests, you can adjust the water flow to each plant zone separately and make sure you give them proper treatment.
Constant Flow Drip Irrigation: This system is designed to provide continuous dripping to each plant zone frequently. As recommended, this system works best with smaller plants that require less watering.
Also, have we mentioned that this is a cost-effective system that will reduce the water bill? Well, it's true. If you are on a budget, look out for this option.
Self-compensating Drip: This drip irrigation system is not adjustable as the rest of the models. It provides the same amount of water everywhere, and it helps with maintaining healthy water pressure.
Micro-sprinkler system: Just like constant drip flow, this system provides a moderate amount of water to the garden. It is suitable for delicate plants since it provides rain-like water sprays.
3. Tubing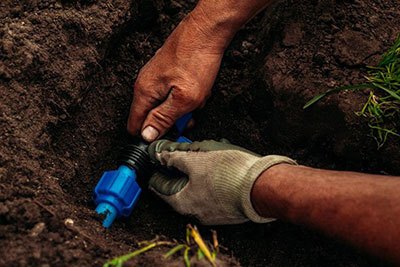 The next thing to keep an eye out for is the tubing and the material of them. The pipe is very much different than the regular hose; that is the first thing you should know.
If you want quality tubing for drip irrigation, you should go for vinyl or UV-resistant polyethylene resin.
You also want to check if the tubing is flexible enough. Some people prefer to set the pipe straight, and some to have it curved. That is why flexibility matters in these circumstances.
Of course, there is a stiff material for tubing that is designed for overheard systems that require straight installation.
Flexible tubing is recommended for smaller plants since they tend to move the hose as they grow. The most popular type on the market for drip irrigation is the DIP flexible line tubing.
FAQs
Are drip irrigation systems good?
Drip irrigation systems are the best solutions for larger garden areas. If you plan to use a drip system, know that they consist of long tubing that efficiently waters the plants and keeps your garden looking fresh.
Purchasing a drip irrigation system could be one of your best buys when it comes to gardening. Especially if you are tired of manually watering the plants.
What are the types of drip irrigation?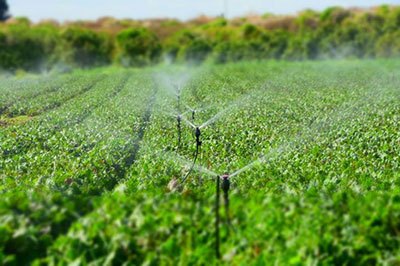 There are usually two types of drip irrigation: drip tape and drip line.
The drip tape is a flat-style tubing that requires a pressure reducer to work correctly. It is the right solution for subsurface installations, but we cannot guarantee how durable it is.
Some consumers have complained of this kind of irrigation lasting only one or two seasons, which is quite disappointing.
As for the drip line irrigation system, it is a round tubing design. This is the kind you want to invest in since it is made out of durable plastic and is destined to serve you for a long time.
Moreover, you can purchase a drip line with pre-installed emitters or separate ones that you have to install manually. Whichever one you opt for, it will not let you down.
What are the disadvantages of drip irrigation?
The installation process can be time-consuming and costly, and the tubes used in drip irrigation are vulnerable to sun heat which can cause them to break.
Additionally, clogging can occur if the water is not filtered correctly, and there may be problems with moisture distribution. Rodents can also cause leaks in the system due to their chewing on the tubing.
What is the best depth for drip irrigation?
The placement depths for this type of irrigation vary from 6 to 24 inches, depending on the soil, topsoil depth, and crop. For shallow-rooted crops like strawberries, the placement should be closer to 6 inches. For deeper-rooted crops, the placement should be closer to 24 inches.
Are drip irrigation systems expensive?
Drip irrigation systems can be a cost-effective way to water your garden or yard. The initial cost of setting up a drip irrigation system may seem expensive, but the long-term savings on water bills and labor costs can make it worth the investment.
Are drip irrigation systems interchangeable?
The answer is yes, but it depends on the type of system you have. For example, soaker hoses and emitter systems are not interchangeable, as they use different components and require different installation methods.
However, drip tapes and micro-sprinklers are more interchangeable, as they both use similar components and can be installed in a variety of ways.
How long do drip irrigation systems last?
With regular inspections and cleaning, a drip irrigation system can last up to 10 years or more.
Should drip irrigation be under mulch?
Yes, it should be placed under mulch.
Does drip irrigation use a lot of water?
It can reduce a farm's water consumption by up to 60% and increase crop yield by 90%, compared with conventional methods.
So, the best drip irrigation system is…?
The best drip irrigation system is the W-Dragon Drip Irrigation Kit. It shows the best performance and water supply, and it saves up more water than other systems presented in the reviews. It shows resistance to external impacts and forces, making it more durable and sturdy for an extended period. So, it's worth the investment.
Final words
Hopefully, you enjoyed the comprehensive reviews of the nest drip irrigation systems and are ready to choose your final winner. Whatever your choice may be, these units will not let you down.
Sale
Drip Irrigation Kit, 43m/141ft Garden Watering System with Quick Adapter 1/4 Distribution Tubing...*
🌺【119 PIECE DRIP IRRIGATION SYSTEM SET】Take proper care of your garden with this garden drip irrigation system. Your purchase includes 119 items including main pipes, branch pipes, faucet...
🌱【WATER SAVING】Compared to traditional methods, our drip line irrigation system saves up to 75% water consumption. Simply follow the instructions to cut the hose according to requirement and...
🌿【HASSLE-FREE CONNECTION】You get 2 types of faucet connectors that are designed to be compatible with nearly all household faucets. The Barbed Tees divide the water flow into 12 tributaries to...
💐【DURABLE MATERIALS】Plant drip system pipes are made from premium quality PVC material that is highly durable and resists effects of weather. The pipes have a thickened design that allows the...
🌻【MULTI APPLICATION】Automatic watering system is suitable for yards, lawns, flower beds, greenhouses, raised garden beds, roof cooling and much more. It makes for an amazing gift idea for...