Garden sprayers are a staple for any gardener, expert, and amateur included. Doing your garden without good sprayers is similar to going to school without books. Both make no sense at all.
Grabbing for the best garden sprayers would blow a fresh breeze into your daily routine – spot treatment, weed killer, insect rupture, barbecue coating, and household item cleaning, these folks always got your back.
So to save our precious time, shall we get right into the climax of our best garden sprayer reviews for the 2023 list?
Take away key points:
Garden sprayers are crucial for keeping lawns optimal
They come in various sizes, styles ad materials
Choose quality over price as all of them might be pricey
Why would you need to invest in a garden sprayer?
You don't need to have a green thumb to be able to treat your garden or crop in the presence of well-functioned garden sprayers.
1. Improved efficiency
Garden sprayers boost the surface coverage spectrum dramatically. You can spray your orchard garden or crops at double speed for half the time using a hose.
2. Labor-saving
Minimal hand fatigue or muscle strain with a lock-on or shut-off trigger on the handle of a cart or backpack sprayer.
3. Versatile applications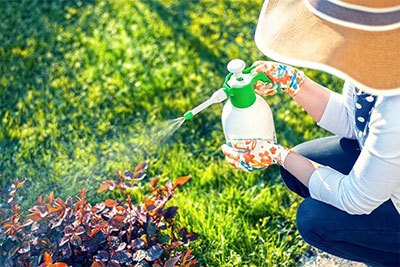 Bird crap? Muddy roof? Mossy sidewalks? Salt undercarriage your car? Deer repellent? Horticulture? Or foliar feeding?
There is no limit to what a garden sprayer can do.
4. Safety first
High-density garden sprayers can resist numerous garden concentrates, bleach, or non-viscous stain without leaking on your hand or outfits.
The different types of garden sprayers
1. Hose-end sprayers
These hose-end sprayers are the most affordable type because they are also the smallest kind.
They are very portable; you can bring them wherever you want. A hose-end sprayer is connected to a hose that supplies it with the substances that you're going to spray on your plants.
However, you need to have a water pressure source so that the substance can come out of it through the nozzle.
2. Backpack sprayers
Backpack sprayers are the most popular kind of garden sprayer. This is the garden sprayer of choice for professional gardeners and people who have large gardens to treat.
These backpack sprayers can hold huge amounts of the substance. What's best about this type of garden sprayer is that you can easily strap it on your back.
You don't need to hold it throughout the entire time.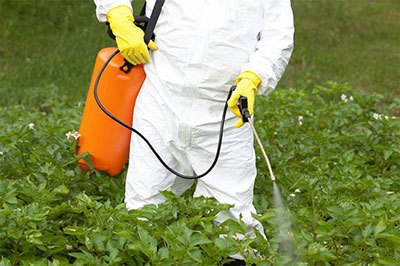 3. Compression sprayers
Then here comes the compression sprayers. These garden sprayers come with a separate tank that can hold several gallons of gardening substance.
It mixes them properly inside the tank, and it sprays them straight out of its nozzles with the help of compressed air.
Best garden sprayers money can buy: Our top 9 favorites
If you need to invest in a good garden pump sprayer, look at our reviews below. You will find the best lawn sprayer for your needs.
$$ – D.B. Smith FIELD KING 190328 Backpack Sprayer
Best Field King backpack sprayer for optimal performance and adjustable spray nozzle for optimal and continual spraying patterns. The Field King backpack sprayer is durable and the adjustable shoulder strap makes it easy to use.
The garden pump sprayer is prone to leakage.
$$ – Roundup 190314 Backpack Sprayer
Best garden pump sprayer for continuous spaying operations in residential and commercial uses. The foaming nozzle makes the manual garden sprayers adjustable to different needs.
The ergonomic handle is ideal for yard sprayer and fine mist but the garden pump sprayer doesn't have a shooty stream.
$$ – SOLO 418 2 Liter One-Hand Pressure Sprayer
Best handheld sprayer – compact, small, and portable. Better than other handheld sprayers due to the spray nozzle for continuous spraying needs.
The handheld sprayer might be prone to leakage.
$$ – Chapin 20541: 1-gallon Lawn, Garden and Multi-purpose Poly Tank Sprayer
Best garden pump sprayer for more pressure and adjustable nozzles to make spraying plants easier and more efficient. The nozzle tip is ideal to spray chemicals and fine mist and the built-up pressure is ideal with an air compressor to prevent accidents.
Still, the garden pump sprayer is a bit flimsy.
$$ – Ortho Dial N Spray Hose-End Sprayer
Best manual sprayers for spraying plants and pet bathing, ideal for your garden hose. The garden hose pump sprayer is the best among the handheld garden sprayers due to its air compressor and portability. So the garden sprayer is lightweight and compact for various operations.
However, the garden hose sprayer has some design issues.
$$ – CHAPIN 20002 2 Gallon Lawn Sprayer
Best shoulder garden sprayers with adjustable brass nozzles. Most pump sprayers of this type can be heavy or light-duty sprayer models, and the adjustable brass nozzle makes the sprayer spray chemicals without damage.
$$ – SMITH PERFORMANCE SPRAYERS
Excellent pump sprayers with multiple nozzles to make the use reliable and better for different applications. The pump sprayer is durable and solid for multiple applications and the bras adjustable system allows chemicals to flow but not damage it.
Anyhow, the pump sprayer has a weak pressure pump.
$$ – VIVOSUN 1.35-Gallon Pump Pressure Sprayer
Best Vivosun pump sprayer among other pump sprayers, is ideal for various heavy-duty tasks. Multiple nozzles and an adjustable brass system make the Vivosun sprayer crucial for long-lasting operations, and more pressure standards.
The pump sprayer has a questionable lifespan.
$$ – Itisll Portable Garden Pump Sprayer
Best Itisll manual garden sprayer for different applications. The Itisll manual garden sprayer is worth its portable and compact construction, so you can adjust it to your needs. The versatile and brass adjustable system makes it ideal for scents.
But the brass adjustable system is prone to damage.
Brand: DB Smith
Material: brass
Tank volume: 4 gallons
Best for: adjustable brass nozzle for more pressure sprayer operations
This backpack sprayer costs quite a fortune compared to its pal, but still, the favorable qualifications have made it worth every single penny.
Field King Professional 190328 takes the crown since it can serve both as a garden sprayer for trivial housework and as a sprayer for commercial pesticide applications with a tank capacity of 4 gallons.
Why so versatile?
The key lies in the Fountainhead Sprayers' inclusive four-component brass nozzle set, including TeeJee nozzles. There are two intensive flat fan nozzles (angled at 30° and 70°) that produce geometrical orifices in parabolic, trapezoidal, and rectangular water jets.
Field King is also one of the only two garden sprayers in these reviews that own a foaming nozzle to radiate cleaners and disinfectants at high pressure. But watch out, you can fall into the trap of clogged spray tips and hose.
The "no leak" label popping up with the name of the product on retailer sites like Amazon or Walmart stems from the built-in no leak paddles and pressure chamber, which can prime a 21-inch poly-lined stainless steel wand up to 150 PSI and high-wear Viton seals for maximum chemical resistance.
OK, let's do a mall rewind. Why "your back"?
Yes, that's right, this garden sprayer mounts on your back like bougainvillea, thanks to a sturdy padded strap. It works to the advantage of people with arthritis or mobility defects.
Pros
Durable brass components and plastic tank anti-prone to wear and tear.
Large filtration basket to screen out debris and make it easy to remove for container cleansing.
Patented pump design can be repaired without tools.
A one-way seal valve makes it easy for pressure relief.
Cons
Unrotateable pump arm.
Delayed and unresponsive customer services.
Plastic hose design at the bottom of the tank is likely to call for leakage.
Brand: Roundup
Material: poly
Tank volume: 4 gallons
Best for: adjustable shoulder strap and built-up pressure design for harmful chemicals
This model of Roundup Sprayer is almost identical to the Field King 190328 with respect to three different nozzle modes that cover broad spectrums of surface areas. It is packed with two flat fan nozzles that release narrow to broad geometrical configuration spray at 90 PSI.
The poly adjustable nozzle can be switched from one stream to fine droplets. The large piston pump pressurizes in fewer pumps and seals for long-lasting chemical resistance. It is a good fit for cleaning tasks such as wallpaper removal, fence spraying, or moss scrubbing.
Roundup keeps their game up on par with some quintessential of all garden sprayers at their league: premium shut-off to secure the handle and free your hand labor along with no-leak seals.
Is that it? Are there any other X factors for Roundup to carve out a niche market?
Their USP (Unique Selling Point) lies in both fortified efficient components and marketing bundles.
The plunger is advertised to be able to save 25% of manual strokes less than usual and works best with Roundup concentrated products for $10 less per gallon. This sprayer only requires 16 to 20 pumps to pressurize and could cover a big patch of ragweed on a slope.
Pros
The evenly distributed mist produced from the red fan nozzle that's suitable for poison ivy, neem oil, fish oil, insecticides, or fungicides.
It can cover a mass area due to the 2-gallon tank but not too cumbersome to lug around.
Cons
It doesn't shoot a steady stream
Brand: SOLO
Material: Polyethylene
Tank volume: 2 liter
Best for: the ergonomic handle of the handheld sprayers
Solo knows what they're trying to deliver by coining the product's name "one-hand". They are super lightweight with a labor-saving lock-on trigger to curb hand fatigue.
Solo 418 one-hand polyethylene canister and brass multi-angled nozzle are joined together with a network of Viton gaskets and O-rings. This boosts its capability of handling harsh chemicals.
You can slap neem oil, soap, dissoluble diatomaceous earth, or spinosad for a broad-spectrum pest and antifungal spray on crops or ornamental plants without worries.
This Solo 418 one-hand model allows easy and simple agitation by shaking movements. You can use bleach or stain in this garden sprayer but try to avoid overwhelming viscosity since it would get the spray tip clogged and dispense ragged consistency.
The adjustable brass nozzle can be tilted at different angles based on a drip guard mechanism to aim for not only upward spray, like feeding hanging potted orchids or bathing parrots on their perch, but also downward spray, such as barbecue grilling.
You'd find the Solo 418 one-hand sprayer an indispensable partner for your garden and your house.
It may resemble a cute dwarf and seem to be weak and insignificant, but the compression can be pumped up to 70 PSI.
It doesn't go as far as being able to rinse your cat litter, of course, but that would definitely be potent enough for some carpet pre-treatment, window cleaning, or handrails metal detectors sanitation.
Pros
Weight under 1 lb that works to the advantage of a one-hand sprayer.
Quick to bump.
Even and broad-spectrum mist dispersion.
Excellent ergonomics.
It has a pressure relief valve.
Cons
Loosely wielded seals, nozzle pivot, and dry leather valve cause leakage.
Brand: Chapin International
Material: Plastic
Tank volume: 1 gallon
Best for: manual garden sprayer features and chemical sprayer design for continuous spraying
In case you don't have the mood for a mid-tier Smith Constructor 190216 to weed your garden, then a Chapin 20541 with a more balanced mix of price and quality would be the best kiss on your plants.
At the tip of a 12-inch wand is a two-nozzle set for you to shuffle between: the foaming one, which blows herbicides for as long as 15 feet, and the cone one, dispensing from a fine mist to a coarse stream up to 10 feet
Any sort of cleaning liquids, from washing soda and soap solution to vinegar-water mix, can all creep through a 3-inch funnel-shaped mouth with ease and make it into a rustless 1-gallon polyethylene container.
Just make sure the pistons picked up all the liquid each time this Chapin sprayer lays the mist on your window or your carpet or kill an invasive creeping vine before you leave it under the scorching summer heat.
Designed in conjunction with the compact handle and wand is a smooth shut-off assembly on the spray handle for easy engagement, load, pump, cleansing, and maneuvering.
Since this garden sprayer doesn't own a pressure vent, stay away upon unscrewing the lid. Trust us, you wouldn't welcome a straight blast of chemicals in your face.
Pros
Sturdy tank build that would not leak and rupture.
Cons
Flimsy hose, wand, and pump handle material and craftsmanship.
Lots of squeaking noise while the sprayer is depressurizing on top.
Hard to pressurize by twisting the plastic tap on the stem.
Brand: Ortho
Material: poly
Tank volume: 2 gallons
Best for: sprayer nozzle
What makes Ortho Dial n Spray the odd one out of these garden sprayer reviews is, for one, it can dissolve liquid cleaning and lawn chemicals in exact ratios via 14 dial settings, and two, it engages with your garden's hose in direct manners.
Step 1: Pour the concentrates into a 2-gallon plastic jug, or you can just open a brand-new Ortho concentrate bottle.
Step 2: Hook the feeder tube up with your garden's hose.
Step 3: Set the dial for a perfect water-chemical ratio (the lowest dilution ratio is one teaspoon, and it goes up to 8 oz), and voila, you're good to go. After finishing spraying, you can just send the concentrates back to their bottles.
Ortho 0841010 also comes in handy with a rotating disk that contains three switchable nozzle patterns – a powerful jet, a broad shower, and a fan-shaped spray. You are no longer having to dismount a nozzle and screw in another for different usages.
There's no upward angle on the nozzles, so if you want a vertical spray that can reach 5 – 10 feet up the roofline of your ranch-style house, just reverse the spray tip.
Pros
Large tank capacity that requires little to no refills.
Cheap one-hand pressure sprayer.
The most lightweight throughout these reviews.
A lifelong 10-year warranty policy.
Cons
The hose leaks like a sieve.
Soap liquids would void the warranty.
Any other cleaning concentrate than Ortho won't be likely to penetrate through a net filter at the end of the feeder tube.
Brand: Chapin International
Material: Polyethylene
Tank volume: 2 gallons
Best for: the ergonomic handle and spray pressure to spray continuously
The CHAPIN garden pump sprayer is the perfect tool for any home gardener. It's lightweight and easy to use, with an ergonomic pump handle that makes pumping and carrying a breeze.
The two-gallon poly tank is ideal for weed control, pest control, and fertilizers. The sprayer also features an in-tank anti-clog filter for a steady spray.
The CHAPIN garden pump sprayer is designed with convenience in mind. It's compatible with common herbicides, pesticides, fertilizers, and general cleaners.
The poly wand comes with adjustable nozzle settings so you can easily adjust the spray pattern depending on your needs.
Plus, it has a built-in shut-off feature which allows you to turn off the sprayer without having to go back to the tank.
We've been using the CHAPIN garden pump sprayer for several months now and we're impressed by its performance. It's easy to assemble and use – just fill up the tank with your desired liquid solution and start spraying!
We love that we can adjust the nozzle settings depending on what we're trying to do – whether it's spot-treating weeds or applying fertilizer across your entire lawn.
And when you're done spraying, you can easily turn off the sprayer without having to go back to the tank.
Overall, we highly recommend the CHAPIN garden pump sprayer for anyone looking for an effective way to take care of their lawn or garden.
It's lightweight yet durable enough for everyday use and offers great value for money. Plus, it comes with an ergonomic pump handle that makes pumping and carrying a breeze!
Pros
manual garden sprayer
sprayer features
safety valve
adjustable nozzle
internal piston pump
spray pressure
adjustable cone nozzle
different spray patterns
Brand: Smith performance sprayers
Material: Plastic
Tank volume: 1 pound
Best for: pressure release valve of manual piston system
Smith 190285 is a go-to if you are expecting a cheap model rust-proof garden sprayer that can dilute any water-based caustic concentrate and bleach (excluding viscous sealers or stains).
It's the fruit of the hard work of a noncorrosive plastic canister combined with substantial Viton seals and gaskets.
The 36-inch PVC hose, along with poly-lined nozzles, up the chemical resistance game stronger. Yet this is where many folks let their guards down and fail to maintain the sprayer properly.
Do not ever leave any residue inside the unit. You have to thoroughly rinse and purge it every time you finish spraying your garden.
To get a fresh, powerful pump per piston, you have to release pressure out of the can beforehand, despite the Smith 190285's lack of a pressure relief valve.
So how to do this?
By simple science, you can alternate between two following ways: squeezing the handle to open the shut-off lock on the spraying rod trigger (with a small risk of forgetting to close it back) or leaving the spray valve open after using.
How ironic it is for the Smith 190285 to do such a good job on the pressure release aspects but be miserable in showcasing its capability of producing strong spray via an adjustable poly nozzle spraying at roughly 12 – 15 PSI.
There will only be a fine drizzle to a steady stream flowing out of it, definitely not strong enough for flushing away baked-up mud or dried bird crap on the sidewalks and terrace.
Bottom line, we would still give a hearty number of credits to Smith 190285 for delivering its job successfully as a bleach handler.
If you want a better fit for herbicides or insecticides, we suggest reaching for a Smith Contractor 190216, which provides you with five nozzles.
Pros
O-rings and hose-wand injection arrive pre-assembled, you just need to make one easy step more: screw the hose with the tank.
Lightweight for a backpack sprayer.
Cons
The orange handle is not well aligned with the adjustable tip.
Weak pressure pump.
#8. VIVOSUN Compression Sprayer – Best compression sprayer for horticulture and animal spray
Brand: VIVOSUN
Material: Polypropylene
Tank volume: 1.3 gallons
Best for: pressure release valve and handheld sprayer construction
This VIVOSUN product packs a strong heat-resistant PP plastic barrel. We do not recommend using bleach, but some well-diluted varnish or water sealers aren't too out of control, either.
This's a compression pump garden sprayer with a roughly 40 PSI pressure at maximum, so you can't expect it to be able to wash off bird crap or salt undercarriage of your car.
Yet at that level of pressure, the intermittent from an adjustable plastic nozzle would make deer spraying, compost tea application, horticulture, weed abatement, botanical treatment, or foliage feeding a walk in the park.
After you've unscrewed the lid to allow concentrates to flow through an oversized water-saving bowl spout and calibrated the fluid precisely, shut the lid back and push the pump handle a couple of dozen times to produce a far-reaching spray.
There is a shut-off valve so that when you're taking advantage of the heavy-duty shoulder strap and turning your VIVOSUN into a backpack sprayer, you can fold the handle into a compact form while keeping the 22-inch wand in place.
And the presence of a pressure release valve is like the icing on top of a cake to avoid over-pumping or direct confrontation with the solutions from too much internal compression between each use.
Pros
Labor-saving design.
Compact design perfect for storing without a hassle.
Cons
The seals and seams of the plastic container are prone to leakage.
Poor longevity.
Brand: Itisll
Material: poly
Tank volume: 1 gallon
Best for: ergonomic handle and manual pump sprayer design
What lies underneath the name of ITISLL Hand Pump Sprayer this time?
"Portable" along with "shoulder strap", which translates into a handle featuring labor saving lock-on trigger for large-scale spraying and an adjustable strap, which makes it easy to maneuver.
Coupling with ITISLL's clever design of a reinforced 50-inch hose and a 19-inch spray stick (always ready for swiveling upon foliar feeding), folks with strained muscle won't have to bend too much or hold the sprayer for too long while atomizing a pet cage, weeding an orchard garden or killing moss at driveway cracks.
ITISLL serves us with a harmonious feast between polyethylene tanks and brass components. Yet, brass may void life faster compared to plastic in the long run and thus shrinking the product's longevity.
The transparent color of the reservoir is for us to gauge and replenish the solution inside soon before it depletes.
But what makes this garden sprayer a step ahead of its game compared to other leading rivals is a built-in safety valve that automatically performs pressure relief as soon as internal compression hits over 2.5 – 3 bar.
The brass nozzles and wand may add a few unnecessary weights to the overall product's volume, yet it's compensated with a lightweight 1-gallon jar.
So can we increase the durability of this brass situation for long-term maintenance?
Quick tips:
– Rinse the brass nozzle with water thoroughly.
– Never dump impurities out via a tool with high hardness.
– After a month, you should lubricate the safety valve and water-resistant O-rings to maintain their performance.
Pros
Perfect for spraying insects like rose aphids or Japanese beetles.
Can handle solvable stain, neem oil, soap with a water-like consistency.
Cons
The brass wand is easy to bend and crack.
The manufacturer doesn't have a website to make it simple when filing a complaint.
The hard copy of the user's manual is too small to be legible.
Desired qualities to identify the best garden sprayer
Here are crucial factors to choose the best garden sprayer for your needs:
1. Nozzles
There can be metallic nozzles (like brass or aluminum) or plastic ones in the spray tip of garden sprayers. We face a trade-off between longevity and durability for both kinds.
Metals can earn consumers' trust with high-end labels, yet it's plastic that's got all the credit when it comes to longevity showdown.
How smoothly to shift between each spraying mode and how well each model can perform is another problem. A foaming nozzle would be cool for carpet pre-treatment or window cleaning, while a flat fan would be best for drizzling evenly for spot treatment.
2. Capacity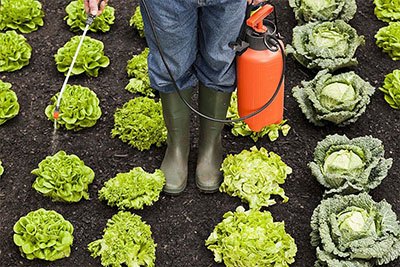 Different capacities are summoned for different purposes, depending on which garden sprayer you're choosing.
If you use a weed killer sprayer (Amazon) to make it easy for common disinfection and weed abatement in your garden, then under 1 gallon is enough to get the job done.
If treating an orchard garden or cleaning a car is such a daunting task for you, then the best sprayers would have to be packed with over 2 gallons.
3. Pumping power
Garden sprayer manufacturers have introduced two types of pumps on the market: diaphragm – expensive but powerful in harsh chemical resistance, and piston – economical but void to wettable powders.
4. Lightweight
Is this sprayer a burden on your back, or does it go easy on your hand?
5. Durability
The canisters in most garden sprayers are made from high-density heat and chemical-resistant PP or PE plastic.
The seals, O-rings, and gaskets can go in that manner or cast with Viton.
6. Maneuvering
Is the wand foldable? Is the design compact enough to store? Is there a lock-on trigger or shut-off valve for comfort grip and continuous stationary spray on the handle?
FAQs
What are the types of garden sprayers?
The most common types are manual pump sprayers, electric sprayers, and battery-powered sprayers.
How do pressurized garden sprayers work?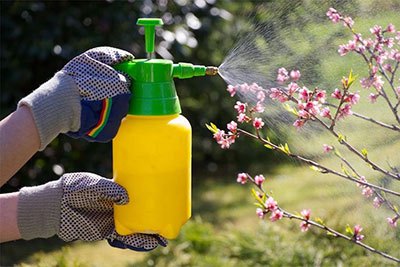 Pressurized garden sprayers work by using a pump to create pressure in the tank. This pressure forces the liquid out of the nozzle when you press the trigger.
The amount of pressure created depends on how much air is pumped into the tank and how much liquid is in it. The more air that is pumped in, the more pressure will be created, and thus, more liquid will be forced out of the nozzle.
Additionally, some models have adjustable nozzles so you can control the amount of liquid that comes out when you press the trigger.
Can you use a garden sprayer for paint?
Yes, you can use a garden sprayer for paint.
Depending on the type of paint and the size of the job, there are different types of garden sprayers available to suit your needs.
For oil-based paints and stains, you'll need to dilute them in a 50/50 mix before spraying. High-volume, low-pressure (HVLP) paint sprayers are good for detailed work like painting trim and cabinets.
How far will a pump sprayer spray?
How far will a pump sprayer spray?
A tank sprayer would never go over 20 feet both vertically and horizontally, and it does apply with our Chapin 20541 with a 150 PSI pump, as well.
If you are aiming for a far-reaching garden sprayer, then consider getting a wheeled one with an extended wand and hose. If a high-rise waterspout is in demand, then a backpack pressure sprayer would be a decent choice.
Can you use bleach in a pump sprayer?
If your current sprayer for the garden employs many metallic components, then we guess bleach would be easy to cause early wear and tear.
High-density PP or PE plastic can handle liquid bleach, but only if you remember to wash the residue in every nook and cranny from the tip, hose, and wand to the tank.
However, even the best garden sprayers couldn't be able to hold corrosive, caustic, viscous fluid, stain, and powder.
A small tip: If you are utilizing your Smith Contractor 190216 as a garden weed sprayer, then do not ever mix bleach into it. Get another Smith Contractor instead.
What is the best pesticide sprayer?
The best one is the  Chapin 20541 Multi-Purpose Sprayer.
How do you use a garden pump sprayer?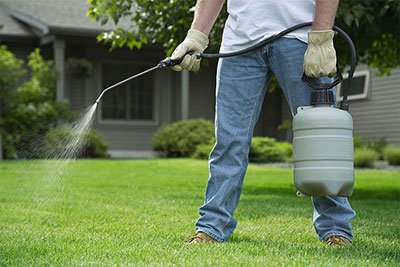 Step 1: Put on safety gear such as working clothes, gloves, safety glasses, and sealed shoes to prevent chemicals to come in contact with your skin.
Step 2: If there's a valve on the side of the barrel, unscrew it for compression release. If there's none, just twist open the lid counterclockwise
Step 3: Look up the dilution ratio according to the surface area being treated on the manual and fill the canister with a water-concentrate mix-up to the printed volume mark on the outer.
Step 4: Seal the lid back and flush.
Step 5: Push the handle on top of the lid up and down until you feel the tension.
Step 6: Adjust the nozzle to the right mode.
Step 7: Dismount the pressure relief valve or any attached joint to allow deflation, and then remove the lid.
Step 8: Rinse your garden sprayer thoroughly to the filtered tip without leaving any residue.
Step 9: Store the sprayer out of the heat and children's reach.
Why do garden sprayers stop working?
The most common cause is a clogged nozzle or wand, which can be easily fixed by flushing the nozzle and wand with clean, cold water.
Another potential issue is an obstruction inside the 'barbed' fitting of the hose, which can be cleared by blowing back toward the pickup.
Additionally, if the plunger gaskets or cups are warped or damaged, they should be greased with petroleum jelly and made sure to be straightened out.
Finally, overpumping can lead to low pressure in your pump sprayer. 
The final winner
On the criteria of nozzles, capacity, pumping power, lightweight, durability, and maneuvering, we've drafted out our top 9 best garden sprayers.
Eventually, the Field King Professional 190328 has topped our list for these highlighted features: multi-functional and multi-angled nozzle set, durable Viton seals, padded backstrap, serviceable accessories, easy to clean, and easy to assemble.
Yet we're open to any word of wisdom from your first handed experiences. Mind to share some pieces with us?
Sale
D.B. Smith FIELD KING 190328 Backpack Sprayer, 4 Gallon,*
Internal No Leak Pump design is safer to use chemicals will not drip down your back. Internal piston pump delivers up to 150 PSI
Durable, 21 inch poly wand with the highest quality Viton seals can be used with Wet table powders and liquids for all applications does the work of both a piston and diaphragm backpack
Premium, lockable shut off with brass components and an in-line filter.
Easy access pump allows changing of seals in just minutes with no tools
4 nozzles included: brass adjustable, 2 flat fans, and foaming nozzle. Also accepts Tee Jet nozzles.
Conclusion
Hopefully, you can choose the best garden sprayer for your needs. Take a look at reviews to find the best solution.