KIOTI is one of the leading tractor brands in the market.
They offer a wide range of tractors, suitable for numerous agricultural jobs, providing high-quality products, excellent performance, and best efficiency.
However, the KIOTI tractor brand is also well-known for its support and after-sale service, leading in this industry.
But what are other benefits that stand out?
Well, check the brand's details below in this KIOTI tractor review & find all the crucial features a great tractor should have.
About the KIOTI Tractors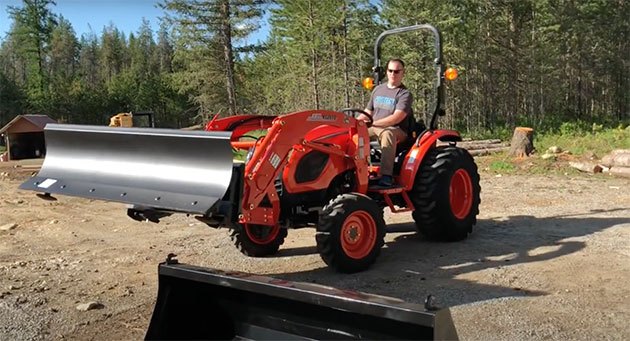 KIOTI is a brand name of the Daedong Corporation.
It's a South Korean agricultural machinery manufacturer, established in 1947 in Daegu, South Korea.
Among tractors as their primary machines, the company produces numerous devices, such as engines, all-terrain utility vehicles, combine harvesters, and many more.
The company's primary goal is to provide and maintain high-quality products on the market.
Also, they strive to fulfill the farmers' demands with multiple machines necessary for agricultural tasks.
Finally, their dedication focuses on building a perfect dealer network and supplying local dealer chains with quality parts, training & responsive support, and service.
KIOTI Tractors: A Complete Retrospective From Then Till Now
At first, Daedong Company was only interested in metal casting. However, they changed their policy in 1949, and the first tractors were produced.
By 1985 they were exporting and designing numerous tractor models, and they established new headquarters in the USA in 1993. That's when the KIOTI USA was founded.
And since the job flourished, the company changed its name from Daedong Industrial Co., Ltd. to Daedong Corporation in March 2021.
The famous KIOTI tractor division is a division of the Daedong Industrial Company for the American market.
However, in other years, crucial for the brand's name and products are the following:
1986 – the first compact tractor was introduced in the USA
1993 – the headquarters were founded in the USA, Wilson, North Carolina
1999 – the first DK series compact tractor was introduced, DK45
2000 – KL series loaders, KR series grooming mowers & KB series backhoes were introduced
2002-2004 – series of CK tractors were introduced
2006-2010 – series of DK tractor models were introduced
2011-present – numerous utility vehicles, attachments, compact and subcompact models, PX series, more advanced trends, and other machinery were introduced
And up till now, the KIOTI brand has won numerous awards, including the prestigious EDA awards with Gold Level Status for the highest dealer rating levels, as a part of the Dealer-Manufacturer Relations Survey.
Where Are the KIOTI Tractor Models Made?
As we have previously said, the KIOTI tractor models initially came from South Korea, their previous owner.
But, they established American headquarters in Wilson, North Carolina, in 1993.
Today, they are mass-produced in South Korea and Wendell, NC by Daedong USA, a KIOTI tractor division.
The USA and Canada sell around 40 tractor types, various accessories, implements, zero-turn mowers, utility vehicle models, etc.
For more than thirty years, the KIOTI tractor company has designed and produced different models, ranging from 22 to 110 HP in the US and Canada.
However, the models also deliver small, zero-turn radius mowers and utility vehicles for commercial and residential uses.
And as Daedong became one of the largest tractor manufacturers globally, they specialized in making numerous engine models, manual or HST transmission, construction equipment, Gear, hydraulic fluid, and tractor units.
Also, Daedong is a significant supplier for other major brands, such as Mahindra, Bobcat, Cub Cadet, McCormick, and other influential brands.
1. KIOTI USA
Daedong-USA, Inc. is a KIOTI tractor division, Daedong Industrial Co. Ltd.'s subsidiary in the US, primarily focused on selling great tractor units, UTVs, accessories, and zero-turn mowers, etc.
They have expanded rapidly since 1986, and the first products were introduced at the KIOTI's annual dealer conference, conducted online, covering European, Canadian and American dealers, and markets.
After their initial headquarters in Wilson, the tractor company established additional offices in Wendell, NC, for support, service, and fulfillment center.
They have presented the first new tractor – the NS series, not long after.
The brand-new NS tractor delivered strength and a broader platform. Five models were available, with the engine range between 45 and 58 HP.
The NS tractor series is also famous for its PTO with auto and manual settings, adjustable three-point hitch, power steering, high-capacity hydraulics, and HST or synchro shuttle transmission.
In 2001, Daedong-USA partnered with DLL to support their dealers and end-user consumers.
However, in 2016 DLL established the Asset-Based Whole Goods Lending (ABL) facility for more dealer support and extended the cooperation with Daedong-USA.
And, with more than 300 authorized dealers, it's one of the many brands that supply all continents with premium-quality products.
2. KIOTI Canada
This branch was established in 2018 as a part of Daedong-USA.
Their prominent representatives are located in Mississauga, Ontario. The facility is well-known for outstanding customer support and a problem-solving community.
However, the branch doesn't only produce and distribute tractors, but other farm equipment. All these units are made by Woods, a part of the Daedong-USA company,
The distribution consists of more than 500 accessories, tractor models, and on-site implements.
The models are also 90% completed upon delivery, but some constructions and changes may occur in the distribution center, depending on the needs.
And today, the KIOTI tractor company has more than 75 retailers and distribution channels in Canada.
3. KIOTI Europe
Of course, another part of the Daedong-USA group is Daedong KIOTI Europe BV, located in the Netherlands, near Rotterdam.
They sell tractors to more than 30 European countries.
Although it may be a smaller tractor brand, KIOTI is highly recognizable and praised in Europe.
Moreover, the tractor company supplies all EU countries with excellent support and service, dedicated to problem-solving.
That's why the company established a brand-new headquarters in Hamburg, Germany, in 2019.
Since 2016, the KIOTI tractor company has supplied the UK with small, utility models, out-front and mid-positioned mowers.
Also, they have spread their networks to France, Romania, and Benelux. And thanks to the Pols Group, the KIOTI replacement parts have been provided across Europe.
4. Daedong China
It was founded in Anhui province, in 2007, as a part of the Daedong-USA, Inc.
Since its origin, the tractor company has been producing and distributing rice transplanters and combine harvesters.
Nowadays, the company has more than 40 dealers delivering goods, and it has slowly become the most prominent China's tractor brand.
KIOTI Tractor Trademarks
1. The engine
The KIOTI tractor company designs and produces its own engine.
The engine is a diesel model, and the primary target was Korea, but it has spread worldwide.
Their first engine was created in 1964. Then, the engine was a single-cylinder diesel model.
However, in 1983, the tractor brand produced and sold countless multiple-cylinder engine models worldwide, including America, Europe, Asia, etc.
As the engine types come in different power (19-75 HP), they match European and North American standards.
In addition, the company got US EPA Tier 4 final certification & Europe Stage IIIB certification, making it one of the best engine manufacturers globally.
Their engine models are famous for zero-defect units, automatic tools, and precise assembly and processing.
The tractor company also extended its engine lines, adding 13 robots for installation and assembly procedures and 15 RGV units for the best quality of single/multi-cylinder engines, producing more than 65,000 models annually.
Regarding 20-60 HP engines, the company produces more than 40,000 multi-cylinder engines, with 3-cylinder or 4-cylinder turbocharging, excellent for consistency, high quality, and dependability.
All engines are diesel, fuel-efficient and durable. They are solid and reliable for long working hours and the best performance for all tasks.
Their range is between 24.5 and 73 HP. And all models meet and exceed ISO 14001, ISO 9001, CARB, EC, and EPA standards.
And the engine ranges between 3C100, a 1.0-liter engine, and 4F243T, a 2.4-liter turbocharged four-cylinder engine with a rail electronic control EGR DPF, producing 73 bhp / 55 kW.
As a result, they comply with the EPA Tier 4 Final, EU stage 5, and fewer engine regulations for non-European markets.
The 3-cylinder diesel engine provides enough power for work, lowering fuel consumption.
2. Mechanical transmission or HST
Manual transmission units have six forward and two reverse speeds, producing and offering heavy-duty and reliable performance.
And the infinite, two-range hydrostatic transmission units have twin pedals for effortless forward and reverse operations and maneuverability.
3. Ease of operation
The well-known CS tractor series have illuminated instrument panels, power steering, an ergonomically designed workstation, and a 12-V power outlet.
All controls are easily accessible for the operator.
Depending on your needs, some models even have rear remotes as implements and other accessories.
4. Moving deck and mid-PTO
The mid-PTO (2,200 rpm) permits operators to use different implements and accessories, including mid-mount mowers, etc.
5. Ergonomic design
The system refers to the operator station, placing the controls and workstation directly near the driver for maximum comfort and easy access.
6. 3PT hitch & rear PTO
The high-capacity 3-point linkage and the rear PTO allow different attachments and implements to be mounted and installed on the tractor.
And the bent lower link helps with the more straightforward implementation of attachment and installation.
Most Prominent Models
Less is more; that's the company's central policy. So, even though the tractor might be small, it will be adequate for various big tasks.
And some of the best models include:
1. CS2520U-EU
The tractor is compact and agile to finish all farming jobs on a big and small land. Since it's versatile and powerful, the tractor easily handles the big stuff.
It has a manual transmission, with a gross engine power of 24.5 HP and a maximum speed of 19.32 km/h.
The 4WD tractor is ideal for its power steering, foldable safety bar, self-leveling front loader, illuminated dashboard, and up to three double-acting control valves.
2. CS2510H-EU
Another small tractor, but for more significant tasks. It features 24.5 HP and 16.5 km/h of top speed, but it has an HST transmission.
It has the same functions as the model above regarding other prominent benefits.
3. CS2220U-EU
Yet another tractor model, with 21 HP and a maximum speed of 19.32 km/h. Although it's also smaller in size and shape, it is excellent for numerous heavy jobs.
And, regarding other benefits, they're the same as with the previous two models.
4. Other Series
However, there are other ideal series, including the CS series. They offer two hard-working, sub-compact models.
CK10 and DK10 offer 14 different, fully-featured, durable, and comfortable models.
They have smooth handling and pack power for numerous agricultural needs.
The CK10SE series is prominent in North America with four new models.
In addition, the ROPS series offer a comfortable experience for operators while performing the heaviest jobs efficiently and effectively.
Of course, the newest DK10SE series also contains eight HST models with cab and ROP options. They are famous for power, functionality, and comfort in potent utility models.
And the NX series provide premium-quality benefits, delivering maximum performance and energy for the jobs.
A variety of comfort benefits for operators, easy access for control and maintenance points, and a rugged design are specific for every model.
In addition, each series is compatible with only implements and attachments, such as tillage equipment, mowers, backhoes, front-end loader models, etc.
And due to their durability, warranty period, and long working hours, the KIOTI brand won the hearts of its customers as they lasted longer compared with other brands and models.
But, to find your best model, you need to consult an authorized and knowledgeable dealer to help you find the best tractor for your needs and solve your dilemmas during the decision-making procedure.
So, Is a KIOTI Tractor Reliable?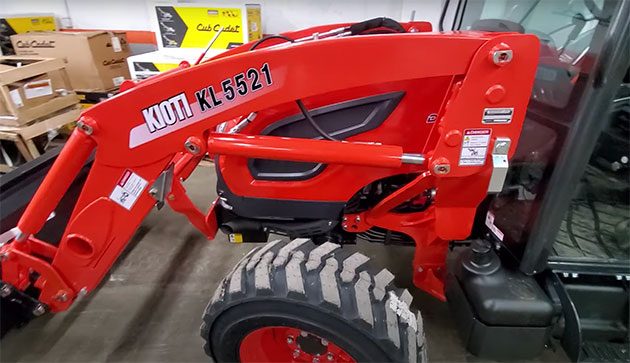 Yes, it is!
The tractor company dedicates its time and energy to producing high-quality, durable, and robust tractor models suitable for all farming tasks.
In addition, they offer the best support and customer service and focus on problem-solving.
We have listed some of the best features the tractor has, but for extra info, you can visit their website or contact customer service – they will guide you and help you with the procedure.
So, if you need a small yet effective tractor, the KIOTI models are the best options for your needs.
KIOTI vs. Competitors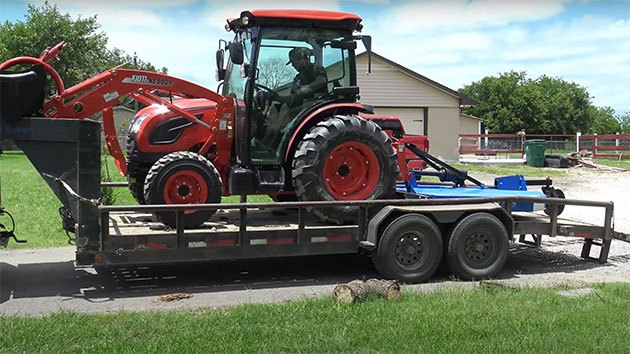 Is there any better tractor than KIOTI?
Well, yes, and no. It depends on your needs and demands. In addition, many farmers consider it the best bang for the buck.
However, it can stand side by side with the most popular brands, including John Deere, New Holland, Kubota, and other brands.
But, what distinguishes it from competitors?
For instance, when comparing the John Deere 1025R and KIOTI CK2510HST, the conclusion is that both models are excellent for various tasks, high performance, and reliable for high-quality results.
However, KIOTI is heavier than John Deere; therefore, it is more severe, and it will be able to pull more gravel if the needs require so.
Also, it has a bigger PTO and higher HP so that it will be more durable and more substantial for heavy-duty tasks.
Finally, it will serve you for more than 2000 hours, and the construction is well built.
Of course, the competitor is also durable and sturdy for long working hours, but the heavier model is better for complicated jobs.
On the other hand, we can compare it to the New Holland brand.
If you look at the New Holland Workmaster 70 and KIOTI RX7320 PS, you can see that both models offer long working hours and maximum durability and strength for different agricultural jobs.
However, the New Holland Workmaster 70 has 40 HP and 61 PTO, whereas the KIOTI RX7230 PS has 73 HP and 63 PTO. So, KIOTI is more vital than New Holland.
In addition, KIOTI has an electric power switch with 12 speeds, forward to reverse and vice versa, while New Holland has eight rates, forward to reverse, and vice versa, with a mechanical shuttle.
So, KIOTI is easier to operate.
Additionally, in terms of load and weight, KIOTI has a self-leveling loader. The loader is specific for its 82-inch long bucket, suitable for lifting 3384 pounds.
On the other hand, the New Holland loader has a 72-inch long bucket, lifting 2778 pounds, so the KIOTI loader can lift and transfer 500 pounds more.
Finally, both tractors have three-point hitches concerning the hitch, but with a huge difference.
Namely, KIOTI pulls 3898 pounds, while New Holland tails 2701 pounds so that KIOTI can tow 1000 pounds plus.
But, overall, in terms of safety, durability, and other features, both models offer relatively the same benefits.
But, of course, the suitable model depends on your needs and the farming demands.
But if you need a tractor that can work with heavier tasks, you should opt for KIOTI, as the loader and hitch offer better possibilities than competitors.
What about Kubota?
Well, the company filed a lawsuit against Daedong Inc for using the same orange color for their models. But, today, both companies still use the same orange colors for tractors.
However, they are not the same companies, as many think, and to inspect which company is the better one; we have compared the Kubota L2501 and the KIOTI CK2610 models.
Both models have the same turning radius of approximately eight feet, but KIOTI is still more significant in size.
Regarding storage options, Kubota is slightly advanced since it's more portable and shorter. So, the shed storage is better.
Concerning the motor power, Kubota is a little better, with 24.8 HP, whereas KIOTI has 24.5 HP. However, both engines are high-quality, durable, and reliable for more extended uses, user and tractor-friendly.
Another crucial point is the drivetrain specifications. Both units have wet disk brakes, hydrostatic three-speed transmission, and rpm power take-offs.
The dame goes with the loader lift capacity, 3-point hitch, gear-driven pumps, and hydraulic power steering.
In addition, both models have similar warranty periods, without a clear distinction, yet Kubota is limited to 15000 hours, while KIOTI works more than 2000 hours in some models.
Finally, Kubota has a higher price tag than KIOTI models, so the second might be more prevalent in farmers.
FAQs
Is Kioti as good as Kubota?
Yes, it is. Both brands have similar quality products, but KIOTI is more affordable.
However, only in terms of the loader and weight is Kubota slightly advanced as it's shorter for more shed storage.
And, the motor HP is higher than in KIOTI. But, overall, both brands are excellent.
Who makes the engines for KIOTI tractors?
The company makes its own engines. They make it both in South Korea and North America for global distribution and supply.
Are KIOTI tractors made in China?
Yes, they are.
KIOTI tractors sold in North America, Canada, and worldwide are produced in South Korea (as the initial manufacturer) and China for the Asian market.
They are distributed and sold worldwide through numerous US, Canada, and European facilities and networks.
Is a Bobcat tractor the same as a Kioti tractor?
No, they are not. Although many mixes the two brands, they are not the same.
The Daedong Corporation produces the KIOTI models in Daegu, South Korea, with headquarters in North Carolina for American distribution.
Bobcat tractors are also from South Korea, yet they are the Doosan Group.
But, their main American headquarter is in West Fargo, North Dakota, for American distribution.
Final Words
So, what do you say? In your opinion, are KIOTI tractors reliable and high-quality products to satisfy your farming needs and make your life easier?
As you can see, their customer service is supportive, so you can always contact them for additional questions and dilemmas.
However, their products overall will astonish you due to best performance and quality, for a more extended period.
But, if you have additional questions, you can always ask customers to share their experiences and point to crucial options.
Then, hopefully, you can decide quickly.