Tractors are our best helping hand in accomplishing a variety of agricultural tasks.
However, they are not always easy to manage, especially in rough terrain.
In addition, if you are a beginner farmer, you might experience some issues with seeing clearly behind your tractor.
So, before you turn into a farming pro, try the best backup camera for a farm tractor!
Not only will they be beneficial for you as a beginner, but you will end up using them throughout your entire farming career!
They are a terrific addition to having a set of extra eyes in the back and give you a clear view of the field or the road. Set it up, connect them to the monitor, and you are good to go!
Nothing should compromise your agricultural safety, so this is why we selected the following top 5 best tractor camera kits!
My Top 5 Best Backup Camera for Farm Tractor
$ – DVKNM Upgrade Backup Camera Monitor Kit
Easy to wire with the system, offers a night vision feature that allows clear visibility at night, and is waterproof at an affordable price.
Not so long-lasting.
$ – Wireless Backup Camera for RV
Includes a flip image that is perfect for the rear-view, and it can support an SD card that allows you to record field and road tasks, easy to mount.
Not always easy to connect.
$ – Fookoo Ⅱ HD Backup Camera System Kit
Suitable for various weather situations, can be easily mounted on tractors. It has a wired connection system.
A bit low-quality when set on the night light.
$$ – eRapta Backup Camera 2.0 with Monitor
Best backup camera for larger tractors, excellent rear-view monitor that allows visibility to all blind spots.
Blurry image at times.
$ – AHD 720P 7″ Reverse Rear View Backup Camera System Mirror
This tractor backup camera is specifically designed for rough conditions due to its anti-vibration resistance, offers clear and sharp image resolution on a 7-inch monitor, and is easy to mount.
The split-screen does not always work.
Read more —
Best Tractor Mirror Kit 2022: Best Tractor Mirrors For All Farmers!
#1. M Upgrade Backup Camera Monitor Kit – Best Pick
Brand: DVKNM
Monitor Screen Size: 7 inches
Voltage: 35 volts
Video Resolution: 720p
Dimensions: 2.8 x 4.5 x 0.8 inches
You have picked the right product if you want terrific night vision and ultra-clear LCD screens at a fantastic price.
The DVKNM tractor backup camera offers you road tractor safety and many benefits!
Let's check them out.
For starters, it's easy to install, so if this is your first time installing a tractor camera system, you won't have a hard time.
It can be powered with a car charger or a hardwire of 9-36 volts. It also features a 4-pin connector to enjoy a clear picture.
This camera system is so unique because it's fully waterproof and includes night vision. Therefore, your new backup camera will be protected and safe in all weather conditions.
As for the night vision, it allows you to see objects around 50 feet away from you.
Moreover, thanks to the 18 LED infrared lights, you can complete agricultural tasks even during low visibility hours.
Pros
Affordable
Includes night vision
Easy to mount and connect
Waterproof
#2. Wireless Backup Camera for RV – Runner Up
Brand: DoHonest
Monitor Screen Size: 7 inches
Voltage: 35 volts
Video Resolution: 1080p
Dimensions: 11.22 x 6.5 x 4.96 inches
The DoHonest backup camera system has one of the best video resolutions on the market.
Honestly, 1080p for this price seems too good to be true. However, we were surprised that this was the perfect quality vs. price deal we could find!
It gives you the chance to insert an SD card and record all of your road journeys. In this case, you will always have evidence for unexpected situations.
The high-resolution 7-inch screen allows enjoying a wide-angle and toggle between four camera shots.
In addition, with the split-screen ability, you can compare and observe all of the blind spots on the road.
In addition, the camera includes a flip image service that is perfect for the rear-view camera.
It's easy to install on the windshield, flat panel, or even a wireless camera kit. Like our best pick we reviewed above, this waterproof camera system includes night vision.
Pros
Flip image for rear-view
High-resolution image
Allows you to record the filming material
Easy to install
Includes a night visibility system
Cons
Not always easy to connect
#3. Fookoo Ⅱ HD Backup Camera System Kit – Best For All Weather Conditions
Brand: Fookoo
Monitor Screen Size: 7 inch
Voltage: 36 volts
Video Resolution: 1080p
Dimensions: 7.09 x 0.79 x 4.53 inches
This is a wired camera system you will love for all of your long days in the field! It can be mounted easily, while the overall installation process is done in under 5 minutes.
Most customers love the Fookoo camera system because it offers one of the best quality.
Thanks to the two million pixel camera and 18 infrared lights, the images are clear and vivid.
The camera even comes with a sharp CCD sensor to get your job done at night! Nothing is stopping you now!
Like our previous pick, this camera equipment system includes an image flip that is especially helpful for the rear-view.
The entire set consists of a cable, but please contact the manufacturers if you need more cables.
Also, you can add another camera as the system can support it as well!
Pros
Easy to install
Image flip for the rear-view
7-inch monitor
Compatible with another camera set
Cons
The night light is a bit low-quality
#4. eRapta Backup Camera 2.0 with Monitor – Best For Larger Tractors
Brand: eRapta
Monitor Screen Size: 7 inches
Voltage: 36 volts
Video Resolution: HD resolution
Dimensions: 6.7 x 0.8 x 4.3 inches
The eRapta backup camera offers many benefits to tractor operators! One of them includes the best image quality for some of the most demanding tasks.
With this wired rear-view camera, you can finally see all of the blind spots you once had trouble with.
It's perfect for large tractors as it gives them a clear view of the field.
The rear-view camera system includes a backup camera and a monitor system that is easy to connect.
In addition, the backup camera system comes with 18 infrared lights that offer terrific night light service.
However, note that this is not a wireless camera kit. Therefore, it may take longer to install the cameras, but the result will be worth it!
For added safety, the camera system has an added reversing backup car dash sensor that is specifically helpful for larger vehicles and tractors.
Both cameras are waterproof, so they can endure all of the tough weather conditions.
Pros
Great color contrast
Easily installed
Excellent for larger vehicles
Cons
The monitor lacks controls
#5. AHD 720P 7″ Reverse Rear View Backup Camera System Mirror – Best For Heavy-Duty Agricultural Tractors
Brand: ATPTK Store
Monitor Screen Size: 7 inches
Voltage: 12-32V
Video Resolution: 720 p
Dimensions: 13.54 x 7.99 x 4.09 inches
Lastly, we are yet to review the ADH tractor backup camera! It may be our last pick of the day, but it can quickly become your favorite.
Let's see how it tests out!
To begin with, this camera system is designed specifically for tractors! How so?
It includes a high-vibration resistance that has shown the best results for large vehicles such as tractors, trucks, dump trucks, combines, and many more!
Besides, it features a large monitor with a U-shaped metal bracket for mounting and high-resolution video images.
It can support up to three excellent camera systems if you want more field coverage!
It offers a 120-degree viewing angle and a sharp image.
Not many camera systems offer this kind of wide-angle viewing, so this is a unique pick among competitors.
The camera has an on-screen image rotation, so it's easy to toggle between frames and set it up as a rear-view camera system.
Pros
Anti-vibration resistance
Has several viewing images
Excellent quality
It supports up to three cameras
Waterproof design
Cons
The split-screen is often faulty
Read more —
Best Tractor Radio 2022: Make the Best Out of Your Farming Adventure!
Buyer's Guide
1. Image quality
One of the first features you need to check before buying a tractor camera is its quality.
There is no effort in spending money on camera systems if the image will be blurry all along the way.
Usually, there are two quality ranges for camera systems-780p and 1080p. 
Logically, you would go for the bigger one for a better resolution.
However, the 780p may also pleasantly surprise you. There are also 4K cameras, but they will cost a bit more.
2. Types of camera systems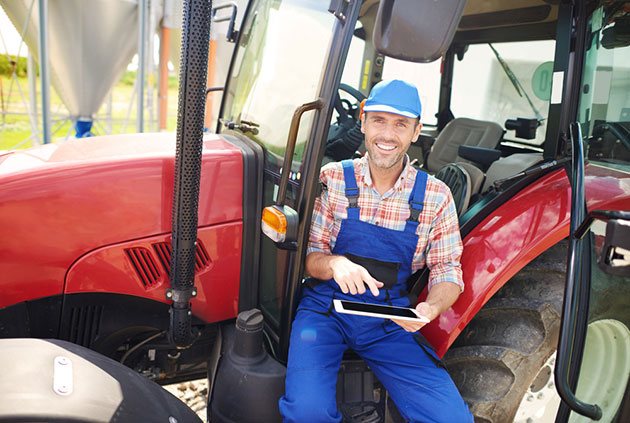 a. Wired Cameras
Wired camera systems have proved more reliable than wireless ones.
Although some of them are trickier to install, there is no signal interference as there usually is with the second kind.
Because of this, the wired backup camera is always connected to the monitor, so there is no blurry screen or low-quality video.
Plus, you don't need to stress about the weather messing up the camera's signal.
However, wired rear-view cameras can be pretty expensive due to the installation and other functions.
b. Wireless Cameras
The most significant benefit of wireless cameras is that they are easy to install. There are no wires, cables, or tricky connections; all you need is a stable connection.
However, this is the most significant disadvantage of wireless cameras.
Not all offer a stable connection, so the image on the wireless monitor can often be blurry.
But, they are cheaper and can be a short-term solution if you need a wireless camera system compatible with your tractor.
3. Price
How much do you want to invest in a backup camera for a farm tractor? You are aware of all the benefits that a tractor camera brings with it
However, they are not always the cheapest investment.
Think about what you would want out of the camera system.
Would you like to be mounted via suction cup or attached to the dashboard? Do you need all the data to be recorded?
Are there any cameras that can endure the vibration noise? What about the image contrast?
These are only some of the features and settings you need to think about.
The price of the camera will also depend on the size of the monitor it includes and the mounting system.
A rear-view camera can often cost a lot, but it's one of the most helpful pieces of equipment for larger vehicles.
FAQs
What is a tractor camera?
A tractor camera is one of the best helping accessories in the agriculture market!
It helps drivers see behind and in front of them, record the happenings, and can even reach the view of a tricky blind spot.
Tractor cameras improve tractor safety as it assists in better visibility and navigation.
Plus, if you maneuver tractor-trailers, cameras are just the thing you need! They are easy to mount on the vehicle or the dashboard via a suction cup.
How do you install a backup camera on a tractor?
Installing a tractor camera is not always universal.
For example, some cameras are wireless, while others have a wired system that needs a connection.
So, you will need to refer to the manual and follow all steps and details.
Following this, you can install it as a rear-view camera or a rear camera that allows clear road visibility.
The monitor that comes with the camera can be set up in the cabin either on a suction cup or mounted on the windshield.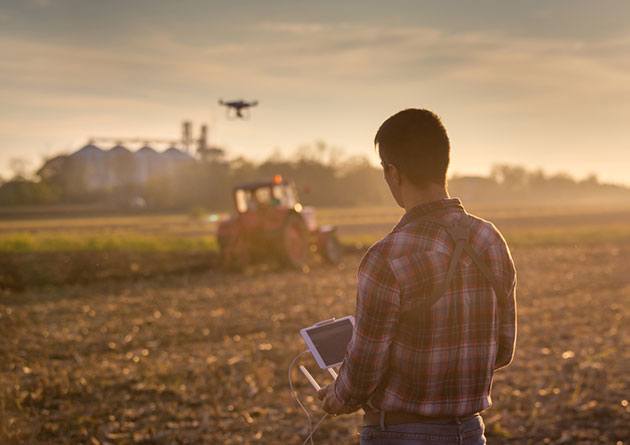 How much does a backup camera for a truck cost?
The cost of the tractor cameras will all depend on the features it offers.
You may expect a higher price if it has a high-resolution image, a wide-inch screen, or extra functions.
Usually, cameras for tractors will retail between $100-$300.
Do John Deere tractors have cameras?
Yes, a camera kit system is available for the John Deere tractors, and it's suitable for 7R,8R, 8RT, 9R, 9RT, and 9RX series tractors.
Are tractor cameras universal?
Tractor cameras are universal in fitting a wide array of tractor models.
However, they are not all installed in the same way.
For example, some cameras have a wireless installation that is much easier for some farmers, while others require a wired setup.
Final winner
Are you anxious to find out the absolute best backup camera for a farm tractor? We got your back!
If you want one of the best prices vs. quality deals, there is no better pick than DVKNM Upgrade Backup Camera Monitor Kit.
It's not wireless, so it will always have a stable connection! The monitor size is just perfect if you want a wide-angle image!
It's water-resistant, so it will be protected, even if you live in a rainy climate.
The rear-view camera is easy to connect and even has a remote controller for mirror functions!
Sale
DVKNM Upgrade Backup Camera Monitor Kit 7'' HD 1080P Monitor IP69 Waterproof Rearview Reversing Rear...*
►Ultra Clear 7" HD 1080P - Customers are consistently impressed with the big, sharp, color accurate 7" HD monitor that's easy to see and use for improved safety. The system offers Pixel Resolution...
►Fast & Super Easy to Install - We've made this a breeze for simple DIY installation. Power with car charger or hardwire for 9-36 volts. This is simple plug-and-play with no experience needed. Enjoy...
►100% Waterproof with Detailed Night Vision - Industry standard IP69 waterproofing fully protects your system in all kinds of weather. Stay safe at night with vivid Night Vision images in low light....
►Easy to Use Settings - Comes with its own IR Remote Controller that supports rotate mirror function. You can also adjust brightness, contrast, and color. This system is easy and intuitive to use...
★★★★★100% After Sales Warranty - Your purchase comes with our ironclad 3-years warranty to fully ensure your satisfaction. Please contact us immediately if you experience a problem. We...
Conclusion
Now that we have reached the end, what do you think? What's the best backup camera for a farm tractor, according to you?
Will you opt for a wireless rear-view camera, or will you stick with the reliable wired connection?
Either way, you cannot make a wrong choice considering all of the tractor camera kit models are easy to use, connect, and will deliver crisp images on the monitor.
So for your busy days in the field or the road, the best tractor backup camera for a farm tractor can be your best friend!