Are you into gardening but you do not have enough space for a big garden? If yes, you definitely need the best grow tents of 2023 to grow your favorite plants.
But the question is, how to make the right decision when buying a grow tent? Don't worry! Stay with us.
We are going to share with you the top 9 best grow tents along with a helpful buying guide, in this article. Let's get started!
How nice is it to have a grow tent?
1. Doesn't need a lot of space
One of the best things about these indoor grow tent kits is that they only take up little space. 
They don't need a huge area or space to grow properly. This is perfect for people who don't have the luxury of having a huge place or garden to cultivate their plants.
2. Speedy cultivation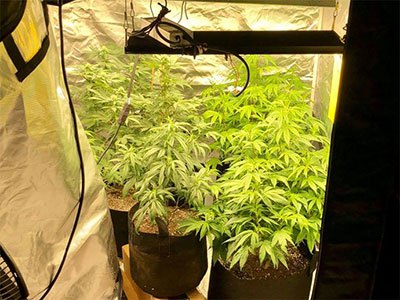 Another cool thing about these grow tents is that they help speed up the whole cultivation process when growing plants indoors.
This is what makes them stand out among other gardening methods. The growth process speeds up, some say two-fold or to even three-fold speed. If you want to see fast results, then you better get your own grow tent.
3. Total control on growth
With the help of a grow tent, you can grow as many plants your way. And when we say your way, we mean that you have full control over its development in your indoor garden.
You can control the variables which affect its growth, as well as all these factors that contribute to the changes in its form over time.
4. Healthier plants
Your plants will undeniably become healthier in the process because of the sufficient supply of nutrients and minerals they are getting from the highly-secured and effectively-controlled environment.
Best grow tent money can buy: My top 8 favorites
VIVOSUN S448 4×4 Grow Tent – This is a high-quality, durable tent that provides excellent grow light-blocking capabilities and ample space for growing.
iPower GLTENTXS3 Hydroponic Water-Resistant Tent – This hydroponic grow tent is easy to set up and features sturdy construction, making it a reliable choice for novice and experienced growers alike.
CoolGrows 48x48x80 Indoor Mylar Hydroponics Grow Tent – With its reflective mylar interior and sturdy frame, this tent offers a great balance of affordability and quality.
OPULENT SYSTEMS 32x32x64 Hydroponic Mylar Water-Resister Grow Tent – This tent is easy to assemble and features a highly reflective interior, making it a great choice for those looking to maximize their yields with indoor plants.
TopoLite 24x24x48 Indoor Grow Tent – This compact grow tent is perfect for small-scale indoor gardening and is made with durable materials to ensure long-term use.
Gorilla Grow Tent Lite Line – The high-quality Gorilla grow tents are designed to last and features a sturdy frame, thick fabric, and ample space for plants to grow.
Quictent SGS Approved Eco-Friendly Reflective Mylar Hydroponic Grow Tent – This tent is both eco-friendly and effective, featuring high-quality construction and a reflective interior for optimal plant growth and growing environment.
Finnhomy 36x36x72 Grow Tent – This tent is easy to assemble and features a sturdy frame for indoor plants, making it a great choice for growers of all levels.
AC Infinity CLOUDLAB 894 Advance Grow Tent – This advanced tent features a range of innovative features, including adjustable carbon filter and a tool-free assembly system, making it a top choice for serious growers.
The VIVOSUN S448 4×4 Grow Tent is undoubtedly the best pick for those requiring a superior grow tent. It is an efficient, lightproof tent designed to boost your setup's efficiency.
The tent is made of tough, tear-proof 340 G Oxford fabric that is double-stitched to block out all grow light, while the inside is lined with non-toxic PE material to provide a safer environment for your plants.
One of the best features of this VIVOSUN grow tent is its easy-to-use zipper that seals the black lining, making it completely lightproof and incredibly easy to set up.
The tent is also supported with strong metal poles and metal frame, giving it an extra-thick, sturdy frame that can withstand even the harshest conditions.
With the VIVOSUN S448 4×4 Grow Tent, you no longer have to worry about bending over, as the tent comes with an easy-to-observe feature that allows you to check on your plants at any time without any hassles.
On the downside, some users may find the VIVOSUN S448 4×4 Grow Tents price to be higher. Additionally, the tent has limited ventilation, which may cause some concerns among growers who must maintain a consistent climate within the tent.
Pros
Lightproof design for maximum efficiency
Double-stitched, tear-resistant fabric
Easy setup with a lightproof zipper
Extra thick and sturdy metal frame and metal poles
Cons
Higher price compared to other grow tents
Limited ventilation options
Another affordable but great grow tent on our list today is the iPower GLTENTXS3.
We take a look at it and find that it is quite like the first option in grow light-proof and durability. However, it still has some differences.
First, it is made of 3 Ply Vinyl instead of canvas. The grow tent material is about 5mm thick, tear-proof, and extremely heavy-duty. The tent also comes with a 95% reflective mylar that doesn't allow the light to leak out. But, this figure is a bit lower than that of the first option, which is up to 98%.
Second, the tent is reinforced by a metal pole structure, which can handle up to 100 lbs. This is top-notch, making it durable and sturdy. Similar to the first option, this grow tent can last for years and is easy to install. So newbies can go for this option if they are not interested in the VIVOSUN grow tent.
Some other great features we want to mention are an easy-to-access door, diamond-shaped interior walling, removable waterproof tray, and snap hooks.
And last but not least, we also highly evaluate this grow tent for another reason. That is, it features multiple intake and exhaust ports to enhance moisture as well as vapor control. And you can add ductwork, filters, fans, and other necessary accessories to this product as well.
The only problem we find with this product is that it only comes with a one-year warranty while the VIVOSUN grow tent provides up to two years.
Pros
Easy to install
Sturdy frame
Large grow tent
Heavy-duty metal zippers
High durability
As you may know, most people choose a grow tent because they have limited gardening space. In case you are seeking a product that can accommodate more plants than others, the CoolGrows 48 x48 x80 Indoor Grow Tent is the best choice.
When it comes to the features of this grow tent, it has up to 99% reflective mylar lining, which outweighs the figures of the above two options. And that's why it performs well in hindering light from leaking out.
Besides, it is made of heavy-duty canvas that is resistant to tear. Still, it also comes with metal bars as well as connectors that are quite easy to assemble and durable for long-term use.
Plus, it is very comfortable to clean due to a removable tray, so that you will not waste much time cleaning the growing tent.
Nevertheless, it does have one thing to improve, which is its zipper. You can find it a little bit hard to zip and unzip sometimes.
Anyway, it is still the right choice when you need grow tents for more plants at an affordable price. If the above problem doesn't matter to you much, you can go for it.
Pros
Compatible
Easy to assemble
Sturdy and durable
Lightproof
In case you want to find a grow tent that is slightly bigger to grow more plants with nice features, OPULENT SYSTEMS 32x32x64 Grow Tent is the answer.
When it comes to the mylar lining, this grow tent comes with 98% highly reflective water-resistant mylar, promoting the efficiency of growing plants.
Besides, what we like in this product is the black lining coming with the zipper to create a light-proof seal.
Still, this grow tent kit stands out with superior materials and a strong body. This is thanks to its 600D canvas with double stitching. Also, it comes with a metal pole structure, which is similar to the iPower tent above.
Another highlight that newbies will appreciate about this tent is its ease to use. It is quite simple and quick to set up even when you haven't done such things before.
Other great features of this indoor grow tent include a transparent observation window for a quick peek, a removable floor tray for you to clean easily, and a storage bag to keep accessories and tools.
Any cons? Yes. We find that plastic zippers are a bit low quality, which undermines the overall performance of the tent.
Pros
Easy to install
Features an observation window
Highly reflective water-resistant mylar lining
Removable floor tray
Heavy-duty
Another best grow tent is the TopoLite 24x24x48 Indoor Grow Tent. As its name suggests, this tent is also for those seeking a small-size grow tent.
It is quite easy to set up without the support of any tool. Still, it comes with rectangle vents with mesh, which enhances the ventilation for filter and fan output.
Plus, the product features a 96% highly reflective diamond-shaped Mylar lining. Though it is not as high as that of other indoor grow tents on our list, it is enough to prevent the light leak out.
When it comes to durability, the product has heavy-duty 600D Oxford cloth, which is tear-proof and durable.
Furthermore, the tent also features 16MM white paint-coated metal rods and sturdy plastic connectors.
The only problem that this tent needs improving is its zippers. They are junk. Sometimes, you probably have to reverse them and try to get through some bad spots.
Anyway, this tent is still a great choice in its price range if you do not care much about the zippers.
Pros
Easy to install without tools
Even heat distribution
Excellent for taller plants
Highly reflective mylar
High durability
The Gorilla Grow Tent Lite Line is an advanced grow tent kit designed to create optimal climate conditions for year-round indoor growing and indoor gardening. This enhances the reliability of the tent and ensures that it can withstand the weight of your growing plants.
One of the most notable features of the Gorilla Grow Tent Lite Line is its higher density 2000D canvas that prevents any light leaks. This ensures that your plants receive the right amount of light to help them grow strong and healthy.
The diamond mylar lining amplifies light reflectivity within the tent, providing your plants the maximum amount of light possible.
A major advantage of this Gorilla product is that it is future-ready, featuring a controller mounting plate with a no-light-leak cable passthrough. This feature ensures efficient management of your plants, allowing you to monitor and control the environment from outside the tent.
Perhaps the only disadvantage of this tent is the price point, which can be higher than other comparable grow tents.
However, with all the features that come with the Gorilla Tent Lite Line, it is well worth the investment in the long run if you're serious about indoor growing.
Pros
Controller mounting plate
Proper ventilation system
High-density canvas
The Quictent Grow Tent kit is another product that impressed us.
What the best about this tent is that it is granted SGS certification for the safety of your plants in the indoor grow tents. Accordingly, you do not need to worry about whether the tent can release harmful gases.
Also, it comes with a 100% reflective mylar lining, creating an ideal condition for the plants.
Plus, the grow tent kit is made of 600D extra-thick and tear-proof canvas and features double stitching, helping prevent the leak of light.
On top of that, the tent has heavy-duty zippers for long-term use. Furthermore, its robust frame can allow you to add more equipment, such as lights.
Besides, the brand also provides a two-year warranty and customer discreet shipping. We also want to mention the high-quality tool bag and a removable floor tray.
However, we find that the area of zippers tends to leak sometimes.
Pros
SGS-certified in safety
Robust frame
Proper ventilation system for you to grow plants in
Heavy-duty zippers
100% reflective mylar lining
This is a 3×3 lightweight grow tent from the brand Finnhomy.
The product is freestanding, so you can design an ideal condition for growing your plants. The tent is a versatile model used to boost the growth of many kinds of crops.
Another highlight of this indoor grow tent kit is its thick outer cover. Thanks to that, there is no way for the leakage of water or tear. This hydroponic tent also comes with a highly reflective mylar lining, which helps maximize the light emitted.
Plus, it features a removable floor tray that makes it easy to clean. And the zippers of the tent can open up without any problems.
Last, you will not worry about how to install the tent as it is quite easy to assemble without any tools. You just need to spend minutes setting up the tent.
Nevertheless, the brand does not offer any warranty or guarantee for this tent. So if any part goes wrong, you will have to pay to fix them.
Pros
Create an ideal environment for plant growth
Highly reflective Mylar lining
Removable floor tray
Two small interior chambers
Easy to assemble
Are you in search of a high-quality grow tent that can provide an optimal environment for your plants throughout the year? Look no further than the AC Infinity CLOUDLAB 894 Advance Grow Tent!
One of the standout features of this double stitched grow tent is its durable frame, which is constructed from thicker steel poles that can carry twice as much weight as standard grow tents. This ensures that your plants are protected from any accidental damage or issues that could arise from a flimsy frame.
Additionally, the higher density 2000D canvas of the AC Infinity CLOUDLAB 894 prevents any light leaks from occurring, while the diamond mylar material amplifies light reflectivity. These features work together to ensure that your plants receive the ideal amount of light and are able to grow and thrive in a controlled and optimal environment.
Furthermore, the AC Infinity CLOUDLAB 894 is future ready, featuring a controller mounting plate with a no light-leak cable passthrough. This allows you to easily and effectively manage your grow tent's environment without any external interference or distractions.
Of course, as with any product, there are also some potential disadvantages to consider. One potential drawback of the AC Infinity is its initial cost, which may be higher than other grow tents on the market.
However, it's important to keep in mind the long-term benefits and savings that come from investing in a high-quality product like the AC Infinity.
Pros
High-density canvas
Offers proper ventilation system
2x more weight capacity than standard grow tents
Diamond mylar material for light reflectivity and amplification
No light-leak cable passthrough
Cons
Higher initial cost than other available grow tents on the market.
In search of the best grow tent: A detailed buyer's guide
As you may know, you can have an environment indoors for growing your plants if you use a grow tent. But before going for the best grow tent, you need to think carefully about numerous elements as they will directly affect the productivity of the plants.
Below are some features that you should consider
1. Size
You should know the area of your space and then choose a grow tent with suitable sizes to fit it. Also, the size of the tent depends on how many plants you want to grow.
2. Height of plants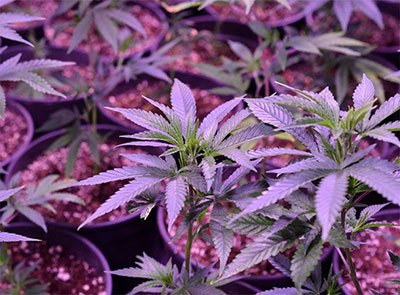 Another factor is the maximum height of your plants.
The tent needs to be high enough to accommodate them, and there should be a space on the top of the plants.
It would be best if you purchase a grow tent that comes with adjustable holes. Thereby, you can change the height of the tent based on your demand.
3. Framework
The grow tent in question must have a robust framework.
That means it had to be made of sturdy materials. The structure and stitches must be solid and hard, respectively. Otherwise, the tent cannot last in the long run.
4. Reflective mylar lining
If you need high temperature and humidity levels inside the tent, you should buy a tent that features a highly reflective interior coating. In addition, it can save you a lot of energy.
The reason is that you need to set up a light system inside the tent as there is no natural light here. Therefore, if you have a reflective mylar lining, you do not need to turn on too many lights.
5. Lights
Light plays a crucial role in photosynthesis. Therefore, you should go for high-quality lights for your favorite plants and stay away from infrared.
Also, you need to think about the kind of lights for your tent.
6. Windows
Many tents come with EZ observation windows, which allow you to have a quick peek to check the plant conditions without going inside the tent.
One thing you should take note of is that the windows should not let any light or heat leak out.
7. Fans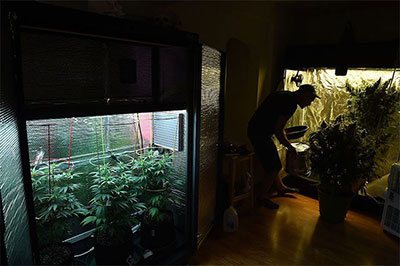 The use of fans can ensure the circulation of new air inside the grow tent.
When it comes to photosynthesis, a great combination of light and fresh air is quite essential. Therefore, go for the best grow tent that has enough space to set up fans.
8. Filters
You have to make sure that the interior air inside the grow tent is of high quality. To do that, you should consider using filters.
There are various types of filters, such as odor neutralizers, air purifiers, and carbon filters.
FAQs
Does grow tent quality matter?
Yes, grow tent quality matters as it can significantly impact the growth and yield of your plants.
Are grow tents fireproof?
Most grow tents are made with fire-resistant materials, but it's important to double-check before making a purchase.
Do grow tents keep the smell in?
Grow tents are designed to keep the smell in, but some ventilation may be necessary to prevent excess moisture buildup and reduce odors.
Do grow tents use a lot of electricity?
Grow tents can use a moderate amount of electricity, depending on factors such as the size of the tent and the types of lights and fans used.
What can you grow in a grow tent?
You can grow a variety of plants in a grow tent, including herbs, vegetables, and flowers.
Can I grow different strains in the same tent?
Yes, you can grow different strains in the same tent, but it's important to consider their unique needs and adjust your growing conditions accordingly.
How tall should my grow tent be?
Well, we must say it depends on various things such as lights, plants, and your height.
If height matters to you, you can grow a short variety of plants or buy a higher tent to ensure it has enough room for plant growth.
What size tent do I need for two plants?
If you are planning to grow two plants, our advice is that you should choose a 2 x 2 grow tent. Also, this size is ideal for the growth of hydroponic plants like daily vegetables and herbs.
How big of a grow tent do I need for 3 plants?
A 2×4 or 3×3 tent may be sufficient for growing 3 plants, but again, it ultimately depends on the size and type of plants being grown.
How big of a grow tent do I need for four plants?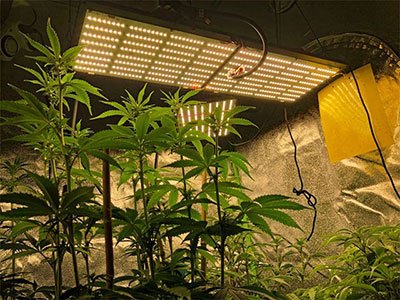 To accommodate four plants, you will need a grow tent of 2′ x 4′ or 3′ x 3′. Currently, there are plenty of brands providing these sizes.
Just in case you want to know the suitable size of a grow tent indoor for six, nine, twelve, and twenty plants, we will provide a brief for you.
– 6 plants → Go for the best 4×4 grow tent
– 9 plants → Choose the best 4×8 grow tent (or 5×5 grow tent)
– 12 plants → Pick up the best 5×9, 8×8 or 10×10 grow tents
– 20 plants → Go with the best 8×16 grow tent
How many plants can you grow in a 4×8 tent?
A 4×8 tent can typically accommodate around 12-16 plants, depending on the size and type of plants.
Conclusion
So for you, what is the best grow tent?
If you haven't decided yet, we highly recommend you go for the VIVOSUN S448 4×4 Grow Tent for its value for money, high durability, light proof, and ease of assembly.
However, this is just our opinion. More importantly, you still should consider carefully your demand to choose the best grow tent for your plants.
Anyway, we hope you will find this article helpful for your decision. Should you have any suggestions, do not hesitate to let us know.
Thank you for reading.
VIVOSUN S448 4x4 Grow Tent, 48"x48"x80" High Reflective Mylar with Observation Window and Floor Tray...*
Keeps All Light In: VIVOSUN Hydroponic Mylar Grow Tent blocks all light from escaping and is lined with 100%-reflective mylar to boost the output efficiency of your setup; No need for additional flaps...
Extra-Thick, Stands Sturdy: Supported with strong metal poles, the quality 340 g Oxford fabric tent is tear-proof and double-stitched for good light blockage, while the inside is lined with non-toxic...
Easy Observation: Don't throw out your back bending over to check on your plants; Our easy-access door unzips smoothly, and the observation window makes it easy to peek inside without disturbing your...
Fast Installation: Our grow tents are easy to install even if you've never done anything like it before; Unrivaled craftsmanship and materials make VIVOSUN's Hydroponic Mylar Grow Tent the excellent...
More Options, Simple Assembly: We pride ourselves on delivering a selection of grow tents at various sizes; With the guidance of the manual, you can assemble the tent in a matter of minutes