In this industrial world, anything that can generate massive productivity is always in high demand.
The best hydroponic nutrients can be seen as an example. They play an irreplaceable role in the hydroponic farming method, which creates profits for farmers and high-quality plants.
In this article, we will give you the top list of the 8 best hydroponic nutrients, thorough reviews about them, and some FAQs of hydroponic nutrients. Don't waste your time anymore! 
Let's check them now.
Why it's recommended to have hydroponic nutrients
1. Improvement of environmental tolerance
What makes these hydroponic nutrients important in the overall welfare of your plants is that they improve their tolerance.
What we mean by this is that they become stronger and become more tolerable of the changes happening in their environment.
They don't easily wither or die if the temperature changes or if you've skipped watering them. Your plants become tougher in the process.
2. Longer lifespan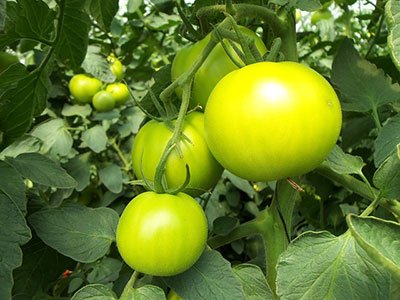 What happens when your plants become tougher?
Well, they have a longer lifespan. The likelihood of them withering or dying out decreases to a minimum because they have a stronger body frame.
This gives you the chance to make the most out of your plants and yield every single fruit or vegetable from them.
3. Bigger and blooming features
The plants inside your hydroponic system become bigger, stronger, and taller. These hydroponic nutrients make your plants bloom and be in their best form.
It's because of this that your plants don't serve a functional purpose, but they also become more appealing and attractive looking.
So if you want to make the plants in your hydroponic system serve an aesthetic purpose, using hydroponic nutrients is the best way to go.
4. Economical
Using hydroponic nutrients on your hydroponic plants is also an economical way to take care of your plants. You don't need to spend money on countless different types of fertilizers or herbicides.
It's because all of the vitamins and minerals are already present in the hydroponic nutrients that you're giving to your plants.
Best hydroponic nutrients currently on the market: Top 8 recommendations
With many customers, General Hydroponic is a familiar brand in manufacturing nutrients for plants. It once again affirms the quality of its products through the release of the Flora series.
A fun fact! The reliability and formulation of the General Hydroponics Flora series of GH are so exceptional that even NASA and Antarctic research take advantage of it to study botanics in space.
You may wonder why these series come in 3 separate bottles of nutrients
There is a unique formula in each bottle, and each bottle will consist of different nutrients varying in concentrations. Therefore, you can mix a special hydroponic nutrient to meet what your plants need. Also, the customized nutrients will be useful for diverse phases in the growth cycle of plants.
This creativity of General Hydroponics can be regarded as a breakthrough in the Hydroponic Nutrient-Making industry.
As we all know, every seed of a plant will change into different forms through the stages of its life cycle. To appropriately nurture the quality of the seeds, the hydroponic nutrient has to be qualified for a single form of them.
Flora Micro will serve the most vital part of farming. This bottle contains a combination of trace minerals, nitrogen, and calcium. All these three materials can't be ignored in the whole life of a plant.
The second bottle: Flora Grow, should be used when the seeds are turning into the vegetative form. This bottle provides the plant with more content of nitrogen and potassium to ensure the growth of your plant in the vegetative stage.
The last one, Flora Bloom, will be in use when the plants bloom, and fruit grow. So as to complete this task, Flora Bloom will bring more nutrients like sulfur, magnesium, and phosphorus.
Pros
More productive harvest and quality of plants
Customize the combination of nutrients by yourself
Impressive solubility
pH balanced
Outstanding formulation
Reliable
Cons
Not recommended for commercial production
Miracle-Gro has made its name famous with the Hydroponics systems AeroGarden series. It is one of the best hydroponic nutrient brands on the market.
The formula which Miracle-Gro uses for its liquid Hydroponic nutrients is exclusive. All the hydroponic nutrients necessary for your plants will be included in the AeroGarden Liquid Hydroponics Nutrients bottle.
This product of Miracle-Gro is an ideal fertilizer for people who have started utilizing hydroponics for the first time. You don't have to work out the complicated procedures of feeding your plants with nutrients. Mixing an amount of this fertilizer with a suitable ratio of water is all you have to do.
To be more user-friendly, this hydroponic fertilizer is packed with an mL markings cup. Another excellent feature of this nutrient is the pH buffering system, which will keep the pH ratio stable, among many other chemicals.
Due to its simplicity when using, the AeroGarden nutrient formula can't be adjusted or combined with other minerals during the growth of your plants. Plus, you sometimes must face the unsuccessful productivity and bloom of your flora and vegetables.
However, you can be assured that the company has executed many strict steps on manufacturing this nutrient for the most effective outcome.
Pros
Easy to use
Suggested for beginners
pH buffering system
In fact, with people who use fertilizer for non-commercial purposes, liquid concentrations are often referred to as the most common choice. Yet, there is another choice that shouldn't be ignored: solid hydroponics nutrients.
MasterBlend has introduced to the customers a great hydroponics fertilizer in a solid form called 4-18-38 Complete Combo Kit. People usually choose this nutrient because they can use it with ease and simply mix it with water.
Besides this advantage, there are some more reasons why you should purchase one package of solid fertilizer.
Firstly, this solid hydroponics nutrient has an affordable price and can be lucrative when used on a commercial scale. Secondly, it can be prepared, packed, shipped, and maintained at a lower price than the liquid form.
You may wonder that when buying a liquid nutrient, you can get a fertilizer that is not as 100% pure as the solid form. Why? Because it is already combined with water, the number of actual nutrients may be reduced.
There are three bags of nutrients in a MasterBlend set. The 4-18-38 MasterBlend and the 15.5-0-0 consist of minerals like phosphate, iron, copper, nitrogen, and more. The Epsom Salt bag should be used in the flowering and fruit-bearing process.
Pros
100% pure nutrients
Easy packing and transporting
Suggested for commercial farming
Cons
Can be mixed improperly if users are not experienced
Fox Farm offers customers a set of 3 liquid hydroponic nutrients bottles. Each of them will be utilized for a separate purpose during a plant's growth cycle.
For the sake of productivity and vegetative growth of customers' hydroponic farming, Fox Foam introduces a trio of liquid nutrients bottle, including Grow Big, Big Bloom, and Tiger Bloom. If you can take advantage of them in the suitable growing stage of your plants, you can nourish them in the most effective way.
The Grow Big (6-4-4), which can be dissolved in water, comprises many vital elements beneficial for the growth of vegetables. Ingredients like earthworm castings and Norwegian Kelp contained in this liquid nutrient can help improve your plants' durability and productivity.
The Tiger Bloom (2-8-4) has an outstanding capacity to attain the yield of buds, flowers, and fruits. Thanks to the low pH, this liquid hydroponic nutrient can enhance vegetative growth and keep the storing process stable.
Big Bloom (0.01-0.3-0.7) is the liquid fertilizer that you should use for the final procedure of your farming. With rock phosphate, earthworm castings, bag guano, and other minerals for boosting crops, Big Bloom is helpful for the formation of fruit and flowering.
Pros
Low pH levels for more available nutrients
Consists of rich-nutrient minerals
Assures high yield of vegetables and fruits
Cons
Not recommended for new users
Positioned in the 5th place on this list is the best hydroponic nutrient for vegetables from Advanced Nutrients. This company has done a lot of tests and research to come up with 10 formulations for each vegetative stage of your crops so that they will all be healthy and well-nourished.
The most remarkable feature of this product is the pH Perfect. Advanced Nutrients manufactures this trio with all of its dedication and caring to bring you a hydroponic nutrient with accurate ratios and the best concentrations.
If you want to get rid of pH pens, meters, and papers, this hydroponic nutrient is just right for you.
Thanks to the pH Perfect technology, it will assist you in balancing the pH, so there is no need to write down the records of your fertilizing. This innovative feature automatically modifies and standardizes the pH concentration without your effort. As a result, pH-adjusting chemicals are unnecessary.
With this set of nutrient solutions, you can provide your plants with valuable amino acids. Each one of the Advanced Nutrients Bloom, Micro, and Grow will bring you exceptional quality of your harvest with the fulvic acid and non-ionic surfactant. These two substances will make sure that your crops can get all the vital nutrients.
Cons
Quite pricey for daily use
Lacks detailed instructions
Many people have the habit of using a small corner of their house to cultivate organic products for use. Therefore, they always look for the best hydroponic nutrient for their indoor plants.
To meet that demand, Humboldts Secret introduced a mixture of Base A & B Bundle to the public. These bottles of nutrient solutions will feed the plants entirely for the utmost vegetative growth and productivity.
Thanks to the combination of minerals at an appropriate ratio, like nitrogen, magnesium, phosphorus, fulvic acid, and potassium, this signature product of Humboldt Secret will guarantee that your crops thrive.
Plus, when being used, both of the bottles will give off a pleasant organic-like scent, not the smell of toxic chemicals. Hence, it is ideal to use this hydroponic nutrient for indoor plants; this is the most notable feature of this liquid fertilizer.
Moreover, you will find it easy to use both the Base A and Base B bottles of Humboldts Secret. At every stage of your plant's growth cycle, you should utilize an equal rate of each type with proper watering for the best result.
Another great feature of these Humboldts Secret is that they can function well with other intervening substances carrying their useful minerals for plants to absorb. These minerals are for indoor plants, coco coir cultivations, hydroponics, and so on.
Pros
Suitable for almost every crop, mainly indoor plants
Simply to utilize
Good scent
Compatible with mediums
Cons
Some feedbacks about the damaged seal of the cap
In some Asian countries, cultivating weed is illegal, but in almost every European and North American country, you are allowed to plant weed in a specific amount.
If you are looking for the best hydroponic nutrients for weed, we would like to bring you the product of Greenleaf: MEGA Crop.
MEGA Crop is a fertilizer that won't require the combination of other hydroponic nutrients. Just a pack of MEGA Crop will satisfy all the needs of your plants. This solid fertilizer will ensure the bigger and healthier growth of your weed with stronger buds by a wide range of nutrients.
Additionally, the nutrients in a pack of MEGA Crop are uncomplicated to mix up and measure out. This pack also comes with an instruction for you to adjust the pH suitable for the vegetative growth of your plants. Besides being a fertilizer for weeds, this product can also be applied to other vegetables.
Greenleaf imposes strict procedures when making every one of its hydroponic nutrients to make sure that your plants won't be affected by heavy metals and harmful chemicals.
One minor drawback of MEGA Crop is its packing bag. It is quite dirty for you to handle. We suggest that you should put the nutrients into another kind of storage bag or can.
Cons
Storing bag is not really good
In the last position of this list is a product from Urban Leaf. This hydroponic nutrient is contained in a compact bottle with a scientific design.
The Urban Leaf hydroponic nutrient solution can be compatible with NFT, Kratky, Drip, and AeroGardens farming equipment. Therefore, this liquid fertilizer is an ideal one for people who are interested in indoor farming.
The most significant pro of this Liquid Plant Food is its well-designed bottle. It has a compact outlook with the relatively same size as a can of Coke.
Besides, on the back of the bottle, the manufacturer shows the instructions about the suitable amount of hydroponic nutrients used in a specific period.
Moreover, there are two caps with two separate conduits for you to extract and add the liquid nutrients. One conduit, aka the measuring cup, is for the extracting of the nutrient solution. It is quite small so that you won't overflow the liquid all over your hands and the floors. This bottle works differently from other hydroponic nutrient bottles.
To pour the liquid out, you have to hold it tight until your desired quantity reaches the measuring cup. The other large conduit is for adding extra nutrients by simply opening the cap.
Pros
The unique and smart bottle design
Comes in a handy size
Recommended for indoor plants
Cons
Because of the small size, some vital minerals may not be included
Negative feedback about the shipping making the nutrients flood out
Elements that a good hydroponic nutrient should have
1. Nitrogen
If you're searching for a good hydroponic nutrient, make sure that it has nitrogen.
Nitrogen is very important because it is the one that enables your plants to have more energy. Energy is needed because it is the one that helps your plant to bear more fruit or to generate more stems and leaves.
2. Potassium
Potassium is an essential component of hydroponic plants because it activates the enzymes in your plant.
It's because of this that your plant is better capable of producing more Adenosine Triphosphate, which is a vital source of energy for the many chemical processes your plant undergoes.
3. Phosphorous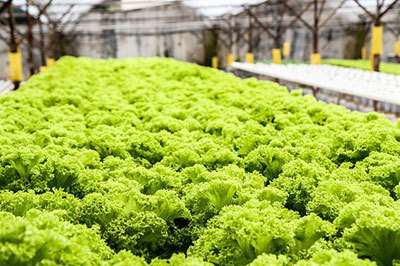 Phosphorus is highly needed by your hydroponic plants because this is what stimulates their root growth and development.
Aside from that, it also helps strengthen their stems and stalks and improves seeding and flowering formations.
Overall, supplying your plant with phosphorus leads to better crop quality.
4. Calcium
Also, make sure that the hydroponic nutrient you're getting contains a lot of calcium.
Calcium is the one that enables your plant to have better metabolic processes. It's through this that the plant gets a stronger cell wall structure, thanks to the calcium component formations on its body.
5. Chlorine
You should also make sure that it has a fair amount of chlorine, as this is what neutralizes the plant's microbes and other unhealthy microorganisms. It is what cleans up your plant's living environment. 
Chlorine is the one that disinfects your plant.
Hydroponics nutrients buying guide
1. Which one to choose? Liquid or powdered hydroponic nutrients
A bottle of nutrient solution or liquid hydroponic nutrients can be easily mixed with water and doesn't take much time to get used to.
However, it is costly for shipping and storage because of the heavy weight of the product.
Solid fertilizers or powdered hydroponics nutrients are only suitable for the experienced farmer because they are sophisticated to mix. Yet, they don't make much money when being shipped.
To summarize, if you take gardening as a hobby, a bottle of liquid nutrients will suit you best due to its simplicity.
Whereas, for companies and farmers working in the agricultural industry, a pack of solid fertilizers is an optimal choice owing to the low price and reliable quality.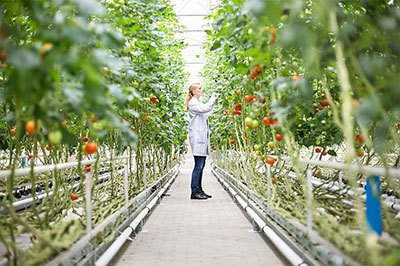 2. Synthetic or organic hydroponic nutrients
Thanks to the advances in technology, the agricultural industry has many breakthroughs in the production of fertilizer. Many manufacturers have found an excellent formula for their hydroponics nutrients.
The organic nutrient is the term used for elements of fertilizer that are exploited by nature. On the contrary, a synthetic nutrient is a kind of artificial fertilizer that is formed through the experiments and research of professionals.
If you use a pack of organic nutrients, you can be sure of its quality and purity. Nonetheless, you won't know precisely the ratio of each mineral that is necessary for vegetative growth.
With synthetic nutrients, you will definitely know the exact amount of each mineral. However, in some cases, the chemicals in the nutrients may negatively react with your plants.
To conclude, synthetic hydroponics nutrients will be a better option. Why? Because of the thorough examination of many scientists, the nutrients vital for your crops can be delivered punctually in any growth stage.
As a result, there will be a more productive outcome.
FAQs
How long do hydroponics nutrients last?
Typically, nutrients can last from 7 to 10 days, depending on your draining, cleaning, and remixing of your nutrients.
How often should you add nutrients to hydroponics?
The best time for you to add nutrients to hydroponics will vary. Sometimes, it is a period of 2 to 3 days, but you can do it daily.
Can you use hydroponic nutrients in the soil?
The answer is: Yes, you can.
But, you would like to bear in mind that the ratio of hydroponic nutrients is really important. If you feed your plants with too many nutrients, they won't grow fresh, or they can even be dead.
Bottom lines
We have provided you with the top 8 best hydroponic nutrients. All of them are high-quality products from many agricultural processes. Yet, if we have to pick the best one of them, it's going to be the set of three General Hydroponics Flora Grow, Flora Micro, and Flora Bloom.
Truth be told, even NASA takes advantage of the General Hydroponics fertilizer formula for space research, so there is no need to worry about the quality of its products.
We hope that after reading our best hydroponic nutrients review, you will find an optimal choice for yourself. Keep following for more articles about agricultural products.