When the theory of evolution received widespread recognition, we became aware that all living beings were intricately made with the utmost precision.
Everything we need to grow has already been inscribed in our genes, and all it takes to achieve perfect growth is a bit of help and nutrition from our side.
The same goes for plants. To maximize their potential, plants need water, nutrition, and of course, sunlight. And as time passed, we learned that we could control the plants' growth artificially with the help of potting soil.
The ingredients that the potting soil consists of are crucial in providing the must-have nutrients for growing plants, and so we combined the list of the best potting soil on the market that you can use for indoor and outdoor plants.
Take a look at our list and the buyer's guide and see for yourself!
Take away key points:
Potting soils are crucial for optimal plants
They come in various ingredients and multiple uses, so choose to meet your needs
Check their quality first as they are cheaper products
The different types of potting soil
These are the most common types of potting soil:
1. Commercial potting soil
Commercial potting soil is the most common and popular type of potting soil because it is scientifically designed to reduce the chances of plant disease transmissions.
However, the only downside to this kind of potting soil is that they are more expensive than the others.
2. Potting soil basics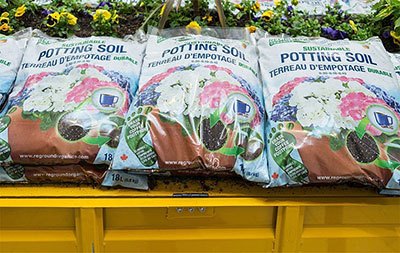 These potting soil basics are the kind of potting soils that don't contain any real soil. They are merely mixtures of different kinds of components.
Most potting soil basics are a combination of sand, perlite, peat moss, compost bark, and mushrooms.
3. Homemade potting soil
Who says making your potting soil is difficult?
Well, in fact, it's not because these are simple to make. You just need to bake the compost with water and expose it to the sun's heat. You then add fertilizers, compost, and manure to make the mixture more nutritious for your plant.
Not only does it assure you that it's all-natural and fully organic, but you'll also save a lot of money because you don't have to buy those expensive and branded soil products in the market.
The best organic potting soils: Top 9 reviews
Best organic potting mix for your container gardening needs. Ideal for both indoor and outdoor potted plants and moisture retention to keep the outdoor and indoor plants optimal.
$ – Miracle-Gro Indoor Potting Mix
Best potting mixes for most plants. The Miracle-Gro potting soil is an anti-fungal potting mix, ideal for the root system and the organic mix works well with water retention and container gardening.
$ – Fox Farm Happy Frog Organic Potting Soil Mix
Best for organic mix and soil microbes to plant food and other natural ingredients. The multi-purpose potting soil and ideal for weed seeds and the soil blends the natural ingredients to keep the traditional soil optimal and healthy.
$ – Espoma Organic Potting Soil Mix
Best multi-purpose potting soil with advanced water retention and organic matter for house plants and other organic matter for garden soil types. The potting soil lasts up to six months and you can keep your soil fresh before seasonal application.
$ – Burpee Organic Premium Potting Mix
Best potting mix for plant food to ensure the best standards for garden soil and coconut chips. The potting mix uses a slow-release fertilizer and peat moss, so the soil and potting mix ensures the best root systems without root rot.
$ – Espoma Organic Potting Soil Mix
Best for water retention for different soil mixes. The slow-release fertilizer ensures the general potting mix is the right potting soil for patio containers, wet feet, and plant's roots or hanging baskets.
$ – WONDER SOIL Organic Potting Soil
Best Wonder Soil potting mix with sphagnum peat moss, pine bark, alfalfa meal, reed sedge peat, and other ingredients. You can decide easily how much potting soil you need and create your own potting soil standard.
Best potting soils with multiple ingredients such as sphagnum peat moss, ad other ingredients to keep your plants optimal. The unit will last longer and the potting moss will protect the roots and plant growth.
$ – Compressed Organic Potting Soil for Garden
Best for all plants and versatile standards to ensure different applications and multiple growths. The root system is also protected fully with peat moss and other particles.
Brand: Miracle-gro
Style: 2 pack
Volume: 8 quarts
Best for: indoor or outdoor use
The our top pick is the fantastic product, the Miracle-Gro Potting Mix, 16-Quart.
The great thing about this line of potting soils is that you can use them for both indoor and outdoor plants. It is from the same manufacturer as our last product, Miracle-Gro, one of the best potting soil brands and most adjusted companies that produce gardening equipment.
If you don't have a fruitful garden that simply cannot produce the right results, this artificial way will go a long way in your gardening career. It is the best potting soil for herbs because it provides a firm foundation with the right amount of nutrients for your herbs to grow.
Unlike unfed plants, this soil mix will give color to your blossoming plants and make them twice as big if used correctly. It is a bit more expensive compared to other potting soils, for example, potting mix Bunnings, but it will get everything done in a great way.
Not only does it provide spectacular results, but it's also easy to apply. Just remember to add water and let it drain, and you're good to go!
Pros
Trustworthy manufacturer
Made from organic materials
Adds coloration for your plants
The best potting soil for weed
Brand: Miracle-gro
Style: 16 qt
Volume: 16 quarts
Best for: organic soil and container gardens
We'll continue our list with the very best potting soil for indoor plants, the Miracle-Gro Indoor Potting Mix.
One of the common problems with growing plants is gnats, little flying insects that pose no threat to humans, but they can cause serious harm to plants and vegetables. That's why good potting soil needs to be able to protect potted plants with utmost care. This mix takes care of this by having no compost bark, which protects gnats.
This soil mix's design is blended for a variety of container plants, which makes it excellent for any type of plant you plan on growing indoors. Also, it's incredibly easy to use, even for beginners that don't have green thumbs.
You fill 1/3 of the container with the potting soil, loosen the root ball and place the plant inside, then add another inch of the mix and press lightly. Then, you just add water and additional mix every thirty days, and your plants will be set for!
You can find some more affordable mixes on the market, but this one is worth the money because your plants will be greener than ever.
Pros
Anti-gnats
Nutritive value
Easy to apply
The best indoor potting soil
Cons
Not suitable for outdoor plants
Brand: Fox Farm
Style: Potting soil mix, garden
Volume: 51.4 quarts
Best for: soil aeration and succulent plants
Next, for the third product on our list, we give you the Fox Farm Happy Frog Potting Soil Mix.
Even though it's the last potting soil up for review, it certainly does not mean that it's inferior in comparison to the previous ones. This product is amended with soil microbes that improve plant and root growth, as well as the blossoming of the plants.
The microbes in the soil form a bond with the plant and encourage nutrient uptake, which results in a healthy lifespan. They also help regulate the pH level in the soil itself, thus making it not too acidic for the plant to grow.
The Pearsons protective gloves are a cute addition to this set that you'll get for free if you order this product. They go a long way in protecting yourself and your plants when you're changing the soil and cutting off the dead leaves.
Fox Farm is a well-established company, so it's no wonder that their premium products come at a specific price, but trust us, it's worth it. Not only will your plants have a long lifespan, but you'll rest assured knowing they're in good hands.
Pros
Soil microbes
Healthy environment
pH level
Pearsons protective gloves
Brand: Espoma
Style: potting mix
Volume: 8 quarts
Best for: water retention and soil compaction
When it comes to potting mixes, Espoma is a company that you don't want to miss out on. We give you the Espoma AP8 Organic Potting Mix.
What makes this product attractive to anyone who takes up gardening is the water-saving formula that Espoma designed. This innovation consists of a blend of endo & ectomycorrhizae. For those of you who are not entirely sure what this means, it's really simple.
Endo & ectomycorrhizae represent a symbiotic relationship between a plant and a fungus, where plants are in the upper hand. This type of relation promotes more extensive plant growth than regular potting, increases fertilizer utilization, and decreases water intake by 30% more than regular potting does.
It works well with both outdoor and indoor plants and has proven to be an excellent soil mix when it comes to plants that don't require a lot of water to be sustained.
Aside from all this, it is Amazon's Choice product that many gardeners and experts use in their everyday lives, and it comes at an excellent price. Don't miss the opportunity to give your plants what they deserve – the best!
Pros
Water-saving formula
Increases fertilizer utilization
Water intake
The best potting soil for succulents
Brand: Burpee
Style: organic potting mix
Volume: 8 quarts
Best for: garden soil and plant roots to plant food
If you're on the market looking for good potting soil for organic vegetables, you've come to the right place. We present to you the Burpee Organic Premium Growing Mix, 8 Quart.
When you're looking for potting mixes that can sustain vegetables, they must have enough nutrients that will be distributed over time evenly. That is why this soil mix provides a slow release that feeds the plants for up to three months, depending on the type of plant you're growing.
Furthermore, it has coconut coir, a renewable resource that maintains moisture after you've watered the plants.
It is a long-known fact that coconuts have a way of preserving water even during dry spells – a natural way of staying healthy. So, if you miss a deadline, your tomatoes, cactus, and succulent will remain healthy.
Just make sure to secure your plants and put them in a safe place if you plan on using this organic potting soil outdoors. It does not offer perfect protection against gnats – a common problem that occurs during plant growth.
Aside from this, you'll get an excellent product with fantastic nutritive value that your potted plants will love.
Pros
Even distribution of nutrients and water
Coconut coir – great for cactus and succulent
The best potting soil for tomatoes
Maintaining water
Brand: Espoma
Style: potting mix
Volume: 4 quarts
Best for: plant's roots, worm castings and forest humus
Moving on, we've prepared for you another fantastic product, the Espoma AP4 Organic Potting Mix.
As we've already mentioned, Espoma is one of the leading companies when it comes to potting soils, and it's no surprise that this product is one of the customer favorites.
As was the previous product, this one also has a myco-tone water-saving formula that consists of a blend of endo & ectomycorrhizae that speed up the plant's growth. It also reduces drought stress and improves moisture retention, which makes it excellent for all vegetables and herbs.
You can use this potting soil mix outdoors and indoors, depending on the plant that you're planning to grow, and it will work like a charm if you follow the instructions and add water correctly.
It also has earthworm castings and kelp meal fertilizer that provide nutrients that influence healthy growth in plants.
Moreover, these types of fertilizer materials have proven to boost NPK levels of soil, which are vital requirements for substantial root growth.
All in all, you won't regret investing in this organic potting soil!
Pros
A blend of endo & ectomycorrhizae
Trustworthy
The best potting soil for marijuana
Earthworm castings and kelp meal fertilizer
Brand: Wonder Soil
Style: potting mix
Volume: 12 quarts
Best for: rich ingredients (Canadian sphagnum peat moss, pine bark, etc.)
This soil is made of a dry, compressed mix of coco coir and various OMRI-Listed ingredients. It reduces water consumption while still providing the nutrients my plants need to thrive.
The soil is 100% organic and contains ground-up worm castings, mycorrhizae, and kelp for a harmonious blend that helps promote healthy plant growth.
The soil comes in wafers that expand up to seven times their original size when water is added. This makes it easy to use for seed starting or boosting existing plants. The wafers are also lightweight which makes them easy to transport.
We have been using WONDER SOIL for several months now and I am very pleased with the results. My plants are growing strong and healthy with no signs of pests or disease. The soil has also helped reduce my water consumption significantly, which is great for my wallet as well as the environment.
Overall, we highly recommend WONDER SOIL Organic Potting Soil to anyone looking for an all-natural way to grow their plants. It's easy to use, nutrient-rich, and helps conserve water – what more could you ask for?
Pros
Potting soil mixes forest humus, Canadian sphagnum peat moss, and another orchid mix
Ease of use and application
Rich with ingredients
Brand: Organic Plant Magic
Style: granules, potting, garden
Volume: 3 gallons
Best for: potting soil products
Are you tired and sick of fine potting soils that can not provide enough nutrition for your vegetables? Try the Black Gold SUGRBG16QT Potting Soil and relax.
It's no wonder that Black Gold gets a spot on this list, considering that its potting soils have undoubtedly proven to be one of the best on the market. They are ideal for vegetables, herbs, flowers, and plants in general – in gardens and inside your homes.
The reason lies within the soil itself, which is filled with nutrients and fertilizer that enable your plants to grow. It is enriched with organic fertilizer, pumice, earthworm castings, and perlite – all essential organic materials that pave the way for healthy growth.
It is an OMRI-listed product, which means that it is verified at the Organic Materials Review Institute as beneficial and non-dangerous soil for your plants.
It does come at a price, but it'll surely not disappoint you. Just make sure to apply it regularly, and you're good to go!
Pros
The best potting soil for vegetables
A mix of fertilizer materials
OMRI product
Brand: Organic Plant Magic
Style: potting, granules, gardening
Volume: 3 gallons
Best for: all plants
Compressed Organic Potting Soil for Garden is an excellent choice for gardeners looking to grow healthy plants and vegetables.
This soil is made from natural ingredients, including peat moss, which provides essential nutrients and trace minerals to help your plants thrive.
It also expands up to four times when mixed with water, making it easy to use in both indoor and outdoor settings.
The soil is easy to work with and provided the perfect environment for your plants to flourish.
The soil held moisture well without becoming soggy or compacted, allowing your vegetables to stay hydrated without becoming waterlogged.
You will also notice that the soil has a pleasant smell that isn't overpowering as some other potting soils can be. So you can apply it to various gardens and your needs to ensure the best standards for your plants.
We would recommend Organic Potting Soil if you're looking for a quality product that will help your plants thrive.
The soil is easy to use, holds moisture well, and provides essential nutrients and trace minerals that are necessary for healthy plant growth. Plus, it's affordable compared to other potting soils on the market!
Pros
sphagnum peat moss
the units of potting soil expire after each season
Choosing the right fertilizer mix: The buyer's guide
It's certainly not an easy job to find the best potting soil mix for your plants. Many requirements and factors should weigh in on your decision, and of course, the price is always on everyone's mind.
But don't worry because we're here to help!
Take a look at some of the most important things that should resolve your dilemma right now.
1. The number of nutrients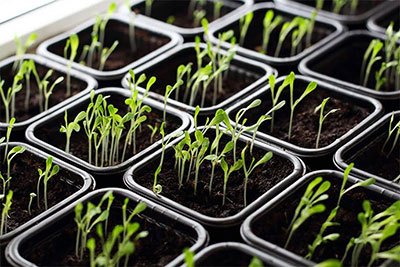 The best potting soil is only as good as the ingredients that are used in creating it. For example, peat moss is a dead fibrous material that forms when living material in general and moss deteriorate.
Gardeners have come to know that peat moss is an excellent addition to soil mixes because it improves growth and enables your plants to be healthy.
Also, earthworm castings and coconut coir are nowadays a must-have in potting soils because of the enriched environment they provide with the addition of water preservation.
So, when you're choosing the brand that fits you the most, try to look for products that have these components in their blend. They will optimize the mix in a way that your plant will undoubtedly love!
2. Gnat-protection
As we've mentioned above, gnats can pose quite a problem to a still-developing plant.
They are usually most active around water and wet soil, which makes potting soil a perfect environment for them to localize and feast.
The ultimate potting soil should contain no compost bark, which protects gnats and offers them a suitable environment.
3. Specific soil
If you're an expert gardener, you know that not all potting soils and mixes are universal and ideal for just any plant. If you have a cactus or orchids, a different type of fertilizer and soil will be needed to maximize their growth.
Luckily, manufacturers pay attention to this and often include a list of some plants that can benefit from their product. Bear this in mind before you rush off to buy potting soil.
FAQs
What is considered high-quality potting soil?
High-quality potting soil is a blend of organic materials such as compost, peat moss, and perlite that is lightweight and well-draining. It should also contain added nutrients to help plants thrive.
Which is better: potting soil or a potting mix?
In all honesty, potting soil is just a term used for any type of soil that contains dirt and enables plants to grow.
However, potting mix is specifically designed to help plants prosper and grow into full maturity with the help of organic fertilizer and materials.
Are potting soil and topsoil the same?
Potting soil and topsoil are not the same. Potting soil is designed for use in containers, while topsoil is used in gardens or other outdoor areas. Potting soil is lightweight and sterile, while garden soils are heavier and potentially teeming with life.
Additionally, potting soils have been sterilized to prevent diseases from spreading, whereas garden soil contains live microbes that provide benefits for plants.
What are the white things in potting soil?
The answer is perlite – a manufactured granular product made from naturally occurring glass. When heated, it expands to several times its original volume, resulting in a lightweight material that helps modify soil structure.
What is the best soil?
In nature, your best bet is to look for plants that have grown in sandy loam. It consists of a mixture of the primary three types of soil – sand, silt, and clay.
What is the best soil for potted plants?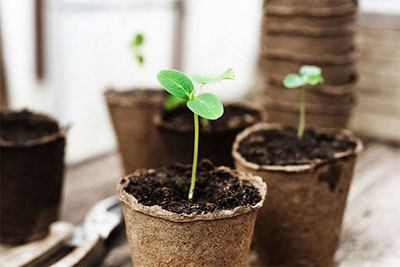 It should contain a lot of healthy nutrients that provide enough space and room for a plant to grow.
For example, a combination of peat moss or sphagnum moss with perlite is always a safe bet.
Just make sure what you'll be using your potting soil for since peat moss is very acidic compared to sphagnum, which has a neutral pH value.
Do succulents need special potting soil?
Yes, succulents need special potting soil.
Succulents require a well-draining mix that is composed of sand, potting soil, perlite or pumice. This type of soil helps to prevent root rot and allows the plants to absorb the right amount of water and nutrients.
Why are mushrooms growing in my potting soil?
Mushrooms can grow in potting soil when the conditions are favorable for their growth. This typically occurs when the soil is rich in organic matter and is kept moist for extended periods.
Mushrooms thrive in damp, dark environments with plenty of nutrients, which can be found in potting soil that is not properly ventilated or drained.
Does potting soil have an expiration date?
Yes, potting soil does have an expiration date. The shelf life of potting soil is typically no more than 6 months, but this can vary depending on the ingredients used in the mix.
Peat moss, a primary ingredient in potting soil, has a lifespan of roughly one to two years. It's important to check your bag for specifics as it may have a best-by date.
Unopened bags can last up to 2 years while opened bags should be used within 6 months.
What to do with old potting soil?
The easiest is to simply remove the old plants from their containers, fluff up the soil and replant. You can also mix it with compost and use it in containers, or bake it in the oven for 30 minutes before cooling completely and using it again.
Microwaving is another option – put moistened potting soil in quart-size microwavable containers and cover them with microwavable lids.
Finally, you can sterilize and amend the soil to guarantee that it's pest- and disease-free before reusing.
Best potting soil mix
The final winner is the Miracle-Gro Potting Mix. It shows the best performance, and standards and boosts the plant growth with maximum protection. So it's popular among users and the fertilizer ensures the best soil conditions.
Sale
Miracle-Gro Potting Mix, 8 qt. (2 Pack)*
Grows Plants Twice as Big vs. unfed plants
Feeds up to 6 months
More blooms for more color vs. unfed plants
For indoor and outdoor container plants
For use in containers
Final thoughts
We hope you can choose the best potting soil mix for your needs and protect your plants fully. Tell us when you find the right solution.