What comprises the agronomic crops?
There is no unanimous agreement, but there is wide support that the species in each of the following plant groupings belong to the domain of agronomy:
cereal or grain crops;
grain legumes or pulses and oilseed crops for food, feed, or industrial use;
pasture and forage crops;
fiber crops;
sugar crops;
and starchy root and tuber crops.
From the different divisions or branches of horticulture, the horticultural crops consist of the olericultural or vegetable crops, pomological or fruit crops and edible nuts, floricultural and other ornamental crops, and nursery crops.
In addition, the aromatic crops and the medicinal crops are generally included.
The ornamental crops are further grouped into flowering and foliage plants which are grown for special purposes such as for cutflowers, potted plants, landscaping, interior decoration, or floral arrangement.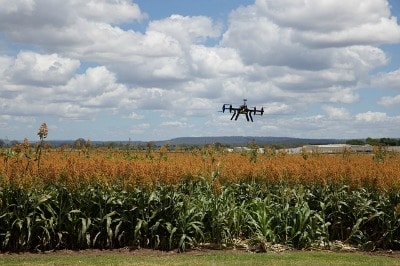 Agronomic Vs. Horticultural Crops
The following table may be used as a general reference in comparing agronomic crops from horticultural crops:
Table 1. Agronomic vs. horticultural crops.
CRITERIA

AGRONOMIC CROPS

HORTICULTURAL CROPS

Ultimate consumers
Human and animals
Human
Harvest stage
Often harvested mature
Harvested at different stages
Consumption
Consumed processed in
living state or dried
Often consumed fresh
Moisture content of harvested product
low
high
Aesthetic consideration
low
high
Calories
high
low
Vitamins and minerals
low
high
Life cycle
Semi-annual, annual, few
perennials
Semi-annual, annual, biennial,
perennial
Cultivar variability
high
low
Adaptation
limited
wide
Management
extensive
intensive
Income per unit area
low
high
Crops classifications
cereal or grain crops, grain
legumes or pulses, oilseed
crops, pasture and forage
crops, fiber crops, sugar
crops, starchy root and tuber crops
vegetable crops, fruit crops and
edible nuts, ornamental crops,
nursery crops, aromatic crops, medicinal crops
Terms for production units
field, pasture, range, forest, plantation
garden, orchard, grove,
vineyard, greenhouse, nursery, plantation
Sources: Rimando 2004; Janick 2005; ISHS 2011
However, it is restressed that classification into agronomic and horticultural crops varies from country to country and even from author to author.
Notable are the rubber crop, plantation crops, and industrial crops.
Abellanosa and Pava (1987) classified rubber under agronomic crops but Lantican (2002) and Rimando (2004) placed them under horticultural crops.
On the international level, ISHS (2011) clarifies that plantations engaged in the growing of plants for the production of latex used in the manufacture of rubber, as well as for the production of oil for food or industry (e.g. oil palm), are not under horticulture.
LITERATURE CITED
ABELLANOSA AA, PAVA HM. 1987. An Introduction to Crop Science. Musuan, Bukidnon, Phils.: Central Mindanao University. 245 p.
[BAS] BUREAU OF AGRICULTURAL STATISTICS. 2010. Major Crops Statistics of the Philippines 2005-2009. Quezon Ave., Q.C.: DA-BAS. 241 p.
JANICK J. 2002. Lectures 20-21: Medieval and renaissance agriculture in Europe. In: History of Horticulture. Purdue University. Retrieved Oct. 8, 2011, from http://www.hort.purdue.edu/newcrop/history/lecture20/lec20.html.
JANICK J. 2005. Horticultural plant breeding: past accomplishments, future directions. Proc. IS on Hort. in Asian-Pacific Region (Drew R, ed.). Acta Hort. 694:61-65. Retrieved 08, 2011 from http://www.hort.purdue.edu/newcrop/pdfs/acta694.pdf.
LANTICAN RM. 2001. The Science and Practice of Crop Production. College, Los Banos, Laguna, Phils: SEAMEO SEARCA and UPLB. 330 p.
RIMANDO TJ. 2004. Crop Science 1: Fundamentals of Crop Science (Lecture Syllabus). UPLB, College, Laguna: University Publications Office. 145 p.