Achieving a perfect cut with your flail mower requires the right combination of power and tools.
With so many different types of blades to choose from, it can be difficult to select the ideal blade tailored to suit your specific needs.
Fortunately, we're here to make that task easier by highlighting our top 5 best flail blades for mower— highlighting their features and benefits –to help you maximize efficiency while obtaining high-quality results in no time!
Take away key points:
Flail blades are used to cut and shred vegetation, such as cutting grass, cutting tall weeds, fine-cut tree saplings, and small saplings.
The purpose of a flail mower is not to throw grass, but to cut finely and almost pulverize the grass, leaving the cuttings on the ground.
Flail blades are typically made of durable, high-quality steel, and may be coated or treated for extra protection against wear and corrosion.
Flail blades should be inspected regularly for signs of damage or wear, and replaced or sharpened as needed to ensure optimal performance.
Best Flail Mower Blades Reviews
Titan Attachments 3.5″ Wide Replacement Steel Flail Hammer Blade – The blades are a durable and reliable option that provides a wider cutting path, efficient mowing, and can easily shred and mulch leaves and debris for a clean and tidy lawn.
Titan 3″ Wide Replacement Steel Flail Hammer Blade – Flail hammer blades is versatile, durable, and made from heavy-duty steel construction.
Titan 5.5″ Wide Replacement Steel Flail Hammer Blade – Its heavy-duty steel construction and flail hammer blades-style design provide great cutting power and allow you to cut through high grass, brush, and branches easily.
Titan Attachments Flail Mower Blade 8mm – The set of 4-pair Y knife blades is designed specifically for the Titan 3-Point Flail Mowers with hydraulic side shift. However, they do not include bolts in the purchase.
Vrisimo Flail Mower Knives/Scoop Flail Mower Blades – The blades are made from high-quality steel and ensure effective and quick cutting operations! However, they are only compatible with the Vrisimo cutting mowers.
Are you looking for the best flail blades that can handle tough jobs? The Titan Attachments might just have a perfect pick for you!
The Titan Accessories 3.5″ Wide Replacement Steel Flail Hammer Blades for farm tractor mower is a long-lasting and dependable lawn care tool. The blades are made of high-quality steel and can resist severe terrain and use. They are compatible with the majority of farm tractor-mowers and may be fitted without the aid of a professional.
The blades' 3.5-inch breadth provides a wide cutting path, allowing for faster and more effective mowing. The flail hammer blades design cuts grass finely with minimal debris. However, you need to match the horsepower of your flail mower gear box first for the best results.
The 1.5-pound forged steel Hammer Blade cuts through tall grass, bush, and fallen branches. Unlike the Y blade, these flail hammer blade flail mover cuts grass, brush, and branches.
Additionally, the sharp cutting edges reduces needed horsepower, which is for the gardening task. It is long-lasting, efficient, and simple to use, making it a perfect choice for both household and commercial applications.
Pros
Wide-cutting path for faster and more effective mowing
Resistant to severe terrain and use
Blades can easily handle tough jobs
Sharp cutting edges reduces the required horsepower
Forged steel construction for long life
Compatible with most garden tractors-mower models
These fine-cut flail blades might just be what you are looking for!
The H400 flail hammer blades has a cutting width of 3 inches and are designed for use with a wide range of flail mowers and cutters.
It is designed to take the position of old or damaged 3-inch wide hammers that have a 1/2-inch bolt hole, and it is also capable of taking the place of Y-shape blades for enhanced efficiency.
Additionally, these flail hammer blades have a width of 1.5 inches, a bolt hole diameter of 1/2 inches, an overall length of 3.5 inches. Before you make a purchase, make sure the flail mower head fitted with the blades is fully compatible for a smoother cut.
Plus, the blades come in a pack of five! For such an amazing price, you will be saving more than you can imagine!
The 1-pound blade is made of forged steel and offers the mass to cut through resistant vegetation such as high grass, bush, and fallen branches.
Y-shaped blades are unable to accomplish this task because of their design. This hammer blades design provides improved cutting power for a diverse array of mowing tasks! However, no matter if you choose flail hammer blades or Y knife blades, you will be able to achieve a variety of gardening tasks with our runner-up choice!
Pros
Forged steel construction for long life
Excellent for cutting grass
Wide-cutting path for faster and more effective mowing
Compatible with most flail mowers and cutters
Cons
Relatively heavier than Y-shaped blades
Titan Attachments' H400 flail hammer blades is made to operate with a wide range of flail mowers and cutters. From smoother cut operations to light hedges trimming-it is designed to replace worn-down and damaged 3-wide hammers with a 1/2″ bolt hole.
Just like the previous two picks, the blade may also be used to replace Y-shaped knife blades for improved cutting.
The fine cut flail blades features a 1.5″ wide bolt slot, a 1/2″ broad bolt hole, and a total length of 3.5″ so make sure you pair it correctly to the flail mower head. They come in bundles of five, allowing farmers to save money while still having extra blades on hand in case they are needed.
The heavy-duty cast steel blade has enough weight to cut through long grass, shrubs, and shattered twigs. The hammer-shaped blade cuts grass finely and can deal with rough bush, and twigs that a Y-shape blades cannot.
Because it can readily cut through trees and has higher cutting power than Y-shaped blades, this form of flail hammer blade is helpful for construction and gardening.
However, the hammer-style design may produce a rougher cut on grass or delicate plants compared to the Y-shaped knife blades, which may not be suitable for some specific lawn care or landscaping purposes.
Pros
Heavy-duty cast steel construction
Flexible design that can be used with most flail mowers and cutters
Comes in packs of five
Cons
May not produce as clean a cut on cutting overgrown grass or delicate plants as a Y-shaped knife blade.
These Y-Blades come in a set of four pairs and are meant to be used with the Titan 3-Point Flail Mowers that have a hydraulic side shift.
They are compatible with the 48-, 60-, and 72-inch versions of the flail mower heads.
As part of the routine maintenance, we advise you to inspect the blades at the beginning of each season for signs of wear and tear as well as loose bolts. Replacing the blades on an annual basis can help maintain the flail mower's functionality and keep the lawn looking clean and well-groomed.
The replacement blades feature a finish that is powder-coated in black to boost their endurance and is constructed from carbon steel that is extremely long-lasting.
Each blade is equipped with a single hole that can accommodate an M16x85 mounting bolt.
Overall, the blades provide an optimal surface area for mowing, ensuring a precise and efficient cut.
Pros
Compatible with Titan 3-Point Flail Mowers
Works great on uneven ground
Constructed from carbon steel for longevity
Comes in a pack of four pairs
Excellent for thicker branches & hedge cutting
Looking for new knives blades to replace your old ones?
We have the answer that will solve all of your problems here. The premium steel used in these knives blades ensures that they are of the greatest quality and can be relied upon.
They are constructed to be equivalent to the majority of well-known brands and come with a manufacturer's warranty.
The flail blades are composed of hardened steel for optimum durability, and they have a design that allows for quick blade changes, so you can easily replace blades that have been damaged or dull.
Because of their strength, they can be excellent if you want to remove thicker branches!
Vrisimo flail blade is made from high-grade steel and was intended to provide a clean cut when used with a mower. It generates a suction effect, which allows for improved mulching and prolongs the blades' useful lives.
Pros
Made from high-grade steel for improved durability
Quick blade change design
Manufacturer warranty included
Works great on uneven ground
The suction effect provides an efficient cut
Cons
Only compatible with one model of mower
How to pick the best flail mower blades?
Picking the best flail mower blades can be challenging due to the many options available. Here are some factors to consider when selecting the best flail mower blades for your needs: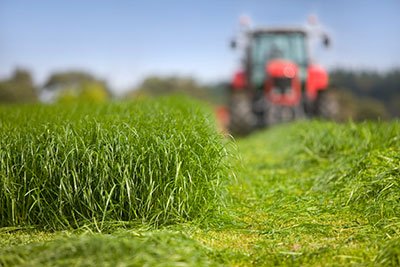 Compatibility: Check the specifications of the blades to ensure that they are compatible with your specific mower model.
Durability: Look for blades made of high-quality, durable materials, such as high carbon or alloy steel, and with coatings that protect against wear and corrosion.
Cutting performance: Consider the design of the blades, such as the shape and type, and how they will perform for your specific cutting needs. For example, Y-shaped blades might be best for general shredding or to cut hedges. Hammer blades are better for tougher materials like wood or to cut branches with!
Price: Compare the cost of various blades and ensure that you are getting the best value for your money.
Brand reputation: Choose blades from reputable brands that are known for producing high-quality and reliable products.
Maintenance requirements: Consider the maintenance needs of the blades, such as sharpening, balancing, and cleaning, and choose blades that are easy to maintain over time.
FAQs
What blades are best with a flail mower?
Flail mowers require blades that are durable, reliable, and able to cut through vegetation. Make sure to match the rating of the flail mower gear box of your garden tractors. Flail mower head fitted with Y-knives of blades is the best!
Additionally, some blade flail movers will requires fewer flail blades for the task.
What is the difference between Y and hammer blades?
Y-blades have a Y-shaped design and are usually used for general-purpose shredding of leaves, twigs and small branches. They are good for creating a more consistent, uniform end product.
Hammer blades, on the other hand, have a flat, hammer-shaped design with sharp edges that are used for breaking down tough materials like wood, bark, and larger branches. They can also help produce a coarser end product.
What are flail mower blades made of?
Flail mowers blades are usually made of high-quality, durable steel. The steel used is typically made from alloy or high carbon content, which provides the toughness and hardness needed for long-lasting use.
How big of a tree can a flail mower cut?
The size of tree that a flail mowers can cut depends on several factors, including the power of the mower, the type and shape of the blades, and the density and toughness of the tree's wood.
Generally, flail mowers are not designed for cutting down trees or processing large logs. They are better suited for maintaining grass, weeds, and small saplings. The maximum diameter of trees that a flail mowers can handle is typically around 2-3 inches.
Can you sharpen flail mower blades?
Yes, flail mowers blades can be sharpened. However, it is important to exercise caution and follow proper sharpening procedures to avoid damaging the blades.
To sharpen flail blades, you can use a bench grinder, a rotary sharpening tool, or a flat file. The blades should be removed from the mower before sharpening and carefully inspected for any signs of damage or wear.
How long do flail mower blades last?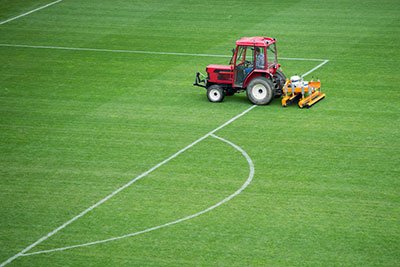 The lifespan of flail blades can vary depending on a number of factors, such as the frequency of use, the conditions in which they are used, and the type of vegetation being cut.
In general, well-maintained flail blades can last anywhere from 50 to 100 hours of use before they need to be replaced or sharpened. However, in some cases, blades may last longer or shorter periods of time, depending on the specific circumstances.
Where can I buy flail mower blades?
Flail mowers blades can be purchased from various agricultural and lawn equipment dealerships, as well as online retailers, including Amazon, eBay, Flailmaster, etc.
How to change flail mower blades?
To change the flail mowers blades, first turn off and disconnect the mower. Then remove debris and use the appropriate tool to remove the bolts or pins that hold the old blades in place.
Inspect the mower rotor or drum and install the new blades with the cutting edge facing away from the rotor or drum. Tighten the bolts or pins securely, and check that the blades are balanced properly. Finally, test the mower to ensure everything is running properly.
So, what is the best flail mower blade?
Choosing the final winner for flail blades for mower can be a challenging task, as there are many reputable brands and models available.
The Titan Attachments 3.5″ Wide Replacement Steel Flail Hammer Blade is the best one out there! These flail blades offer an affordable price, excellent cutting performance, and durability!
Titan Attachments 3.5" Wide Replacement Steel Flail Hammer Blade for Tractor Mower, Pack of 5*
UNIVERSAL DESIGN: The 3.5-inch-wide Flail Hammer can fit a wide variety of Flail Mowers and Cutters. This model is designed to replace 3.5-inch-wide hammers with a 5/8-inch bolt hole that has worn...
GREAT FOR CONSTRUCTION AND LANDSCAPING: This Flail Hammer Blade style is known to easily cut through branches and provide more cutting power than typical Y-shaped knife blades. That makes the Hammer...
DURABLE CONSTRUCTION: The forged steel Hammer Blade individually weighs 1.5-pounds and provides plenty of mass for cutting through high grass, brush, and fallen branches. This hammer style allows you...
DIMENSIONS: The 3.5-inch-wide Flail Hammer features a 1.5-inch-wide bolt slot and a 5/8-inch bolt hole diameter and an overall length of 4.3-inches. These are sold and shipped in packs of 5 allowing...
Conclusion
In conclusion, choosing the right flail mower blade is an important decision that can impact the performance, efficiency, and lifespan of your equipment.
When selecting a flail mowers blade, it is important to evaluate the cutting performance, blade durability, compatibility, and cost-effectiveness of each option.