Are you stuck deciding which type of tractor is best for your personal or professional needs? If so, you've come to the right place! In this comprehensive guide, we'll break down all of the different options available in the 2023 tractor market.
From horsepower and tow capacity to fuel economy and performance features, we'll cover them all so that you can find out exactly what kind of tractor will fit comfortably into your agricultural lifestyle.
Let's get started by exploring some key considerations when it comes to shopping for a new tractor.
Take away key points:
You can choose among compact, sub-compact tractors, utility tractors, or other types necessary for your jobs
You can also look for various rear and frontier implements for lifting capacity, loader, increased weight limit, etc. for optimal performance
Ask your dealer and other experts to propose the best solution before the final decision
Choosing the best tractor for your needs! What you must know
If you're a newbie in the tractor market, refer to the guide below to find the best tractor features necessary for your future operations.
Beware that returns are almost impossible in the tractor industry, so you must be precise with what you exactly need. Let's get started.
Do you need compact tractors or sub-compact tractors?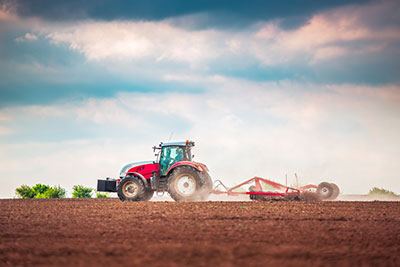 Compact tractors and sub-compact tractors are two types of tractors used in different industries.
Compact tractors are larger than sub-compact tractors and are designed for heavier workloads such as plowing, tilling, mowing, and other agricultural tasks. Compact tractors typically have a higher horsepower engine and can handle more attachments than sub-compact tractors.
Sub-compact tractors are smaller than compact tractors and are designed for lighter workloads such as landscaping, gardening, or small acreage farming. Sub-compact tractors usually have a lower horsepower engine but can still handle some attachments.
Both types of tractors offer many benefits to farmers, including increased productivity, improved maneuverability, and reduced labor costs. Compact tractors are ideal for larger farms with more acreage that require heavier workloads. Sub-compact tractors are better suited for smaller farms with less acreage that need lighter workloads.
Do you need a compact or a compact utility tractor?
A compact tractor is a smaller tractor than a traditional compact utility tractor and has fewer features. The compact tractor usually has a single-cylinder engine with a horsepower ranging from 22 to 65.9 HP.
The compact tractor can be used for a variety of projects including mowing, tilling, hauling, and other general maintenance jobs around the farm or property.
A compact utility tractor is larger than a compact tractor and has more features. A compact utility tractor has two or four cylinders with horsepower ranging from 25 to 75 HP.
Compact utility tractor models can be used for heavier-duty tasks such as plowing fields, planting crops, grading roads or driveways, and other large projects that require more power than a compact tractor can provide.
Overall, both compact tractor and compact utility tractor models offer great value for farmers who need to get work done quickly and efficiently without breaking the bank. The type of machine you choose will depend on the size of your property and the type of work you need to do on it.
Extra tips to include when buying tractors
When purchasing a tractor, it's wise to include a 4-wheel drive and a front-end loader. 4WD is especially important for smaller tractors and small farmers that require more power to get the job done.
The front-end loaders should be bought with the tractor to take advantage of any low-rate program available and avoid costly freight and installation fees.
Additionally, having a front-end loader will increase the resale value when it comes time to sell the machine. Finally, you must decide between gear and hydrostatic transmission. Hydro will cost more but could be worth it in the long run.
Additional tractor features to consider
When getting farm tractors, it's best to include any desired equipment such as a belly mower, rear remotes, or third-function valve when purchasing the machine.
Many tractor brands such as John Deere, Kubota, New Case IH, etc. offer mid-mount PTO on hydrostatic drive tractors. If you buy a gear drive machine and decide later that you want a belly mount mower, you won't be able to get one.
Rear remotes and third-function valves are generally available only when the tractor is new. Buying the individual components for these kits can be costly and parts may go obsolete.
An alternative to expensive factory kits is the hydraulic diverter valve kit, which can provide hydraulic flow to the front end of your tractor.
Must-have tractor benefits
When it comes to tractors, there are a few features you wouldn't want to be without a quick attach front loader bucket, a folding roll bar, and telescopic stabilizers.
Telescopic stabilizers aren't usually available through the aftermarket and usually only come with deluxe tractor packages, and larger models, making them worth the investment in a full-feature tractor.
Tractor features you don't really need
Not all features are necessary, such as extendable lower link arms (which may be unnecessary if you have Pat's Easy Change), tilt or telescoping steering, a swivel seat, or an economy PTO. The last option could be useful but is usually not worth the extra cost.
What do you need: More or less horsepower?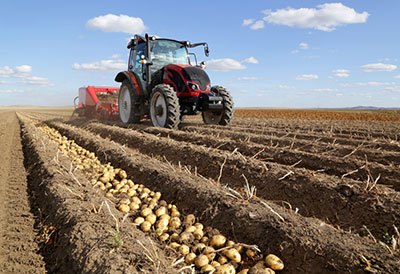 When it comes to tractors, the amount of horsepower you need depends on the job you intend to do. For basic mowers and light-duty tasks, subcompact tractors or compact tractor with 25 to 35 horsepower is sufficient. These models are great for small plots of land, garden, or lawn, and can handle light-duty tasks like tilling, hauling, and mowing.
For more heavy-duty tasks such as plowing, planting, grading, or snow removal you will need a compact utility tractor with 40 to 50 horsepower. These compact utility tractor models are more powerful than their competitive subcompact tractors and compact models.
Compact utility tractors are also better suited for larger plots of land with rougher terrain. The compact utility tractors will offer better performance and more power in the different push and pull operation range models.
Finally, if you're a full-scale farmer or have large plots of land that require extensive work, then you'll need a farm or row crop tractor with 85 to 450 horsepower. These models are the most powerful available with better traction and can handle even the most challenging range of jobs.
No matter what types of models you choose, it's important to consider your needs before purchasing so that you get the right model for your specific job. You can also inquire with your local dealer for the best service, power, performance, and other operation requirements.
Hydrostatic transmission: Yes or no?
Do you need a hydrostatic transmission in tractors? It depends on your needs and preferences. Hydrostatic transmissions offer several advantages over manual transmissions, such as easy operation, infinitely variable speed, and smooth acceleration.
Additionally, they are often preferred by those with little experience operating tractors or manual transmissions. However, they also have some drawbacks such as a higher purchase price and less control over the farm tractor's speed.
It is important to consider your own needs when deciding whether a hydrostatic transmission is right for you. If you plan to use your machinery for tasks that require precise speed control or if you are on a tight budget, then a manual transmission may be the better option.
On the other hand, if you want an easier driving experience and don't mind spending more money upfront, then a hydrostatic transmission might be the way to go.
Do you need a three-point hitch in tractors?
A 3-point hitch is an important tool for any machinery owner. It allows you to various attached implements and attachments to the back of your machine, making it easier to complete tasks such as plowing, tilling, mowing, and more.
The 3-point hitch is composed of three arms that attach to the rear of the tractors, allowing you to easily hook up implements and attachments. The three-point hitch service ensures tractors will operate smoothly on all terrains and hobby farms.
The two main categories of 3-point hitches are Category 1 and Category 2. Category 1 hitches are designed for smaller tractors with lower horsepower ratings, while Category 2 hitches are designed for larger tractors with higher horsepower ratings.
Both types of equipment have their advantages and disadvantages, so it's important to consider which type will best suit your needs before making a purchase.
When shopping for a 3-point hitch, it's important to make sure that it is compatible with your tractors. Many manufacturers – John Deere, Mahindra, Kubota, New Holland, etc. offer universal hitches that can be used on a range of models, but some require specific models or sizes.
Additionally, be sure to check the weight capacity of the hitch before purchasing – some may not be able to handle heavier implements or attachments.
Overall, a 3-point hitch can be an invaluable tool for any owner who wants to get more out of their machine. With the right hitch in place, you'll be able to take on more tasks with ease and efficiency!
Do you need all tractor implements?
Tractor implements are essential for completing agricultural tasks. Depending on the size of the tractor, different implements may be necessary.
Sub-compact tractors typically require smaller implements such as aerators and tillers, while larger compact and compact utility tractors can handle heavier-duty implements such as a wood chipper and soil conditioner.
No matter what type of tractor you have, there are a variety of attachments available to make your job easier. From Harley rakes to 3-point hitch products, there is something for everyone. With the right implementation, you can save time and money by getting the job done faster and more efficiently.
When choosing an implement for your tractor, it is important to consider the size of your tractor and the type of task you need to complete. If you are unsure which implement is best suited for your needs, it is always a good idea to consult with an expert and dealer to get the best advice for your specific situation.
No matter what type of tractor or implement you choose, having multiple implements can help you get more done in less time. With the right tools at your disposal, you can tackle any agricultural task with ease.
Sometimes you need a bucket, loader, mowers, frontier implements, bale lift capacity, and other attaching equipment. So, you should consult the experts for the correct attachment model and optimal performance.
Buying new or used tractors: What's the best solution?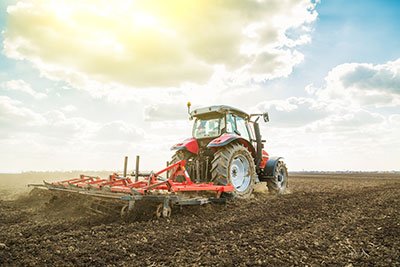 It is a personal decision whether to purchase new tractors or used tractors. There are pros and cons to both options.
When purchasing new tractors, you will have the benefit of knowing that it is in good condition and has all the latest features and technology. New tractors also come with warranties that can provide peace of mind if something goes wrong. However, they are more expensive than used tractors.
Used tractors may cost less upfront, but they may require more maintenance and repairs than new tractors would. It is important to inspect any used tractors thoroughly before purchasing them to ensure that it is in good working order.
Additionally, used tractors may not have the latest features or technology available on newer models. In the end, it comes down to your individual needs and budget when deciding between new or used tractors.
FAQs
Are there different types of tractors?
The complete list of various tractors available on the market includes:
compact tractors
sub-compact tractors
utility tractors
garden
earth-moving
implement carrier
row crop
industrial
rotary
military
human operators
walking type
track type
wheel type
You can find all about equipment for your light or heavy-duty farms or hobby farms HERE.
What kind of tractor do I need for 5 acres?
For five acres you need a 25-35 HP range model since it's small and compact for your small piece of land.
Why are farmers suing John Deere?
They are suing John Deere as the manufacturer is violating antirusts laws, and reaping costs while harming farm workers.
Summary
As you see, there's a range of machinery benefits, implements, and other equipment necessary for a wide range of agricultural jobs. Ensure you find the necessary advantages to choose the best tractors.