As we approach the holiday season, thoughts of festive gatherings with family and friends begin to surface.
But how do you find the perfect gift ideas for a tractor owner that truly represent the special bond between humans and machinery? Every farmer wishes for perfect weather for the crop season, but that's not something we can gift them.
This 2023 gift ideas guide for tractor owners and farmers is here to help you meet every budget and provide something unique that's sure to show your appreciation.
From functional tech gadgets to wearables with bold style, this guide has something special for everyone. Read on to explore our top picks of gifts specifically designed with tractor owners in mind!
Take away key points:
Consider the person's lifestyle and interests when selecting gift ideas.
Pick something practical that can help them with their work or hobbies.
Show your appreciation for their hard work and dedication.
There is something for every budget and style, so don't be afraid to get creative with the gifts for farmers or tractor owners.
How to pick the best gift for tractor owners?
Picking the perfect gift for a tractor owner doesn't have to be difficult. Here are some tips on how to find the best gift for your tractor enthusiast: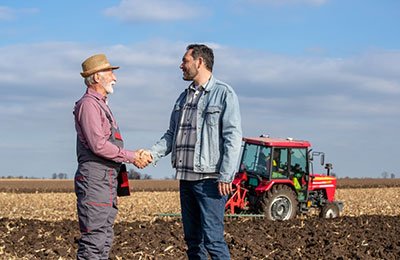 – Think about their lifestyle and interests. What does this person like and what would make them smile?
– Consider practical gifts that can help them with their work or hobbies.
– Show your appreciation for their hard work and dedication with a heartfelt gift.
– Get creative with something outside of the box that really stands out.
– Don't forget to consider your budget when shopping for a gift.
Under $25: Creative and fun gift ideas for tractor owners
Tractor-Shaped Coffee Mug
Start their day with a smile by gifting them a coffee mug shaped like a tractor.
The Retreez is a dishwasher-safe coffee mug or a tea mug with a funny slogan that will brighten up every tractor driver's day!
Tractor Socks
Keep their feet warm and stylish with socks featuring tractors in different colors and designs. One of our favorite picks is the Dickies socks. Dickies socks for men include moisture wicking, cushioned footbeds, arch compression for support, and reinforced heels and toes for durability. They come in different styles and lengths, from ankle socks to crew socks.
Tractor Keychain
A fun and functional gift, a keychain shaped like a tractor is perfect for the tractor owner on the go. This John Deere sign keychain is the perfect give that every John Deere fanatic will absolutely love! For such a low price, you can get a high-quality model key chain in the shape of your favorite tractor brand!
Tractor Phone Case
Personalize their phone with a case featuring a tractor graphic and different colors. Our choice falls down to the IBILIU Farm Tractor Cover Case. Amazon has lots of different case choices, but this one includes a John Deere truck cover that is simply amaze your loved ones.
Tractor Mirror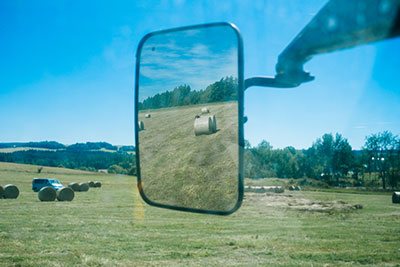 A tractor mirror is a practical and thoughtful gift for tractor owners. It gives them the ability to see behind their machine while working, ensuring that they work safely and efficiently. This type of mirror also provides a greater range of visibility than regular mirrors, making it easier for tractor owners to get the job done right. Plus, they come in various shapes, sizes, and styles, so you can find one that fits your style and budget.
Tractor Bottle Opener
Perfect for the tractor owner who likes to enjoy a cold beverage after a long day of work, a bottle opener shaped like a tractor is both fun and functional. The bottle openers from Burke Metal Work Store are made of sturdy steel with a thickness similar to nickel and are left in their natural, bare metal state. These bottle openers are expected to endure and have a long lifespan.
Kubota Hat
If your farmer friend is a fan of Kubota, there is no way they won't be surprised by this Kubota cap! It's made from a 100% cotton so it will be perfectly comfortable for warm days! A farmer can even wear and match the new hat with their Kubota tractor!
Flashlight
Flashlights are an essential tool for farmers as they often need to perform tasks in remote and dark places. The GearLight LED Flashlight provides much-needed light in dark or enclosed spaces, allowing farmers to work safely and efficiently in any environment. It's also compact so a farmer can easily put it in it's pocket when working on a field.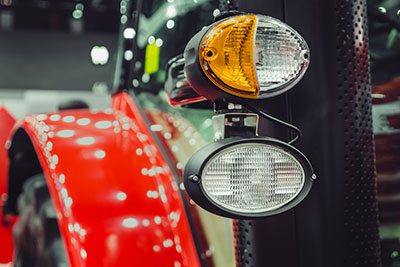 $25 – $50: Useful and thoughtful gifts for the farmer's everyday tasks
Leather Work Gloves
Handcrafted and durable leather gloves are essential for any farmer, offering protection and grip during a variety of tasks.
The Wells Lamont Premium Leather Work Gloves provide protection against punctures and abrasions with their 100% grain cowhide material. Additionally, the reinforced leather palm patch adds durability and improves grip. The gloves are designed in a slip-on style with a shirred wrist back to keep them secure and keep dirt and debris out.
License Plate
License plates make a great gift for any farmer because they not only show pride in the farming industry but also help provide visibility and security. These plates are made from mirror stainless steel, and they are a great accessory for a vehicle or a truck!
Tractor Spinner Knob
The Tractor Spinner Knob is a great gift for tractor owners because it offers functionality, convenience, and style all in one. This knob is designed to help make controlling the tractor easier, as it allows the owner to have quick and precise control over their machine with just a single spin.
The Polar Snow knob is stylish enough to be added as an accessory, giving the tractor a unique look. Plus, this gift won't break the bank, making it the perfect option for any budget.
Waterproof Work Boots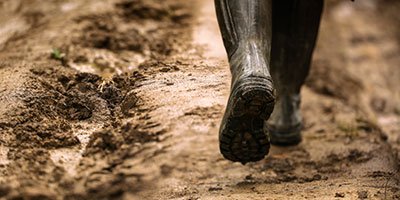 Keep their feet dry and comfortable with a pair of waterproof work boots, perfect for muddy fields and rainy days. The Timberland Men's boots are perfect gift for the winter farming season.
The White Ledge Men's Hiking Boots are made with high-quality waterproof leather uppers, are constructed with waterproof seams, and feature rustproof speed lace hardware with hooks at the top to ensure secure lacing.
Multi-Tool or Pocket Knife
A versatile multi-tool or pocket knife can come in handy for a variety of farm tasks, from cutting twine to fixing fences. The Gerber Gear Stainless Steel pocket knife has several features, including a 2.25″ partially serrated blade, a can opener, a bottle opener, a wire stripper, a #2 cross driver, a small flathead driver, a large flathead driver, a tool lock, a lanyard point, and a pocket clip.
Headlamp or Worklight
Shed some light on their work with a hands-free headlamp or a rechargeable work light, especially when working in low-light conditions. The GearLight LED Headlamp is a hands-free camping light that produces a bright, long-lasting beam with a color and clarity similar to daylight. It can even last up to 10+ hours on its low setting.
Waterproof Gear Bag
Keep their belongings safe and dry during unpredictable weather conditions with a waterproof gear bag. The Earth Pak waterproof duffel bag is made from commercial-grade materials, ensuring long-lasting and high-performance durability. The bag is designed to keep your gear completely dry, with all seams being thermally welded. It's versatile, allowing you to use it for sailing, fishing, camping, sports, boating, travel, and more. Additionally, it helps you stay organized, making it great for any job.
Heavy-Duty Work Belt
A strong and durable work belt not only holds up their pants but also provides extra support while carrying heavy equipment on the farm. The JUKMO Tactical Belt features a heavy-duty buckle crafted from aluminum alloy, boasting high load-bearing capacity to accommodate various wearing needs. The durable design is perfect for a farmer husband and it proves you don't have to spend a lot of money for a creative gift!
Insulated Water Bottle
Stay hydrated on the go with an insulated water bottle that can keep drinks cold all day long, even during long hours of work. The 32-ounce insulated stainless-steel water bottle from Owala comes with a push-button lid that has a patented FreeSip spout. The spout allows you to either sip upright through the built-in straw or tilt back to drink from the spout opening.
$50 – $100: High-quality tools and equipment for tractor maintenance
Hydraulic Jack
A hydraulic jack makes changing tires or doing other maintenance tasks easier and safer for the tractor owner. The Pro-LifT F-757G 2 Ton Floor Jack is a strong and durable tool that can lift up to 4,000 lbs. It has a lifting range of 3-5/8 inches to 13-3/8 inches.The hydraulic trolley floor jack is made of heavy-duty steel and has front wheels and rear casters for easy movement. It has a large swivel saddle for safe and convenient jack positioning.
Socket and Wrench Set
A high-quality socket and wrench set with a wide range of sizes and configurations will come in handy for all kinds of tractor repair tasks. The DEWALT Mechanics Tool Set comes with 192 pieces, ensuring that you have the necessary tool for any job. The set includes three Pear Head ratchets along with various sockets, extensions, universal joints, and adapters. The sockets use DirectTorque technology, which helps to prevent fasteners from being rounded and provides a better grip for use.
Ballast Box
When a tractor is towing a heavy load, using a ballast box helps increase the stability of the tractor by adding weight to the rear, making it less likely to tip over. This one by Titan Attachments is excellent in offering stability and adequate weight to the farmers tractor.
Digital Multimeter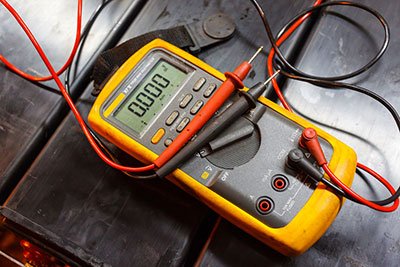 A digital multimeter allows the tractor owner to troubleshoot and track electrical problems, test batteries, and diagnose other malfunctions in the house and in the tractor on display.
KAIWEETS HT118A Multimeter has a wide range of applications. It can measure up to 600V voltage on the display, 10A current, and 60 MOhms resistance. In addition to that, it is capable of testing temperature, frequency, duty cycle, wire on-off function, as well as checking for diodes and continuity. The language used for the output is English (US).
Battery Charger
Now, this is something every farmer needs! A powerful battery charger with multiple charging modes and settings keeps the tractor's battery topped up and ready to go while farming. Introducing the NOCO Genius10, which is similar to the G7200 but with better features. It is smaller by 17% and provides more than 115% additional power. It serves as a universal charging solution and has multiple functions, such as a battery charger, maintainer, trickle and float charger, along with battery desulfator.
Fuel Transfer Pump
A fuel transfer pump makes it easy to refuel the tractor or other machines without the need to carry fuel manually. The TERA PUMP can transfer up to 2.5 gallons of liquid per minute with its flow control nozzle. You can control the flow of liquid by squeezing the nozzle lever. The lower trigger position is suitable for refueling gas, diesel, and other liquids. The upper trigger position is perfect for watering plants. The nozzle can be locked for longer watering or fueling sessions.
Air Compressor
An air compressor with a variety of nozzles and hoses is essential for powering a range of tools and equipment on the farm. For example, CRAFTSMAN Air Compressor has a 6-gallon capacity and up to 150 PSI of pressure! Note that this brand is one of the highly popular among farmers, so you are sure to pick a great gift and spend a lot less money!
Grease Gun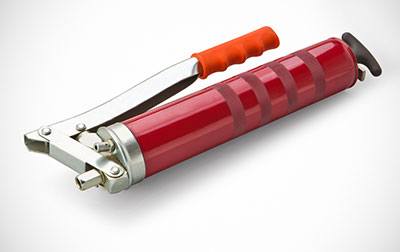 A high-quality grease gun with flexible hoses and durable fittings makes it easy to lubricate the moving parts of the tractor and other equipment. The AirTec Lube-Shuttle is a grease gun that can be held with one hand and has a barrel made of zinc-plated steel. It's a cleaner and more efficient tool for greasing.
Timing Light
A timing light helps the tractor owner set the engine timing on their tractor or other machines. As one of the best gift ideas for timing light, we selected the Innova 3568 Digital Timing Light. This is a high-quality timing light that has a direct reading advance scale that can be adjusted from 0 to 90 degrees. It is compatible with various ignition systems, including conventional, electronic, and computer-controlled systems. This is a perfect gift for the holiday season; with a relatively affordable price, your farmer friend can use it in the house or outdoors!
Torque Wrench
A torque wrench with a high degree of accuracy ensures the correct tightness of bolts and nuts, preventing damage to the tractor and its parts. The CRAFTSMAN is the perfect gift as it comes in a storage box you can wrap by your choice! If the farmer you are gifting it to already collects wrenches, this will be a fantastic addition to their house collection!
Carburetor Tuning Kit
A carburetor tuning kit helps the tractor owner make fine adjustments to the fuel mixture, helping the tractor to run more smoothly and efficiently. Edelbrock is a great option for gift ideas during the holiday season! It is sold as a kit, and it's a perfect addition to a collection.
$100 – $200: Unique and personalized gifts for tractor owners
Tractor Seat Cover
Personalized tractor seat covers are great for protecting tractor seats from dirt and wear, and they can be embroidered with the tractor owner's name or the farm's name. Here you can find the best choices for personalized covers for tractors and other vehicles. Your loved ones will be amazed!
Personalized Tractor Hoodie
A warm, comfortable hoodie featuring a tractor graphic and the owner's name or farm's name is perfect for casual days out or staying cozy during chilly evenings. This is a great gift for the holiday season and winter. Every farmer will love his new personal hoodie and never go out of style!
Custom Tractor Hitch
A personalized hitch for the owner's tractor featuring their name or farm's name is a thoughtful and practical gift. The price of this gift idea is a bit high, but the personalized sign will make a forever memory in the farmer's collection!
Tractor Headlamp
A custom-made headlamp with the owner's favorite tractor brand logo or emblem is a cool and useful accessory for night work on the farm. It's a great idea for the loved ones and shows you put in much thought and creativity!
Personalized Barn Quilt
A hand-painted barn quilt featuring tractor designs and personalized with the owner's name or farm's name is a nostalgic and decorative item for any farm that no farmer will ever forget!
$200 – $500: Technology and gadgets that improve tractor operations
Automatic Guidance System
An automatic guidance system helps the tractor driver maintain precision and accuracy when planting, tilling, or spreading fertilizer, which helps improve efficiency. It prevents farmers from getting lost on their track of agriculture and helps achieve great land prosperity even during winter!
Agricultural Drone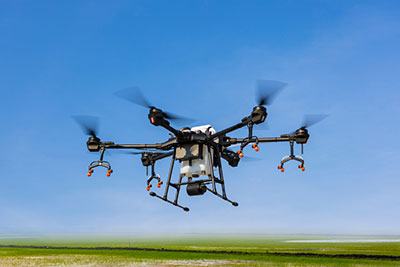 An agricultural drone can help monitor crop health, survey fields, and detect problems that may not be visible from the ground, ultimately helping increase productivity and profitability. Tucok 011RTS Drone with 4K Camera is a great gift for farmers for their garden or farm work! In this way, they can always stay ahead if a land problem occurs.
GPS Mapping System
A GPS mapping system offers real-time display, accurate mapping of fields and crops, allowing the tractor driver to make informed decisions when planting, harvesting, or irrigating. The Garmin GPS system allows each farmer to stay organized in their crop fields. Simply install this in the vehicle and have your plant plan ready at all times!
High-Tech Tractor Stereo System
A high-quality stereo system with Bluetooth connectivity, weather-resistance, and surround sound allows the tractor owner to enjoy relax music, take calls, and communicate with others while working on their tractor for long hours of work in the farm or the garden. A stereo system is a great gift for the holiday to prepare farmers for the upcoming crop season! Check out this Kubota Tractor Direct Connect Stereo. It's a perfect gift for a farmer that does not want to spend too much on themselves!
Tractor Camera System
A camera system provides a view of blind spots and other hazards around the tractor, increasing the safety and awareness of the driver, and making it easier to attach and detach equipment with no tools.
Conclusion
When it comes to buying gifts for tractor owners, there are a variety of options to consider.
Gifts such as license plates, flashlights, and gadgets can provide practical benefits while showing appreciation for their hard work and dedication.
With that in mind, whatever gift you choose, the most important thing is that it will bring joy to your tractor owner, friend, or family member.