I'm a herb person and personally like adding herbs and spices to my dish. One of my favorites is the curry leaves.
To note, curry leaves are not similar to curry powder. It is used mainly to add aroma to curry dishes because it's heady and spicy, just like how some people use bay leaf.
I learned how to grow curry leaves at home, and mine is a small bush, but it can usually grow from 13 up to 20 feet.
What are curry plants?
1. What do they look like?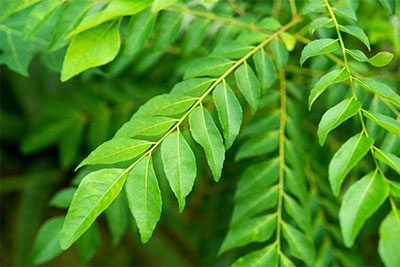 Native to India, the curry plant blossoms fragrant white flowers and grows poisonous berry-like fruits – small and black. Its resting period is during the winter season, but you can expect it to be at its peak all throughout the other three seasons.
During these times, you will get flowering curry plants with vivid green leaves.
2. Different types
There are three kinds of curry plants. First, the regular curry, which can grow really fast and is the tallest of its kind. The leaves don't look like the ones you buy in the supermarket.
The second one is the dwarf curry, which can grow as the smallest and produces longer leaves that are lighter green.
The third one is the gamthi curry, which takes the longest time to grow but is also the most aromatic of the three, with thicker leaves.
What to consider?
1. Take care of the seeds
You can choose to start by either using curry seeds or curry cuttings. To get your own seeds from its fruit, dig into its insides by thoroughly cleaning it, or you can also sow the whole fruit.
For a good chance of germination, it is advisable to use fresh seeds.
2. Choose your soil
For your soil, moisture is an important factor. Do not wet your potting soil entirely; the best way to go so you can effectively sow your seeds is to keep your soil damp.
3. Give them the right temperature
Curry seeds can germinate well in warmer areas. Keep your growing place at a minimum of 20 degrees Celsius (68 degrees Fahrenheit). All of the three variants have to be grown where there is adequate sunlight exposure.
Sowing your curry plant
1. What containers?
In most American gardens, the best option is to start growing your seedlings or cuttings in a container.
Also, take note that once your plant has grown, it is time to transfer it from your starting container into a bigger one to accommodate growth.
2. Where to sow?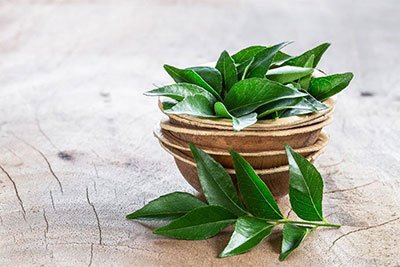 You can opt to grow your plant indoors, but you must be careful to strategically place it where there is sun, such as near your windows.
The best soil to use is slightly acidic and does not pool water so as not to deprive your plant of its needed oxygen.
What temperature can do?
1. Beating colder months
Despite the fact that curry plants' growth depletes during the winter season, you can combat this by exposing your plant to the sunniest and warmest area of your indoor garden.
In this way, the resting period during winter can be shortened, and you can prevent your plants from losing so many leaves.
2. Precautions for warmer months
Though warmth is encouraged for curry leaves, it is also advised to watch out for over-sun exposure.
You can do this by gradually exposing the plant to the heat to avoid frying your curry leaves, especially at times when the temperature goes up to 100 degrees Fahrenheit.
Procedure
1. Speeding up growth
In using seeds to propagate, allot around one to two years for your seedlings. To produce a plant with multiple branches and to yield abundant leaves, you can pinch and trim the plant while they are still young.
While it is important to use fresh seeds, the quicker way to germinate it is by removing the outer layer that is hard. As seeds tend to grow slower, you can choose to grow your plant by buying leaf plants from nurseries or Asian markets.
2. Leaves or stems
The leaves are considered like a cutting. Choose fresh leaves and cut them one inch from the bottom. In choosing a stem, cut about three inches making sure it has leaves in it.
You can then immerse the leaves or the stem into your growing medium. Planting curry leaves is one of the easiest ways to breed.
Proper maintenance
1. Fertilizer and pests
You can use a diluted fertilizer made of seaweed in your curry plant on a weekly basis. As your plant starts to grow, you can proceed in trimming down the leaves.
The curry plant is also prone to attract mites. To combat this nuisance, you can use water that is tepid, not too warm, and not too cold to wash your leaves off. In conjunction with this, you can also use a mild detergent or soap to clean it better out. For pests that can hinder the growth of your plant, you can go with insecticidal soap.
2. Watering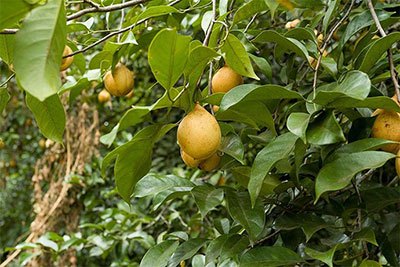 During milder seasons, such as spring, watering your plants can be done at least once a week. But as summer comes, curry plants won't tolerate the heat. Also, as it grows larger, you will also need to water it more often than you used to in the beginning, preferably twice a day.
Curry plants can be grown easily as long as you keep these things in mind. The plant needs just enough sun and warmth, and the basics of gardening must be applied as well, which makes this a perfect feat even for beginners.
This amazing herb offers a great variety in your dishes and in your garden too! I hope that this information benefits you well and encourages you to grow this amazing herb as an addition to your garden.
If you like this post, please leave a comment below so I will know. Happy gardening!