Tractors are an incredible asset to have on a farm, providing both power and versatility.
That said, one of the best investments you can make for your tractor is in a rear blade that allows you to tackle the toughest jobs with ease.
From removing snow and gravel to pushing dirt piles and smoothing out land, there's no denying that having a reliable attachments attached to your tractor can significantly improve its effectiveness.
In this blog post, we'll look at some of the top 5 picks tractor rear blades for everyone, from entry-level farmers all the way up to professionals who need heavy-duty equipment capable of getting through any job with ease.
Take away key points:
Tractor rear blades are versatile and can be used for tasks like grading driveways, leveling landscapes, and snow removal
They have adjustable blade angles and tilts, making them adaptable to different jobs
They are designed with heavy-duty construction to withstand tough conditions
What is a tractor rear blade?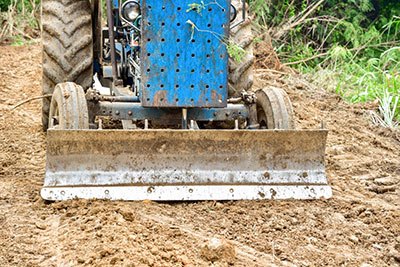 A tractor rear blade attachments are attached to the rear of a tractor and is used for general land leveling, snow removal, grading, and earthmoving tasks.
It usually consists of a straight blade that is mounted on a frame and can be adjusted to various angles for different types of work.
The rear blade is also commonly used for snow removal and is a staple tool in many farming and landscaping operations.
Factors to consider when buying a tractor rear blade
When buying a tractor rear blade, there are several factors to consider to ensure you get the right implement for your specific needs.
Here are some important factors to consider:
Blade size and weight: The size and weight of the blade should be compatible with the horsepower of your tractor. The larger and heavier the blade, the more power you will need to operate it.
Blade angle adjustability: Consider whether the blade can be adjusted to different angles for different functions such as cutting, grading, pulling or leveling.
Blade material: The material of the blade needs to be durable and strong enough to withstand wear and tear. Blades are usually made of steel or hardened steel.
Blade height: The height of the blade should be adjustable to accommodate different ground conditions.
Hitch compatibility: Ensure that the tractor rear blade is compatible with the hitch on your tractor.
Cutting edge: Look out for blade models with replaceable or reversible cutting edges. This will save you money on blade maintenance in the long run.
Extra features: Some models come with extra features such as hydraulic angle controls and hydraulic adjustments, blade tilt controls, blade offset controls and swivel capabilities. Consider these extra features, as they can enhance the performance of the blade and make it easier to handle.
Applications and uses of tractor rear blades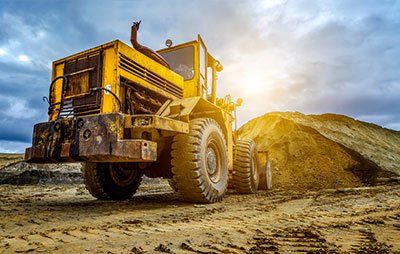 – Landscaping: A tractor rear blade attachment is commonly used for landscaping tasks such as leveling lawns, grading driveways, pulling and filling in potholes.
– Agriculture: Tractor rear blade attachment is a staple tool in farming operations. They are used for tasks such as preparing seedbeds, leveling fields, and grading roads in and out of fields.
– Snow removal: Tractor rear blades are often used for snow removal tasks, both in residential and commercial areas. By tilting the blade to an angle, snow can be pushed to the side or off the property.
– Construction: Rear blades are commonly used in various construction projects such as roadwork, building foundations, and grading building sites.
– Land clearing: Tractor rear blades are a useful tool in clearing land, as they can be used for removing large rocks and debris from a property.
– Terracing: Tractor rear blades are also used for creating terraces on hillsides to control soil erosion.
Top 5 best tractor rear blades
MotoAlliance Impact Implements Rear Grading Blade – With its robust steel frame and reversible cutting edge, the attachment is an excellent choice for those seeking a high-quality tractor rear blade.
Black Boar ATV/UTV Scrape Blade Implement – The Black Boar ATV/UTV Scrape Blade Implement is a reliable and versatile tool for leveling dirt and gravel surfaces. With its adjustable blade and easy-to-attach design, this implement is an excellent addition to anyone seeking a tool to improve the overall finish of their property.
Kolpin Rear Blade – The Kolpin rear blade is a versatile and durable implement that can efficiently handle leveling and grading tasks. However, it's crucial to keep in mind that additional equipment is necessary and that it lacks optional features like three positions with hydraulic adjustments or blade tilt functions, which some users might find more appealing for pulling tasks.
Brinley Sleeve Hitch Tow Behind Rear Blade – The Brinley blade features multiple angle adjustments, heavy-duty construction, and compatibility with different tractor models, making it a reliable choice for homeowners and professionals alike.
King Kutter Professional Rear Blade – With special features such as adjustable angling, tilt and blade offset options, and a specially formed moldboard, it's a great choice for precision leveling and grading. However, it's a bit difficult to install.
The MotoAlliance Impact Implements CAT-0 Rear Grading Blade is our number one choice when it comes to the best rear blades! If you are searching for a blade that can cover a large area properly, you have found it!
The 52″ width blade's 8 gauge steel frame and 10 gauge main frame tube assure long-term strength and durability. Furthermore, the reversible and changeable cutting edge simplifies and reduces the expense of maintenance and upkeep.
For compatibility, the implementation requires a CAT-0 system (not provided) to be installed on the machine. The integrated 3-Point CAT-0 fast mount makes tractor connections simple and accurate. This implementation, however, requires assembly, which may take some extra time and effort.
However, some of the users have complained about the flexibility and endurance of tines. Depending on the type of job, you will have to be careful not to surpass the limits this blade can endure.
Overall, the MotoAlliance Impact Implements CAT-0 Rear Grading Blade is a high-quality and efficient implement capable of performing a wide range of grading and leveling jobs.
Pros
Heavy-duty 8 gauge steel frame
Reversible and replaceable cutting edge
Integrated 3-Point CAT-0 Fast Mount for easy compatibility
Cons
Requires assembly
Tines lack flexibility and endurance.
The Black Boar Implement is a must-have for those seeking a reliable tool for smoothing out dirt or gravel surfaces. Compatible with the chisel plow implement, it can be attached with ease behind the implement to improve the overall finish.
The adjustable blade can be set to angled left or right direction 0, 7.5, or 15 degrees, providing greater flexibility in use. This allows the angle blade to be used in lighter-duty or medium-duty tasks.
Attaching the blade to the Black Boar is effortless thanks to its parallel linkage design. This design guarantees that the blade maintains its angle when lowered, resulting in more precise grading outcomes.
Additionally, the lightweight design makes it easy for one person to install and minimizes interference when maneuvering.
Overall, the Black Boar scrape rear blade is an excellent addition to every farmer's collection. It can be used for daily maintenance tasks, but it's still not afraid to conduct heavy-duty operations.
For the price and quality build, this is an excellent pick!
Pros
The adjustable blade can be set to angled left or right for a flexible, tight fit
The lightweight design allows for easy one-person installation.
Parallel linkage design
Cons
Not compatible with all ATV/UTV models.
When it comes to activities involving leveling and grading, the Kolpin rear blade is a tool that is both flexible and strong.
You can easily modify the angle of the grader blade to meet your unique requirements, whether you're pushing, cutting, or leveling, thanks to its five-position angling system. The wear bar is both changeable and reversible, and it has a height of 13 inches on the blade, which guarantees its long life and durability.
With this type of adjustments, you can do the job in half the time than you have planned!
Users are able to save time and effort owing to the device's user-friendly one-pin mounting method, which makes the installation process simple. It is necessary to point out, however, that in order to use this tool, you will need either the Kolpin 3-point hitch or the 48″ Accessory Tool Bar, both of which are available for purchase separately.
In general, the Kolpin rear blade is an excellent option for anybody looking for a tool that can do leveling and grading duties in an effective and long-lasting manner.
Pros
Multiple angles
Minimal maintenance
Reversible and changeable wear bar
User-friendly one-pin mounting method
Cons
A Kolpin 3-point hitch or 48″ accessory tool bar is required.
Next up is the Brinly sleeve hitch tow-behind rear blade! This affordable model is a favorite of many farmers and construction workers thanks to it's numerous benefits and adjustability features!
The Brinly Sleeve Hitch Tow Behind Rear Blade is a flexible and long-lasting tool that can be used for a variety of landscaping and gardening chores throughout the year.
Its heavy-duty carbon steel structure, center-mounted C-channel steel frame, and variable angle adjustments make it an excellent choice for moving materials with minimal effort, grading or backfilling jobs, and snow removal throughout the winter season.
While a sleeve hitch is required, the blade may simply be mounted to any sleeve hitch on your tractor for added stability and strength.
It is also UTV/ATV compatible when utilizing the Brinly One-Point Lift, making it a multipurpose tool.
Furthermore, the advice of many users is to equip your tractor with tire chains when using this implement. It will offer more traction and better stability!
Overall, the Brinly Sleeve Hitch Tow Behind Rear Blade is a dependable option for leveling dirt, sand, and moving gravel or mulch.
Pros
Heavy-duty carbon steel construction
Variable angle adjustments
Minimal maintenance
Compatible with UTV/ATV and sleeve hitch
Cons
A sleeve hitch is required for mounting.
Tire chains are recommended for added stability.
Lastly, we have the King Kutter blade, one of the best quick hitch-compatible blades!
The King Kutter Rear Blade is a high-performance, professional-grade implement that offers good dependability and remarkable performance on even the most difficult chores, such as working in the mud, maintaining roads, and removing snow.
It is one of the best rear blades available on the market today. The blade may be tilted to the right or left, have an offset applied, and has a specially shaped moldboard that allows for precise leveling and grading. The angle blade has 7 forward angle settings and 5 reverse angle settings.
In addition, the cutting edge of the blade is made of heat-treated high-carbon steel, and it can be reversed and replaced if necessary. Both of these aspects contribute to the blade's increased lifetime and endurance.
Users will appreciate the improved simplicity that is quick hitch compatible and the strengthened back bracing contributes further strength and performance.
When taken as a whole, the King Kutter Rear Blade is an outstanding option for both commercial and domestic users that place a premium on durability, strength, and adaptability.
Pros
Heat-treated high-carbon steel cutting edge
Great for light work and heavy-duty tasks
7 forward & 5 reverse angle blade settings
Compatible with a fast hitch mounting system
Cons
A fast hitch is required for mounting.
Some users reported difficulty in the installation process.
FAQs
Are tractor blades reverse thread?
No, not all tractor rear blades feature reverse threads.
What size is the rear blade for tractor?
The size of a rear blade on a tractor can vary depending on the specific model and manufacturer manual. Rear blades can range in size from around 4 feet to over 10 feet in width.
How to use a rear blade on a tractor?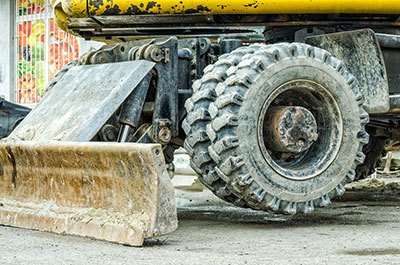 To use a rear blade on a tractor, attach it to the three-point hitch system, adjust the blade angle, lower the blade to the ground, move forward or backward, adjust the blade angle as necessary, and repeat as needed.
How do you use a rear tractor blade to grade and level a gravel driveway?
To grade and level a gravel driveway using a rear tractor blade, attach the blade to the tractor's three-point hitch and adjust it to a few inches above the driveway.
Slowly drive forward while lowering the blade, repeating the process until the whole driveway is leveled.
Adjust the blade angle to ensure even distribution, rake out any clumps, and drive back and forth with the tractor tires to pack down the gravel.
How do you adjust the back blade on a tractor?
To adjust the back blade on a tractor, pull the index pin while the blade rotates to achieve the desired position, then adjust the blade angle or tilt as needed using the blade's adjustment controls.
Final words
From the smallest residential property to the greatest of commercial land applications, a tractor rear blade offers the perfect solution for all of your leveling, grading, and earthmoving needs. 
Investing in one of these handy implements is definitely worth the money and will be a valued asset for years to come.