You need various implements to accomplish different agricultural works and prepare your soil for harvest and similar operations. You must be wondering: Do you need the ATV cultipacker & what is its purpose?
We will explain its design, purpose, and all functions in our comprehensive guide. We will also review the most popular models on the market so that you can make an informed decision.
But first, let's dive into the topic of the best ATV cultipacker.
Take away key points:
Cultipackers are not obligatory, but they help you improve and prepare soils for germination
The tools are built to last and come in various sizes, weights, and compositions
Read our reviewed models for more details
Best ATV cultipackers to plant food plots: All you need to know
Read below to learn all crucial information regarding the ATV cultipackers and their main purpose. Then, you'll easily find the best solution to your tractor needs.
What is an ATV cultipacker?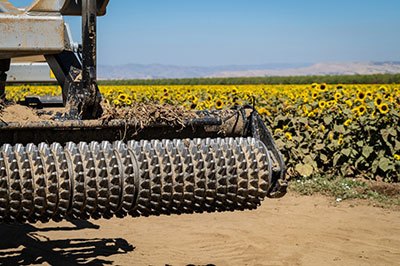 An ATV cultipacker is a piece of agricultural equipment that attaches to an all-terrain vehicle (ATV). You can use it for crushing dirt clods, removing air pockets, and pressing down small stones. This helps to form a smooth, firm seedbed in preparation for planting.
The ATV cultipacker has cleats or treads that penetrate the soil, ensuring it is properly tamped down.
How does the ATV cultipacker work?
It can be used to break up dirt clods or pack down loose or freshly tilled earth, creating a stabilizing effect on the soil to prevent erosion and promote better seed germination. The cultipacker also removes air pockets and compacts the soil, which helps retain moisture and improves drainage.
Different brands offer different features. For example, some cultipackers feature knobs to crush and pulverize soil clods, while others have adjustable depth settings for greater control over how much soil is packed down.
Is Packer MAXX a good cultipacker?
Yes, Packer MAXX is a good implementation. The tool is durable and heavy-duty for more robust tasks and will last longer. The Packer MAXX will also improve the quality of the ground and seed types.
Do you need the ATV cultipacker for your agricultural needs?
No, the cultipacker is not mandatory for your agricultural needs. Depending on the size of your land and the type of crops you are growing, you may be able to get away with using other types of equipment, such as a disk harrow or a roller. But, for more robust operations, this tool is an ideal solution for your needs.
What are the advantages and disadvantages of the ATV cultipacker?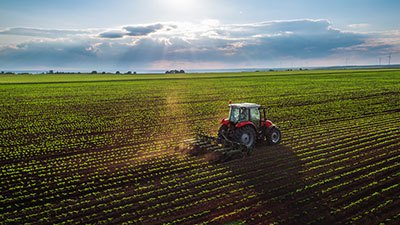 The cultipacker offers different advantages, such as:
– Better germination rates
– Improved soil contact
– Easy transport.
Disadvantages include:
– Use for a few times before the need for a replacement
– Hard to maneuver in tight spaces due to its size and weight.
The best cultipacker 2023 for your needs: Best reviews
We have selected the best ATV cultipackers to help you with the final decision. Read the reviews below.
$$$$ – Oakwind Mfg. LLC Model CP-4 3-Pt. Cultipacker – Best for food plots, healing loose soil, and preparing the ground for a better seed bed and other operations. Duranel and reliable for more robust applications. But, too expensive.
$$$$ – Oakwind Mfg. LLC Model CP-4PT Pull Type Cultipacker – Better than a drag harrow or a chain link fence, as it increases the crop density. Supporting the soil, seed, and ground to fill with water and ensure more cultivation. Still, it's too pricey for some customers.
$$$ – Black Boar ATV/UTV Cultipacker Implement – Black Boar Implement Lift is an ideal cultipacker implement for its overall performance and attaching angle. You can maneuver the product to fit your needs. The quality is worth the money. Yet, you may have hardware issues.
$$$$ – Farm Star Equipment Flip-Over CultiPacker – Most valuable, thanks to its reliable design and multifunctional wheels to meet all working standards. Only one person can operate it easily. However, you need more money for the final checkout.
Brand: Oakwind Mfg. LLC
Weight: 320 pounds
Material: cast iron
Operation mode: manual
Best for: minimalist design
Why should you opt for the Oakwind cultipacker? First, the implement is valuable due to its superior range of soil contact, creating a stabilizing effect once you use it to prevent erosion. Thus, you can successfully prepare your soil for many other different types of tractor operations.
Thanks to its cast iron wheels, the cultipacker is an ideal tractor implement. It uses a 50-inch wide construction, maneuvering a superior range of loose soil, creating perfect ground for food plots. The cast iron wheels will not destroy the freshly tilled earth, and the lowered lightweight design only forces seeds and packs down loose soil into the seed bed for better water and nutrient absorption.
The use of the cultipacker is pretty easy. The implement is designed for tractors between 20 and 40 horsepower, with a 3-point hitch, category 1. Most people find it reliable as it minimizes interference for better germination and eliminates stubborn dirt clods to increase the quality of the soil and seeds you're working on.
Due to its versatility, you can also use the tractor implement for firming soil and small seeds, so it's an excellent option for small grasses and seeds. You can quickly connect the implement to your hitch and pull it for the advanced food plot.
As the food plot equipment uses durable and reliable materials, you can rest assured nothing can damage it so soon. Likewise, the external and working conditions cannot break or harm your implementation.
Pros
high-quality
durable
easy to attach
Brand: Oakwind Mfg. LLC
Weight: 300 pounds
Material: cast iron
Operation mode: manual
Best for: design
Another Oakwind cultipacker model is a revolutionary tractor implement you need for your soil and better seed. The weight is slightly lower than the previous model. It offers a lightweight composition for better soil contact and a seed-bed for your spring preparation.
The cultipacker is an ideal implementation for all, an easy link to all 16 HP tractors and 250cc ATVs and UTVs. Thus, the attachment is a versatile model, and you can lift, pull or drag it to match your needs. You can quickly install and lift the implementation if you have the category one 3-point hitch. Transport is also possible for its flip-over design.
Of course, this is not your only option, but it might be the best, as the cultipacker offers a manual form of road transport. Thus, you can lift, pull, and drag it easily. It's easily maneuverable, and you can easily install it on your tractors or other AG machines.
Due to its link and design, the cultipacker forces seeds into the seed beds, allowing them to absorb nutrients and water necessary for spring operations. It also prevents dirt and other persistent pests from damaging the soil, offering better protection of the ground for small seed and grass types.
Note that it has a higher price, and many customers are complaining about it. However, the cultipacker offers a supreme range of motion without the need to move pins or manually drop the hitch.
Pros
for spring
easy to install and use
durable
Brand: Black Boar
Weight: 36 pounds
Material: steel
Operation mode: manual
Best for: downward pressure
The Black Boar cultipacker is a perfect soil and seed implementation, offering advanced downward pressure. Made of durable steel, the Black Boar implement lift offers enough weight to pressure the seed into the ground, and you can rest assured it will fill the beds for better growth and cultivation.
In addition, the Black Boar cultipacker is a versatile implementation. It serves as a drag harrow but is more advanced for its operations. You can also use it to break up clods, force seed into the bed, pack down loose soil, and perform similar operations. In addition, the seed will better absorb the necessary water and other nutrients for better growth.
You can also lift, till, pull, and transport the Black Boar pack due to its parallel linkage design. Thus, the attachment easily fits a 3-point hitch, keeping the proper implementation angle to fill the necessary operations and lower the implement for better maneuverability.
The Black Boar implement also offers a minimalist construction to reduce interference when using it. The range of motion is also wider, and you don't need to manually till, drop, or lift the hitch.
The implementation is also a perfect choice for your cultivating needs, as it offers a durable and reliable design. Thus, you can use the attachment regardless of the weather and working conditions.
The purchase is also valuable for its affordable price. You don't need too much money, and this is undoubtedly one of the best models available.
Pros
easy to use and maneuver
durable
stable
Brand: Farm Star Equipment
Weight: 315 pounds
Material: cast iron
Operation mode: manual
Best for: durable construction
We're closing the reviewed part with the Farm Star implementation. This tractor attachment is an amazing implementation for your needs due to its multifunctional construction.
The Farm Star attachment fits most 18 HP tractors and similar machines, making it ideal for a multipurpose purchase. It will quickly pressure the seed into the ground, and the wheels will adjust to all working conditions and ground types.
The Farm Star product uses cast iron wheels and overall construction to resist all external impacts, pressure, and forces. So, it's an ideal tool to purchase and use for multiple operating standards, without any doubt.
The tool is also valuable for the pressure it puts on soil and seed, ensuring better germination. Thus, it's more advanced than the regular drag harrows and similar attachments.
Thanks to its wheels, you can easily use it for regular transport and even work on different areas and lands. The wheels are also ideal for smaller gardens and different grass types. So only one person is enough to operate the attachment efficiently. There's no need for more people to do so, as some attachments require more hands.
You can easily attach it to the 3-point hitch to till, lift, drag, or uninstall it once you finish the seeding job. You will adjust and maneuver it easily, and the implementation will be ideal for more robust uses.
The price might be the only downside, as it costs more than the previous model, but the quality matches the cost.
Selecting the best ATV cultipacker: A must-read buyer's guide
Follow these factors to choose the best solution for your needs:
1. Size
The models come in various sizes and weights, so know the vehicle's size to handle the job you need to finish.
Also, ensure you know the size of your area for the best operations, and avoid tight spaces if your tools are wider.
2. Material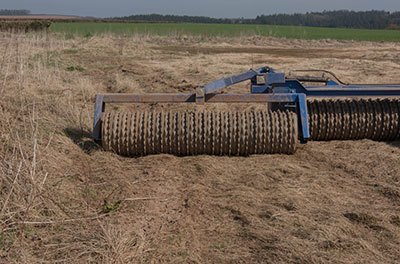 Many cultipackers come with cast iron wheels, increasing their strength and durability.
However, many come with steel and other composite materials to increase the overall construction. So, choose the best materials for your needs.
3. Extra features
Choose models with additional benefits: adjustable depth settings, speed settings, and similar benefits to ensure the best working standards. For example, you can adjust how deep, fast, or slow you will get the job done.
4. Price
The last factor to consider is pricing, as you want premium-quality tools to finish the jobs quickly. So, look for reliable and strong models first, and then check for price tags.
FAQs
How do you make an ATV cultipacker?
Follow the steps below:
– Cut the culvert pipe into two pieces of equal length
– Drill holes in each piece of the culvert pipe
– Join the pieces with screws or bolts
– Fill the inside part with concrete
– Let it dry overnight
– Connect handles to either side of the culvert pipe to pull it beside your tractor or another machine
Do you use an ATV cultipacker before or after seeding?
You should use it before seeding to press the seed into the soil and remove air pockets. You can improve the germination rate.
So, what's the best ATV cultipacker?
The best ATV cultipacker is the Oakwind Mfg. LLC Model CP-4 3-Pt. Cultipacker. The tool is durable, reliable, and strong for more robust use. In addition, it comes with an adjustable design to control the work done. Although it is pricey, the quality matches the price point.
Oakwind Mfg. LLC - Model CP-4 3-Pt. Cultipacker*
50" wide cultipacker. 22 cast iron packer wheels (9 1/2" dia. X 2 1/4" wide)
Designed for tractors with cat. -1 3-pt. Hitch 20 to 40 hp
Cat. -1 quick hitch compatable
Ideal for firming soil for seeding small seed and grasses
Made in the usa truck ship
Conclusion
Hopefully, you better understand the value of the cultipackers and can choose wisely after all reviewed tools. However, no matter what model you choose, you cannot go wrong with the best ATV cultipacker: their value is impeccable.