When operating with more significant amounts of water on your farms, the tractor PTO pumps will be an excellent choice for your needs.
Tractor PTO pumps are perfect for cost-effective & high-pressure performance. Still, they offer high-performance sprinklers and an overall irrigation system.
So, how to select the best tractor water pump? Stay with us & find all the exciting facts below.
Best Compact Tractor Water Pump 2022: A Complete Overview
$$$ – HYPRO 7560C Cast Iron 8 Roller Pump – 13 pounds.
Best design with a solid and reliable frame for more water pressure and flow. Ideal for a broader range of uses. Still too pricey.
$ – JEENDA Water Pump – 2.02 pounds.
The lightest and most efficient pump with the best protective features to keep the engine safe. Optimal for prolonged use & maximum durability.
$ – Complete Tractor 1106-6204 Water Pump – 19.18 pounds.
Best shaft and irrigation system for remarkable performance and a long-lasting lifespan. However, specific quality issues.
$$ – Complete Tractor 1406-6201 New Water Pump – 15.6 pounds.
Best materials with an advanced resistance feature for different jobs and prolonged life. Ideal for reducing the loss of power transmission. But, minor design flaws.
$$$$ – POWER PRODUCTS Sigma Tractor-Driven Operated 3PT Hitch PTO-Powered Water Pump – 300 pounds.
Best diversity and multiple functions due to heavy-duty construction and extreme power. Suitable for a range of heavy-duty tasks and more robust uses. Yet, too expensive.
Read more —
The Best Frost-Free Hydrant Of 2022 Reviewed
#1. HYPRO 7560C Cast Iron 8 Roller Pump – Best designed pump
Brand: HYPRO
Item dimensions: 9.49 x 7.64 x 7.28 inches
Vehicle type: tractor
Best for: robust inlet and outlet 
Our best tractor PTO water pump will wow you as it offers an improved design.
As you will notice, the tractor PTO water pump consists of cast iron. Therefore, the PTO water pump has limitless applications.
In addition to its materials, the PTO pump will be durable and sturdy enough for extended use.
But, once mounted adequately, the PTO pump will be compatible with various insects, pests, brush, and weed control chemicals.
So, it will offer maximum versatility for different operations.
However, the PTO pump is also a great choice for its maximum flow and pressure specifications.
Thus, it offers 7560C/7700C (between 100 and 300 PSI) for continuous and intermittent operations.
Moreover, the PTO pump offers a maximum flow rate, 7560C/7700C, at 540, 800, or 1000 rpm. So, it shows an outstanding high-pressure performance.
Hence, the water pump is an excellent choice if you have a tractor to utilize as the primary power source.
It's capable of massive gallons per minute output with advanced operations.
As the water pump is versatile for various jobs, you can use the equipment for crop spraying, turf applications, washing down, and other tasks and assignments.
Pros
reliable
easy to set and use
PTO speed
#2. JEENDA Water Pump – Most efficient & effective pump
Brand: JEENDA
Item dimensions: 7.6 x 4.8 x 4.6 inches
Vehicle type: tractor
Best for: keeping the engine optimal
This is the lightest irrigation water pump on the market.
Due to its lightweight design and overall performance, the water pump will be ideal for various Kubota tractors.
Some of the tractors the PTO-powered pump fits are F3680, KX71-3, KX71H, KX91-2, KX91-2S, B3200HSD, B3300SU, B2910HSD, B7820HSD, B3030HSD, and B3030HSDC tractors.
Still, my advice is to check all the specifications and other required details to avoid complications.
Thanks to the durable, reliable, and solid structure, the PTO-powered pump will be ideal for numerous operations, efficient and effective for various farming tasks.
So, you can use the Kubota PTO pump for crop spraying, various sprinklers, wash down, and other farm applications.
In addition, the irrigation pump will keep your engine cool and optimal while performing to prevent potential risks and damage.
So, it's well-designed to preserve the inner working conditions, parts, and construction and keep your machine in good condition.
Due to the PTO speed, power source, and maximum flow rate, the tractor water pump is a great choice to utilize your machine and use reliable equipment for massive water tanks, gardens, lawns, and other fields and areas.
Pros
quick setup
outlet and inlet system
durable and sturdy
#3. Complete Tractor 1106-6204 Water Pump – The best performance
Brand: Complete Tractor
Item dimensions: 11.9 x 6.9 x 7.6 inches
Vehicle type: tractor
Best for: irrigation and shaft system 
The following PTO pump is ideal for your New Holland and Ford tractors, as the tractor water pump works well as a replacement part for these machines.
Thus, you will find the X-F87800115, X-S.65016, X-A-87800115, E6NN8501DB, E6NN8501DC, EC0N8501ADS, 87800115, and E6NN8501DA models.
Still, I recommend you check the precise sizes of the parts and ensure that once attached and installed, the tractor water pump operates well, filling the tanks and keeping the farm work in an optimal range.
Of course, the tractor water pump includes a PTO shaft for quick and easy setup to begin irrigating in minutes.
So, the sprinkler irrigation will be higher, and you can use clear water to finish your tasks.
The pump will also astonish you due to its power source, speed, inlet, and outlet and meet all required benefits and standards for a good tractor water pump.
Naturally, as the irrigation pump operates directly from the tractor PTO shaft, it saves on maintenance costs and power transmission.
So, the tractor pump will be more valuable than regular pulley-belt drive pump systems.
So, what do you think? Is the tractor water pump capable enough?
Pros
sturdiness
speed
PTO shaft
irrigation
#4. Complete Tractor 1406-6201 New Water Pump – Best protection
Brand: Complete Tractor
Item dimensions: 15.1 x 8.3 x 7 inches
Vehicle type: tractor
Best for: resistance and high-quality materials
Here, we have the perfect tractor water pump for John Deere tractors.
As you can find, the OEM specifications make this model an ideal option for various John Deere machines.
Still, it would help if you checked the details and model requirements in advance to make sure the required replacement part fits your John Deere tractor model.
Otherwise, you will have issues installing and using the tractor water pump.
As the water tractor pump has a PTO shaft, it will prevent the loss of power transmission and save the maintenance cost.
Also, the John Deere tractor water pump irrigation will preserve the exact requirements the very pump does.
Hence, the tractor pump protects your engine from any kind of damage, making it optimal and capable of different jobs.
Due to the specific design, the tractor water pump is durable and sturdy for an extended period, making it resistant and withstanding various factors, conditions, impacts, and forces.
In addition, the tractor water pump is easy to set up and install, and it will begin the irrigation in minutes for the best pressure performance and best results.
Hence, the tractor water pump is versatile for numerous tasks.
Pros
outlet system
shaft
irrigation
#5. POWER PRODUCTS Sigma Tractor-Driven Operated 3PT Hitch PTO-Powered Water Pump – Best heavy-duty construction
Brand: POWER PRODUCTS
Item dimensions: 4 x 4 inches (inlet and outlet)
Vehicle type: tractor
Best for: versatility and multi-functions
And last but not least is the supreme POWER PRODUCTS water pump, ideal for all heavy-duty and light tasks.
Experts agree this is the ultimate water pump as it has the optimal speed of 3600 rpm.
Thus, the model will be solid and powerful enough to endure all forces and impacts, work under pressure, and keep your engine optimal.
You'll also love it due to its inlet and outlet size of 4 inches, so it will also help you achieve better results and make the operations smoother.
So, you won't have any issues with the performance.
The water pump is also valuable due to its superior water flow rate of 80 cubic meters per hour. So, the model is ideal for quick jobs, heavy-duty operations, and larger areas and fields.
As it has a PTO shaft, this model also reduces the loss of power transmission and provides instant irrigation, providing premium-quality work under higher pressure.
But, to operate and perform well, you need 540 rpm of the PTO input speed.
However, once mounted at the back of your machine, the well-designed water pump will cover a wide range of specific running and effectiveness for less time.
Pros
easy to mount
durable
sturdy
Selecting the Best Compact Tractor PTO Water Pumps: Buyers' Guide
Although finding the best PTO water pumps might seem effortless, it might be pretty challenging.
So, explore the guide & see all the exciting facts about the best PTO water pumps offer. Let's begin!
Main advantages of the PTO water pumps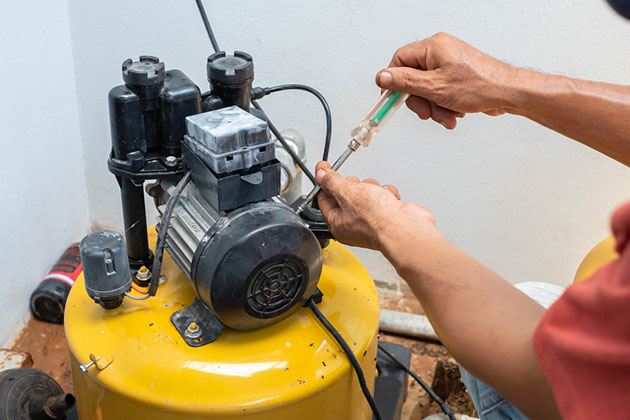 Without unnecessary complications, you can pump water on demand with smaller engines or dedicated trailer-mounted water pump engines.
Then, you can use the PTO pumps and your reliable diesel engine to begin the operation.
In addition, you can easily connect the PTO water pumps to your tractor's backs and use them in all difficult-to-access areas.
The PTO water pumps will begin their operations when you engage the standardized 540 rpm PTO shaft.
However, changing the motor rpm and PTO speed can adjust the flow rate and pressure discharge.
So, the PTO water pumps are ideal for temporary irrigation and large water transfers as well.
However, the PTO water pumps are also ideal for Army, SES, rural fire brigades, and other emergency service organizations who must pump water faster, move it, and deepen the equipment.
The simple yet practical design the PTO pumps offers is always an ideal solution and instant help.
Different types of PTO pumps
If you search for the best PTO-powered pumps, you will find the two series of PTO pumps, including:
high-pressure series
transfer series
The high-pressure PTO pumps have higher discharge heads, up to 82 mm.
Thus, the pumps are ideal for operations requiring fast water moving to longer distances or for different applications, including spay irrigation that requires high pressure at the nozzle.
So, these pumps are most suitable as firefighter pumps, where you can start your tractor, and the pumps will be ready to deploy.
They are quick to set up and quickly relocate. So, they will cover a range of tasks.
The transfer series refer to PTO pumps suitable for bulk water moving.
So, you will need more water between creeks, tanks, dams, etc. The pumps have massive discharge heads between 15 and 34m.
Also, the pumps include higher suction lift and flow.
Their main construction comprises heavy-duty cat steel diffuses and impellers, making them tolerant and robust to endure brackish and dirty water.
Main features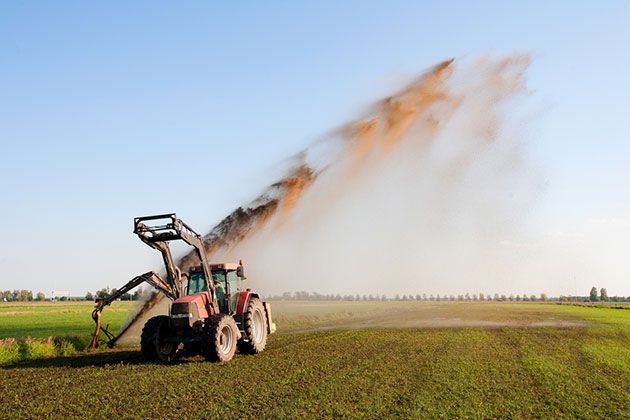 Each pump category has a heavy-duty gearbox.
The gearbox is a speed multiplier, specific as it increases your tractor PTO input of 540 rpm of speed to the optimal speed of 3600 rpm.
And thanks to the heavy-duty steel frame, the pumps will be robust in the package and easy to relocate.
Also, each pump has a three-point linkage arm and a PTO shaft with a slip yoke to help you connect them effortlessly to different tractor configurations and sizes.
Besides, the pumps feature mechanical seal shafts, pump liners, and heavy-duty impellers, enhancing maximum durability and sturdiness for a longer lifespan.
Compatibility and category configurations
Each of the PTO pumps has a standardized three-point linkage for the Category 1 tractors with a PTO of 540 rpm.
Thus, you must explore and find reliable PTO-powered units for your specific tractor category in the range between 12 and 125 HP.
So, search for the configurations in the instruction and your vehicle instructions as well.
Frequently Asked Questions
What is a PTO pump?
A power take-off pump or the PTO pump is a tractor implement used with different farming machines and tractors with 540 rpm to convert the rotary power into hydraulic power.
Which brand of the water pump is best?
The best brand for the water pump is definitely the HYPRO manufacturer.
Their pumps are PTO-powered for various operations, offer excellent performance, and are sturdy and durable for a longer lifespan.
In addition, you can find the correct category for your tractor and pump and match the two units that offer effortless jobs.
What does a water pump do on a tractor?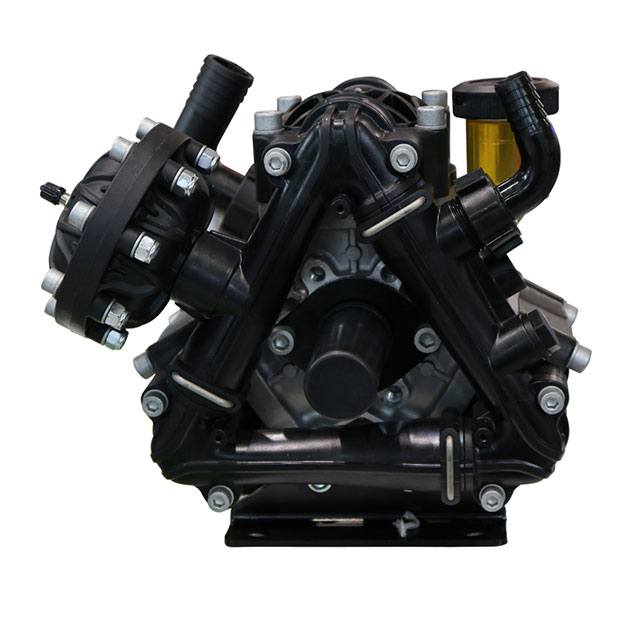 A water pump pushes the coolant from the radiator into the motor, the coolant system, and back to the radiator.
Later, the heat the coolant picked up from the engine transfers to the air at the radiator.
How does the PTO pump work?
The pressure side of the water pump directs and transfers the coolant into the radiator, while the suction side returns it to the engine.
The coolant's direction flows in and out of the pump and also determines the engine's temperature rating and thermostat location.
And, the best tractor pump is…?
The best water pump is the HYPRO 7560C Cast Iron 8 Roller Pump.
The pump is ideal for its PTO-powered system, with maximum speed, pressure, and flow rate.
Also, you will love it as the pump includes durable and sturdy construction so that it will be ideal for a longer lifespan, heavy-duty tasks, and excellent performance.
So, you can pump water instantly.
In addition, the PTO-powered pump is versatile due to its particular design and quality features so that you can apply it for limitless operations, and it will show incredible strength and outstanding maneuverability.
Finally, the pump might include a higher price, but it's worth every penny since the quality matches the performing actions.
Conclusion
I think we covered; crucial factors regarding the best PTO water pump. So, you can check the reviews and find the most suitable one for your needs.
Make sure you search for all critical features and advantages the best tractor water pump offer and inspect all tips to find the most reliable models.
Once you finish your search, let me know about your final choice. Enjoy the search!