Tractor sprayers are valuable tools and attachments in both agriculture and horticulture.
The sprayers are practical and efficient enough to save your time and spread insecticides, fungicides, herbicides, pesticides, and other components faster.
In addition, their applications vary from crop fields and pastures to acre-plus lawns to athletic fields and even golf courses.
So, below, you can find the best tractor sprayer for your soil needs without any further delay!
And how to choose the best one? Stay tuned.
Best 3-point sprayer for tractor 2022: A final overview
$$$ – NorthStar Tow-Behind Trailer Boom Broadcast and Spot Sprayer – 60 pounds.
Best efficiency and design due to flexible and versatile components. Suitable for all chemical and non-chemical applications. But, minor valve issues.
$$ – Precision Products TCS25 Spot Sprayer – 21 pounds.
Best system technology due to versatility and different applications. Advanced performance due to rugged design. However, specific tank and pump issues.
$$$ – Ironton Tow-Behind Trailer Broadcast and Spot Sprayer – 50 pounds.
Best quality and advanced spraying conditions, thanks to higher chemical resistance. Ideal for more robust spraying. Still, issues with the pump.
$$$$ – Agri-Fab 45-0292 15 Gallon Tow Sprayer – 37 pounds.
Most adjustable due to universal hitch and brands. Most effective and efficient for different spraying tasks. Yet, poor design.
$$$$ – HOMESTEAD SNO-11-025D-HS 25 Gallon Prime Trailer Broadcast Sprayer – 56.9 pounds.
Best bump system, suitable for different lawn types and various tractor brands. Nonetheless, quality issues.
Read more —
What Is the Best Tow Behind Spreader for a Tractor (Top 6 Must-see Picks)
#1. NorthStar Tow-Behind Trailer Boom Broadcast and Spot Sprayer – Best compact design
Brand: NorthStar 
Item dimensions: 48 x 42 x 25 inches
Tank capacity: 21 gallons
Power source: battery 
Best for: maximum nozzles efficiency 
What's so unique about the best 3-point sprayer?
Firstly, the three-point sprayer has a specific design and system technology providing effective spraying, enhancing solid and sturdy performance.
Thus, you can fill various chemicals inside, and the spray gun will finish the job instantly.
Thanks to the robust construction, the 3-point hitch-mounted sprayer offers uncomplicated usage.
Furthermore, as the sprayer uses 12V 2.2 GPM open flow, it also provides faster priming and ensures a longer lifespan. Thus, the flow rate is a maximum of 70 PSI.
Of course, the 3-point hitch sprayer has a 100% duty rating, so it ensures superior performance and ease of use, so you can moderate the pressure control and use it for spot spraying and other spraying applications.
Due to its versatility, Honeywell Micro Switch system, Viton valves, and Santoprene diaphragm, the 3-point hitch sprayer has long-term durability and supreme reliability.
In addition, the sprayer contains a higher capacity proprietary tank with extra-thick walls.
So, it's compatible with clean water or a new chemical application and other uses. And, you can adjust it to your needs.
Still, the 3-point hitch sprayer has a boom pressure controlling system, so you don't have to get off your tractors.
And, you can use the adjustable nozzles for the liquid inside and make your spraying process more convenient.
Finally, you will get a reasonable warranty period for the 3-point hitch sprayer so that you can contact customer support for irregularities.
Pros
easy to use
durable
sturdy
#2. Precision Products TCS25 Spot Sprayer – The best performance
Brand: Precision Products 
Item dimensions: 31.5 x 15 x 21.25 inches
Tank capacity: 25 gallons
Power source: battery 
Best for: new system technology 
Why should you go for the Precision Products 3-point sprayer?
Thanks to its tank capacity, the 3-point sprayer is ideal for all applications. You will get all the chemicals out at the end of the day.
As you'll see, the sprayer has different systems, such as a drainage system, an agitation system, and another system for the best performance.
So, without the drainage, you won't be able to empty the sprayer.
And the agitation helps you mix the chemicals in the base thoroughly.
Hence, you can use the sprayer for different spraying applications, including spot sprayer, improved pressure control, chemical flush system. etc.
As it has a heavy plastic with a drain tag, you can mount the spray gun on the rear basket of your tractor or ATV.
The sprayer comes with a 12-inch hose and thumb-control spray wand. Yet you will find boom nozzles, plumbing lines, and other features necessary for effortless spraying.
Since the 3-point sprayer contains a durable and solid design, it will be the right sprayer for your tractor since you can control the flow rate and provide the pressure you need.
The maximum water pressure is 60 PSI, running 1.8 gallons per minute.
So, the 3-point sprayer will be potent and strong enough for heavy-duty tasks.
And as it has reliable construction, it offers a prolonged lifespan, and you can easily carry even more robust amounts of clean water, chemicals, or other ingredients.
Pros
sturdy
easy to use
affordable
durable
Cons
issues with tank and pump
#3. Ironton Tow-Behind Trailer Broadcast and Spot Sprayer – Best quality
Brand: Ironton 
Item dimensions: 40 x 21.5 x 21.5 inches
Tank capacity: 13 Gallons
Power source: battery 
Best for: chemical-resistant components 
A following 3-point sprayer is an excellent option for your tractor, as the unit contains a massive tank capacity with UV-resistant construction, and it's compatible with all pesticides.
Thus, the chemical flush will take all the chemicals out, leaving you with clean water and a clean inner part.
So, your spraying equipment will provide improved performance and more efficient results.
In addition, the sprayer offers gallon marks inside the tank to control the liquid quality and monitor the fluid levels effortlessly.
Thus, you'll be in charge of the quality of the ground, spraying, and other operations when spraying your soil.
Still, the sprayer tank has 7.5 inches of the opening part and a quick-empty bottom drain.
Thus, you can quickly empty tanks, the sprayer in general, and remove all the chemical components inside the unit.
Of course, the Ironton sprayer is confirmed for use with the Roundup agricultural herbicide to be the ideal equipment for your machines.
Due to its sturdy and durable design, the sprayer will last for an extended period, and you can use it on different ground types. In addition, the rear wheels have pneumatic tires for effortless towing.
Thanks to its 11-inch long hose, the unit is PVC with a braided synthetic cord for increased durability and reliability.
So, the spray will be ideal for versatile uses and more robust operations.
Nothing can damage it so soon. And, the warranty period will ensure its quality.
Pros
flow rate
tank magnitude
durable
sturdy
#4. Agri-Fab 45-0292 15 Gallon Tow Sprayer – Most practical and efficient
Brand: Agri-Fab
Item dimensions: 55 x 24 x 18 inches
Tank capacity: 15 gallons
Power source: battery 
Best for: universal hitch 
Next off, the Agri-Fab sprayer will wow you due to its maximum tank range.
As you can see, it uses less liquid compared with some other 3-point sprayers, yet it is equally effective and efficient.
Additionally, the Agri-Fab sprayer has an increased coverage point when extending the boom arms and other boom attachments.
Thus, it will spray larger surfaces and ground for less time and save your energy.
However, the sprayer still requires assembly, but only to some extent.
Yet, you will receive an instruction manual to connect all components and make your sprayer functional. Besides, it takes a few minutes to do so.
As the PTO sprayer has a universal hitch, it fits all tractor brands.
Yet, my advice is to check the item and the machine's numbers to find their compatibility. Otherwise, you may have an issue when attaching the two.
Moreover, the tank and the overall structure are durable and sturdy materials.
Therefore, the sprayer lasts longer and serves for more robust operations and spraying jobs. Yet, it will be the most effective for your spraying needs.
Thus, the tank has a chemical-resistant, rust, and UV-resistant design, and the structural components protect it from external forces, impacts, pressure, and other harm that might ruin it.
So, nothing can easily affect your work.
The spot sprayer also has a three-year warranty period, a limited one though, for replacement or full monetary refund if something goes wrong. But, we doubt so.
Pros
sturdy
durable
ease of use
#5. HOMESTEAD SNO-11-025D-HS 25 Gallon Prime Trailer Broadcast Sprayer – Best pump system
Brand: Homestead 
Item dimensions: 42 x 19 x 19 inches
Tank capacity: 25 gallons 
Power source: battery 
Best for: lawns 
Finally, the closing sprayer is an ideal unit for your tractor needs, as the sprayer has an excellent pump performance.
Thus, you will see the 2.2GPM Everflo on-demand diaphragm pump with 12V.
In addition, the lawn sprayer features two quick-attach deflector nozzles and the seven-foot swath broadcast boom.
Hence, you can control the boom pressure, boom attachments, and other features that improve the performance.
Of course, the sprayer has a spray gun going from mist to steady stream, which controls the pressure and the flow rate.
So, you can manage the stress and speed according to your needs and choose the most suitable one for your needs.
Still, you can also find the loo and hook hose organizing strap for more convenience and make your sprayer adjustable and flexible for your demands.
The adjustable boom brackets will only enhance and improve the boom height for flawless performance and more advanced operations.
Remember that the overall construction and the very tanks contain durable and solid materials.
Hence, they will last for a prolonged period and be robust for different operations and uses. So, nothing can damage them so quickly.
Thanks to the pneumatic rear wheels, the sprayer is ideal for different lawn types and sizes, and the hitch will make it suitable for ATVs and other tractor brands for more advanced uses.
Still, I advise you to examine the parts' numbers to find the matching units and avoid further complications. Otherwise, you could harm both units.
What you need to know about the best tractor 3-point sprayers: Buying guide
Although choosing the best 3-point sprayers seems straightforward, you must follow crucial features to select the right one.
So, find all the exciting info below.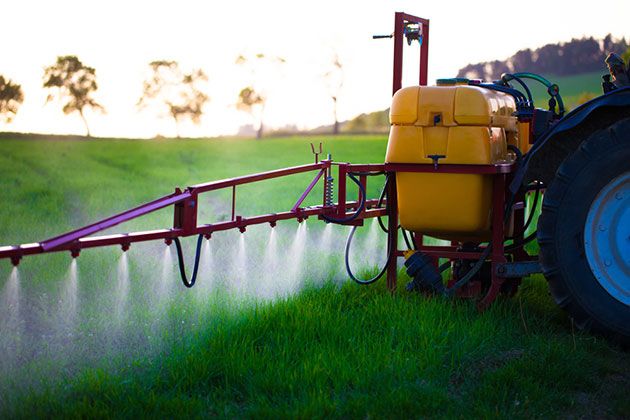 As you mount the sprayers at the tractors' rear ends, the tank weight and capacity are crucial to consider.
So, spraying up hills might be challenging if the distribution is skewed towards the tractor's back and low profile.
In addition, the tank should be algae-proof to prevent algae growth, robust and durable from lasting longer.
So, they should be sturdy and solid to use for more subsequent years.
And to prevent the algae growth, use solid-color sprayers.
2. Ease of installation and use
Choose only the sprayer that has quick setups and easy use.
You want to avoid the complicated installation sprayers that take too much time.
Also, 3-point hitches are different in size. So, get the sprayers with universal hitches to fit all tractor brands.
Regarding the use, if the sprayers don't meet your standards, make sure you exclude them from your search.
Nowadays, you can also find a remote switch to stop the sprayer if you finish for more convenient use.
And, and for a spot spray, you can consider hand wands, as they help you reach the smaller piece of land when needed.
3. Pressure control
It's crucial to examine this feature since your sprayers may release too much liquid at once and damage your plants.
But, if the liquid is too small and slow, it might not cover the plants.
So, control is critical for optimal work. And, boom, pressure control is also since you don't have to get off the tractor.
4. Boom attachments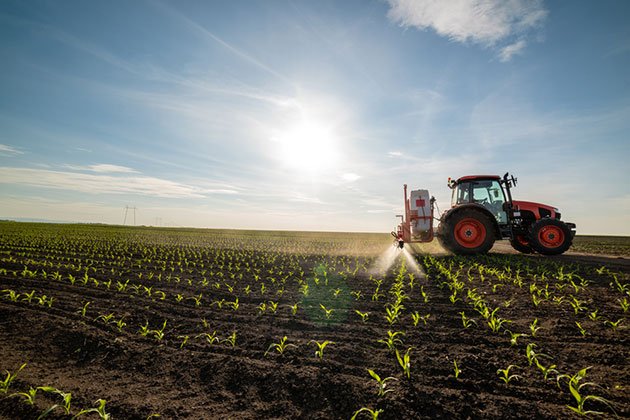 Boom attachments are essential as they include boom and boomless nozzles, steel booms, versatile and poly booms, etc.
All of these features vary in size and purpose.
So, check the booms to meet your hitch and the correct use. The boomless nozzles are ideal for broader coverage.
5. Agitation system
The system is new, and it mixes the chemical units and water in the tank. Still, it constantly returns the liquid to the tank's bottom.
It also eliminates all unwanted spraying outcomes.
6. Drainage system
The three-point sprayers are easier to empty with this system.
Still, using the three-point sprayers is more arduous, so it's a double-edged sword.
The liquid in the tanks must constantly be drained.
And if you mix two chemical components, a sump at the tank of your sprayer will allow removing all the liquid.
7. Chemical flush
To ensure plants' health, you sometimes need chemical units. So, you can ensure their health and growth through sprayers and harm them.
So, this factor helps you carry the chemicals out of your plumbing lines and booms. Thus, the sprayer line is clean and prepared for instant use when spraying a new chemical.
8. The pump
PTO sprayers have a roller pump that allows spraying various material types.
So, the components resist the harsher chemicals and keep the working conditions optimal.
Frequently Asked Questions
What is a tractor boom sprayer?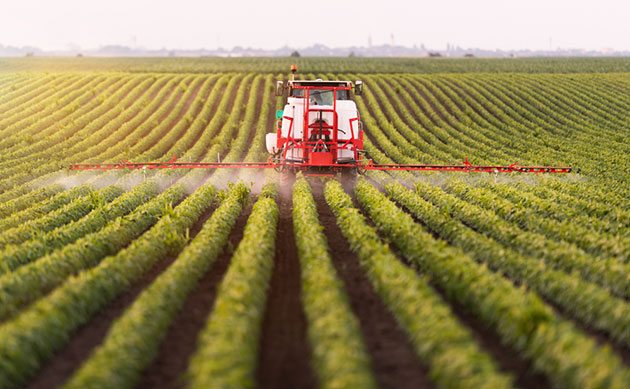 The boom sprayer is a tractor attachment ideal for applying herbicides in broad-scale farming.
It consists of a tank and nozzles spraying the herbicides through the tiny droplets and out to the target.
What is a PTO sprayer?
It's a type of sprayer that connects via the 3-point hitch and requires the PTO shaft to transmit the engine power into the mechanical strength of the sprayer.
It's a sprayer using the power take-off system.
What are the benefits of tractor sprayers?
3-point sprayers are valuable for agricultural and horticultural spraying applications.
They're ideal for golf courses, sports fields, farming fields, acre-plus lawns, or pastures.
What is a boom sprayer used for?
A boom sprayer is the most effective and suitable tool to spray required components over crops and plants.
The unit features a colossal tank, pump, and nozzles for a longer lifespan.
The primary purpose is to spray all over the lawn, pasture, etc., and feed the plants with necessary liquids and components to make them healthy and grow faster.
How do you connect a sprayer to a tractor?
Follow the procedure below:
align the tractor and the sprayer to ensure the lift arms and the mounting points are at the same levels
connect the lift arms & then place the lift pins through the tractor's arms, and lock them with the lock pins
connect the top link with the prayer's third link and ensure the security with the lock pin
attach the pump to the PTO shaft and secure the chain to prevent the pump from moving with the shaft
check the connection and lift the sprayer off the ground to ensure it's connected safely. Test the sprayer once the pump correctly pumps water.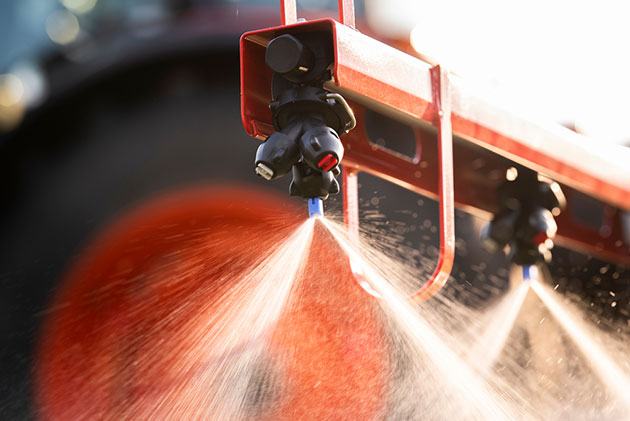 How do you use a tractor sprayer?
align the machine and the attachment
connect the section valve control harness and the transport lights
hook up the hydraulic hoses to power the hydraulic spray pump
add chemicals
use a hose to add water
once in the field, use the hydraulics to open the wings and start spraying
check the nozzles for more convenience while operating
So, what's the final winner?
The best sprayer is the NorthStar Tow-Behind Trailer Boom Broadcast and Spot Sprayer.
You will love it as the unit offers the best performance, quality, and overall design. So, its tank will last longer, and you can spray larger fields and acres.
In addition, the sprayer is ideal for both chemical and non-chemical uses, so the chemical ingredients cannot destroy the tank.
Finally, thanks to the tank size, you can spray and cover massive areas, lawns, fields, and pastures to keep the plants in optimal growing conditions.
And the tank will be resistant to various external conditions and pressure.
NorthStar Tow-Behind Trailer Boom Broadcast and Spot Sprayer - 21-Gallon Capacity, 2.2 GPM, 12 Volt...*
12V 2.2 GPM open flow NorthStar NSQ Series on-demand pump provides faster priming and longer life; 70 PSI max.
100% continuous duty rating
Honeywell MICRO SWITCH for enhanced durability and efficiency
Santoprene diaphragm and Viton valves for superior reliability and chemical resistance
Large-capacity proprietary tank design features extra-thick walls that are UV-resistant and compatible with virtually all pesticides
Final words
So, do you have to spray larger acres? If you do, feel free to select among the best tractor sprayer we have offered!
You can find vertical spray units, corrosion-resistant polyethylene tank models, and other essential items to help you spray your fields.
So, you cannot go wrong with whatever sprayer you choose. And, you won't regret them!