The Ford company has been around for ages now.
And although you may prefer lounging in your Ford Mustang, did you know that this was the first automotive company that produced both trucks and tractors?
That's right!
If you want to learn about the Ford tractors, such as where they are made and something about their rivals, keep on reading this Ford tractor review!
We also discuss whether investing in the old Ford tractors is worth it or should you save your money for another vintage model.
However, there is one thing for sure-nothing beats the good-old classic!
It All Began in the 20th Century…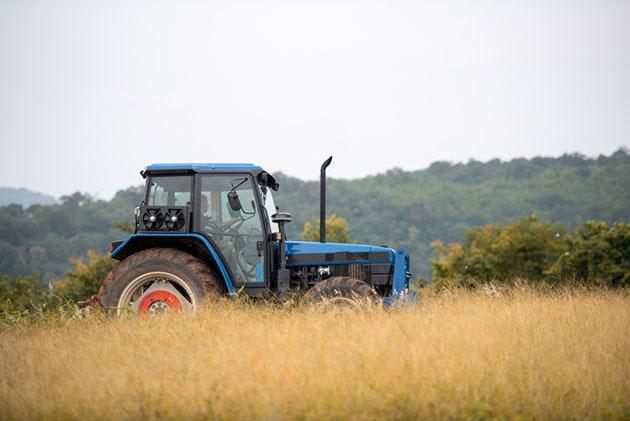 Henry Ford was one of the first men to begin mass manufacturing tractors before his automotive line.
As you may be familiar, Henry Ford was mainly known for the mass production that led to the mass consumption of vehicles.
However, he saw great potential in agricultural equipment.
His company, The Ford Motor Company, claims to be the first to produce tractors.
The company was focused on creating smaller and lighter tractors that would meet the daily needs of farmers.
The very first tractor by Ford was created in 1907, and it was called the "Automobile Plow."
At the time of its being, the tractor was quite impressive!
It had copper water jackets and a high-powered engine that required less maintenance than its competitors.
From this experimental model, the Fordson was born!
It was introduced into the American market in 1918 and what made it special was its price.
Although it was a completely new model and product by the brand, Ford kept the affordable price point that would be accessible to many farmers!
Plus, the tractor was relatively lightweight and offered excellent clearance in the cab!
During the roaring twenties, almost 75% of the tractors were made by Henry Ford.
They were used not only to raise food quantities but also to operate in the field, collect hay, haul coal and lumber, and for general farming tasks.
However, today the situation is quite different.
In 1990, Ford sold most of its shares to Fiat, and the name Ford began to fade in the early 2000s.
Types of Ford Tractors
There are three types of Ford tractors you should know about. The Ford Utility, Ford Compact, and Ford Row Crop tractors.
If you need a trustworthy tractor with smooth tires and an excellent ground clearance (front axle), get the Ford Compact!
Most farmers use them, and due to their large fuel capacity and lightweight, they are easy to maneuver in the field.
In addition, they come with a front-end loader and a large bucket so you can transport hay and use them for livestock maintenance.
Farmers also use the Ford Utility tractors, and they are the most efficient for plowing the land and landscape clearance.
In addition, it comes with a PTO and terrific power that will allow you to get the majority of farming tasks done!
Finally, the row-crop tractors by Ford are used for land cultivation, fertilization, and growing crops.
Using these tractors is practical as you can benefit from them from the beginning of crop season to the end!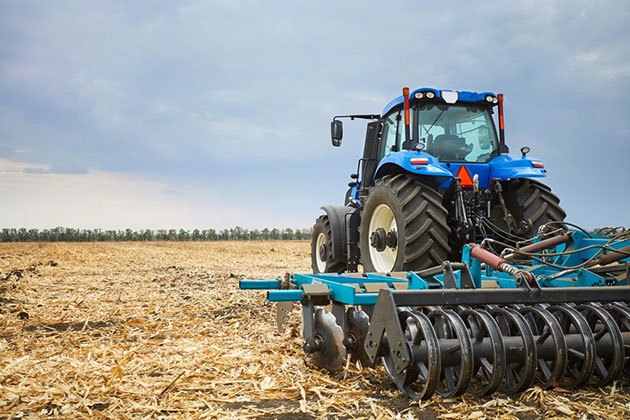 The Ford N Series
Ask anybody what the best Ford tractor is, and they will tell you it's anything from the N series!
Not only was this line of tractors popular back in the day, but it remains to be a classic favorite of many farmers.
The 8N models were produced in 1947, and they all had a 4-speed transmission system.
The fuel capacity of these models is around 10 gallons which made the tractors even more reliable.
These machines could get you through the entire day in the farm field without refilling the tank!
The entire tractor was rebuilt to upgrade the operating comfort! It has a comfortable cab with optimal clearance, so you can always see the road.
It also features a powerful engine of 16 horsepower rating and a sleeve hitch to switch between the implements easily.
The Ford 5000 Series Tractor
This tractor was manufactured between 1965 and 1976. It was an instant hit when it was first introduced in the market!
The weight was light, and the power was immense!
Compared to the 8N model, the Ford 5000 tractor is quite similar.
Both models include a 4-cylinder engine that runs on diesel or gasoline. The transmission type is standard sliding gear, and the tractor features a 2-wheel drive.
Also, it has a 10-gallon oil capacity.
The large oil capacity is excellent for farmers who spend all day in the field because it will require fewer refills!
The tires are incredible and will offer you the smoothest ride, even in tight areas!
Ford 3000 Series Tractor
Another popular model you can get by Ford is the 3000 series! It's a great tractor that has a water-cooled engine with great capacity.
The steering wheel pressure equals 600 PSI, and it will offer you a stable ride.
It can often be risky to find the right balance when you are going over rough terrain, but that's the outstanding hydraulics and steering wheel pressure; it's never been easier!
One of the features that make the Ford 3000 tractor so unique among its competitors is that it includes a live PTO, affordable price, easy maintenance, differential lock, power steering, and hydraulic remote valves.
If you are going over slippery surfaces, the differential lock will be the most helpful feature as it locks both axles together and keeps the tractor stable.
Where Are Ford Tractors Made?
As far as the production of the Ford tractors goes, here is where things get tricky.
Since the company moved a lot and sold its shares to Fiat, the tractors were built with worldwide stations.
From 1917 to 1928, Fordson tractors were made in Dearborn, Michigan. The main headquarters was established there and the company sold under the Ford name.
At the beginning of 1924, some of the best Ford tractors were manufactured in Leningrad.
Until they came out with their best-selling 8N model, the Ford company sold most tractors in North America and thus became its largest manufacturer.
After that, the entire manufacturer moved to Ireland and then to England.
In 1991, Ford tractors and New Holland tractors merged and then sold their interest to Fiat. Once FIat bought Ford, they stopped the tractor production.
The last we have seen from Ford was back in 1954 before they were merged with New Holland.
When the interests were sold to Fiat, the name changed from Ford-New Holland to simply New Holland which is now a part of CHN Global.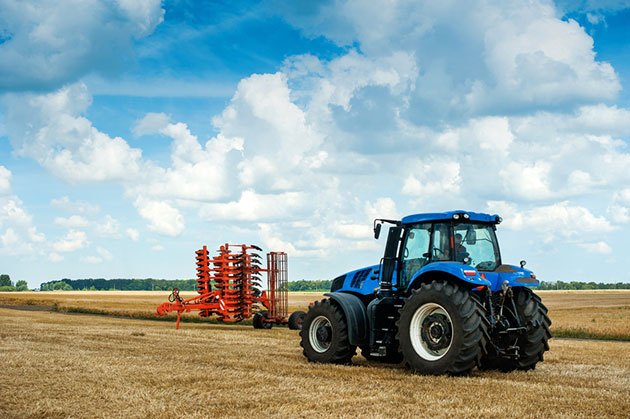 The Price Point of Ford Tractors
The affordable price range is why Ford tractors stand shoulder to shoulder with John Deere tractors.
They have kept being a classic choice for many farmers even today!
With all the bells and whistles Ford has been getting over the years, you would expect the price to be ridiculously high, right?
Well, we have to prove you wrong on this one.
Since the minute they had released their first tractor, Ford was focused on the needs of everyday farmers. This meant no high prices!
The older models kept the low price point for a while since they did not have modern technology or the heavy-duty design of utility tractors.
However, they were still advanced for their time and highly efficient.
Like today, the price point depended on the horsepower, so you could get a Ford tractor for as low as $700!
You would have to invest more money for pricier and more powerful models.
Therefore, one of the best features of Ford tractors is that you can have a variety of financial options!
For example, you could be a proud owner of a vintage 8N model and not have to invest much!
What Makes Ford Tractors Reliable?
You probably wondered what makes Ford tractors so reliable and famous, even nowadays?
Almost all Ford models perform like real workhorses and deliver excellent results on the farm field!
But, let's see what some of the features that justify the glory of the Ford name are.
1. Engines
The Ford engine on major tractors features a 4-cylinder engine and is highly reliable during heavy work.
Most tractors use steel engines that are so easy to replace and rebuild if they deteriorate.
2. Hydraulics
Hydraulics has got to be one of the most remarkable functions in Ford tractors!
They are responsible for the powerful rear lift, moving tools, hauling hay, and commanding the front-end loader.
The Fords are composed of the same hydraulics components such as a reservoir, pump, hoses, high-pressure filter, hydraulic remote valves, a pump, and hydraulic piston.
The hydraulic system is directly driven by the live PTO shaft and the hydraulic unit that includes a control linkage.
Because the entire hydraulics is built underneath the central housing, it prevents accidental oil leakage and pricy repair costs.
3. Transmission System
The Ford's transmission is smooth in the field and excellent for any farm job!
The power-shift transmission on a Ford tractor features a constant-mesh helical gear responsible for a quiet operation.
Also, the live PTO is driven directly from the transmission countershaft.
With the arrival of the power-shift transmission, it was made possible to change gears while carrying heavy loads.
The most popular tractor by Ford features a 4-forward and 1-reverse gear transmission.
4. Power Steering-Gear
We have the steering gear, which is another valuable feature that makes Ford a reliable choice.
The steering gear makes any job easier as it offers a smooth operation for plowing, hauling hay, construction work, and various farming tasks.
It's efficient and has a reduced operator fatigue factor, which will not cause a physical strain on the owner!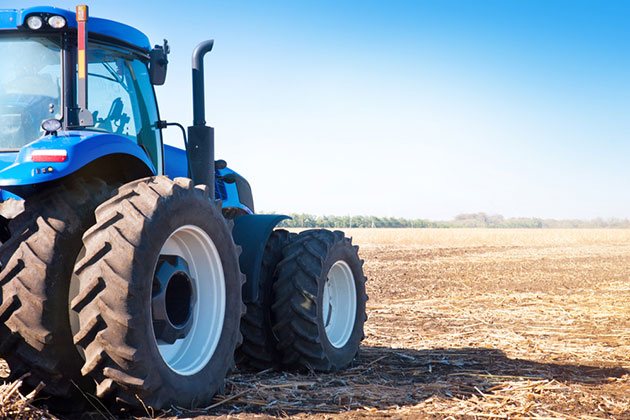 What Are the Downsides of Ford Tractors?
As much as we love these classic tractors, we have to admit; that there are a few flaws owners experience.
The biggest downside is that if you want a bigger Ford tractor with loads of horsepower, you would have to invest quite the amount of money.
Let's be honest; you don't want to go broke from purchasing one tractor, do you?
Since they have gotten out of the tractor business, finding a dealer with good parts may be difficult.
So, do your research and see if your local dealer can replace some of the most basic Ford parts, attachments, and others.
One of the most troublesome parts has been the external PTO shaft, as it keeps disengaging after a while.
Other than that, Ford tractors require proper maintenance, just like all tractors do.
FAQ's
What happened to Ford tractors?
The Ford motor company was only focused on manufacturing cars.
However, they were the only company at the time to sell both automotive vehicles, tractors, and trucks.
Between the period of 1917-and 1939, the company manufactured its classic Ford models with high efficiency and low price points.
However, they left the tractor business as the company was sold to Fiat in 1991.
Are Ford and New Holland the same company?
New Holland was purchased by Ford motor company in 1985 and created the well-known Ford-New Holland Line.
However, in 1991, Ford sold the tractor interest to Fiat.
From there on, Fiat has not manufactured any tractors under the Ford-New Holland line, but you can still get a few parts that are sold.
What is the most popular Ford tractor?
The most popular Ford tractor is the 8N model.
The 8N model was one of the most successful productions of the Ford-Ferguson merger in 1939.
This model remains the best-built tractor by Ford to this day.
This model is so popular because it has high reliability at a low price point and a robust PTO shaft.
In addition, the features included in the tractor are highly advanced for the period of its production.
Plus, the 3-point hitch it includes makes it versatile and practical for most agricultural tasks.
Is Ford 4000 a good tractor?
Yes, the Ford 4000 is a terrific tractor! It has a great power of 55HP, which makes it perfect for big field accomplishments.
In addition, the Ford tractor has a 4-cylinder engine available in either two-wheel or four-wheel-drive models.
This series tractor will feature one category or two category hitch attachments and a PTO shaft of 46HP.
Conclusion
Ford tractors will never go out of style! They have been farmers' number one choice for years now for a reason.
Built with reliability in mind, lightweight, large fuel capacity, and incredible power, these tractors are a true vintage representation of quality.
Although some tractors will have you pay more, others offer the idea of accomplishing farming on a budget!
They are versatile and trustworthy for many generations that come.
I hope this Ford tractor review was helpful for you and made you release the irreplaceable worth of these old-fashioned tractors!