You certainly let your dogs play in your yard if you're dog lovers. But what about your pet's safety?
You can pick the best wireless dog fence for a large area and put your mind at ease.
The invisible fence system covers a massive area, letting your dog play and roam around, explore new paths, and stay safe in the yard.
But, how do the invisible dog fences work & what are their benefits? Stay tuned to find out.
Best wireless dog fences 2022: The final overview
$$$ – PetSafe Stubborn Dog In-Ground Pet Fence – Best water resistance for harsher conditions, including stubborn pets. Advanced technology for better dog security. But not for huskies.
$$$$ – Extreme Dog Fence – Best for multipurpose and improved quality. Ideal for more robust use and more dogs. Still too expensive.
$$$ – SportDOG Brand Rechargeable In-Ground Fence – Best for playing and exploring. No limits when adding extra flags. Durable and sturdy. Still, not compatible with multiple models.
$$ – COVONO Electric Dog Fence – Best for dog training sessions and shock emissions for more control. However, design issues.
$ – OKPET Electronic Pet Wired Dog Fence System – Best performance & maximum protection due to specific design. Increased safety benefits for remote areas. Anyhow, not sturdy.
#1. PetSafe Stubborn Dog In-Ground Pet Fence – Best waterproof collar
Brand: PetSafe 
Item dimensions: 11.81 x 5.91 x 5.83 inches
Item weight: 2.2 pounds
Best for stubborn dogs
What's so unique about our final winner?
Although you can cover a vast area of 500 feet for your dog fence, you can expand it up to a 25-acreage area when you purchase an additional wireless dog fence.
You'll keep your dogs away from wild animals nearby and make them safe.
The PetSafe dog invisible fence system has advanced technology, including increased vibration mode and four safe, static correction levels.
The waterproof collar is flexible, and you can adjust it to your dog's needs when you learn how well or poorly it responds to your training sessions.
Still, the in-ground dog fence should teach your pet to respect the boundaries.
Another great feature is that the electric fence system supports your hearing-impaired dogs.
Thanks to the tone-plus vibration mode, the wireless dog fence system will help them learn the new boundary areas, keeping them safe in the backyard.
If you're a dog lover who wants their own in-ground DIY containment system, the wireless pet fence lets you construct the fencing system without a professional installation.
Besides, the in-ground dog fence system offers boundary flags to set the limits and teach your dogs to respect the limits.
The electric fence for large areas is ideal for multiple dogs up to 8 pounds. It's also an excellent wireless dog fence collar for dogs six months and older.
Finally, the in-ground invisible dog fence collars will work with more than one dog in the family.
Pros
resistance
battery life
easy to install and use
#2. Extreme Dog Fence – Best multi-functional dog fence
Brand: Extreme Dog Fence 
Item dimensions: 12.36 x 12.2 x 8.5 inches
Item weight: 20.4 pounds
Best for premium-quality dog collar
The eXtreme Dog Fence system is a second-generation, much improved than the previous kit. It covers up to 10 acres, giving your dog plenty of places to play and explore.
The dog collar is completely water-resistant, and your dog can even swim in ten-inch deep water; the containment system will remain intact.
Thanks to its updated design, the pro-grade dog fence kit contains 16-gauge twisted wire, heavy-duty boundary wire, two collars, ten staples, splice kits, flags, a battery, and a digital transmitter.
Due to its multi-functions, you can use the containment system for both larger and smaller dogs, training them simultaneously.
The wireless pet containment system has a circular boundary construction, providing a wide range of coverage.
Made in the USA, the wireless system comes with a one-year warranty. But, if you register it, the wireless dog fence system extends up to 10 years of the contract.
The wireless dog fence offers a reliable and durable design; it can last up to 25 years and serve you well even after more robust use.
Besides, once you obtain the wireless system for your dog, you can get assistance when setting up the wireless dog fence, get your dog training, and a quick response when an issue comes up.
Many complain about the higher price tag the dog collar has, yet all the wireless dog fence kit units are premium-quality for maximum protection.
So overall, you get what you pay for.
Pros
technical support
easy to use and install
battery life
#3. SportDOG Brand Rechargeable In-Ground Fence – Best-play wireless fence
Brand: SportDOG 
Item dimensions: 13 x 11 x 6 inches
Item weight: 10.53 pounds
Best for durability 
When searching for the best wireless dog fence systems, don't skip the SportDOG wireless dog fence.
The dog collar comes in an easy-to-install containment system kit, covering more than 1 1/3 acres.
Yet, once you add more flags, the wireless fence can cover extra 100 acreages of your property.
Created with a rechargeable system, the upgraded dog collar works with lithium-ion batteries. They provide a two-hour quick charge and 1-2 months battery life.
The rechargeable in-ground dog fence is ideal for your dog due to its water-resistant technology.
The DarkTek technology offers advanced benefits to the electric wireless system, making it more durable for more robust use.
Since the wireless fence provides unique training sessions for sports dogs, the containment system and the dog collar feature vibration and a tone as a warning if the dog approaches the limit.
If the persistent dog still approaches the wireless fence boundaries, the dog collar moves to the static correction at the level set by the dog's parents.
You can now train and protect multiple dogs in the wireless dog fences with unlimited collars.
But, when you use additional compatible collars from the same brand, you can freely teach your dogs to respect the wireless fencing system.
Of course, the wireless dog collar is water and weather-resistant to let your dog explore all parts of your property and play whenever they like. Thus, you won't restrict them.
Pros
water-resistance
battery life
easy to install and use
#4. COVONO Electric Dog Fence – Best training
Brand: COVONO
Item dimensions: 12.05 x 7.95 x 2.09 inches
Item weight: 2.01 pounds
Best for shock emissions
We're closing the reviews with the CONOVO dog receiver collar and fence.
The receiver collar and the dog fence cover up to 3/4 acres, but you can expand the fence once you add more wires.
You can adjust and organize wires as you like to make your dog within limits.
The receiver collar receives a signal emitted by the wire through the transmitter. The receiver sends a vibration and an electric shock as the dog gets close to the boundaries.
The closer the dog gets, the more intense the electric shock will be to train them to learn the off-limit spaces.
The dog receiver collar is flexible, supporting various dogs between 10 and 120 pounds.
Besides, if you purchase additional compatible receivers, you can contain as many pets as possible.
Once you adjust the signal strength, the dog fence permits you to control the width of the boundary.
So, you can set the proper wireless dog fence models and modes and teach your dog to respect the limits effortlessly.
The faster the dog runs towards the limits, the stronger the shock intensity will be.
If the dog fails to return to the safe zones, the static shock will hit them until they're back in a secure area.
You will get a lifetime warranty for the unit, but you can return or replace it within 90 days.
However, we don't think it will be necessary, as the kit includes only the highest-quality units.
Pros
battery
quick setup
durable
#5. OKPET Electronic Pet Wired Dog Fence System – The best performance
Brand: OKPET
Item dimensions: 9.45 x 8.86 x 3.74 inches
Item weight: 3.19 pounds
Best for safety benefits 
What's so unique about our last choice?
The wireless dog fence works so that it transmits the radio waves by the buried wire to make the dog fence system work.
At first, the radio signals are harmless, but as your dog gets close to the fence's boundaries, the transmitter emits more intensive signals.
The closer the dog is to the limits, the stronger the signal is to bring it back to the starting point.
Another exciting feature the invisible fence system offers is using a single transmitter with multiple pets simultaneously.
So, you can always reach your furry friend and keep it inside the safe zone.
If you decide to use two sets of coils simultaneously, an additional forbidden area is also set in the giant circle, and you can cover an even larger acreage.
The dog's collar contains an audible and visible cable connection abnormality indicator.
When the connection is poor, or the cable is damaged, the transmitter emits flashing lights and a loud alarm.
So, the wireless pet containment system always keeps your pet within the fencing system without possible escape.
In addition, the dog collar and receiver collar can be charged repeatedly for optimal performance; it's durable and economical for more extended use.
The pet containment system is affordable to all dog owners, covering massive acreage and ensuring maximum dog fence protection.
You can adjust the wireless pet fence according to the property size.
Pros
durable
easy to use
protection
Best dog fences 2022: A complete buyer's guide
When choosing the best dog fences, you need to consider multiple factors to pick the best one. Read below.
1. Types of dog fences: Corded or cordless?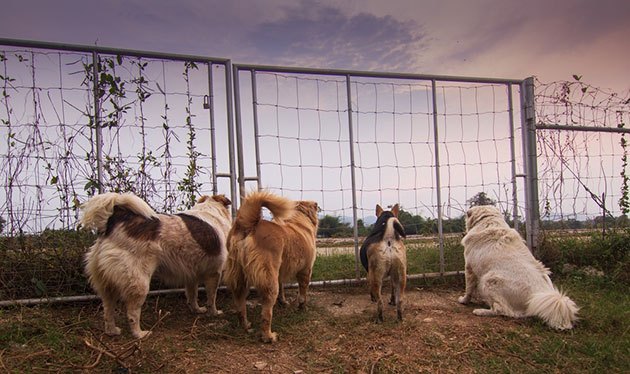 Corded fences have underground wires, and the buried wires act as antennas. Buried wires are traditional wireless dog fences, so you may want to install them.
Unlike the buried wires, the cordless wireless fence systems refer to small radio modules, so they might be confusing to pick.
But, you can select them if you read our guidelines. Read more about dog fence types in our detailed article HERE.
2. Cordless fence types
a. Wi-Fi or radio wireless fences?
Nowadays, radio dog fences quickly replace Wi-Fi fences. Radio fences control unlimited dog numbers, as long as each dog has their collar.
Wi-Fi dog fences usually handle one or two dogs, so you want to avoid it for multiple dogs.
b. Portable fences
If you have a massive area surrounding your household, you may occasionally want to move the fencing.
The fences will come with beacon pods or flags, and you can also move them to change the location.
However, remember that pods require batteries, which is a considerable drawback.
c. How many dogs do the wireless dog fences support?
Wireless dog fences might support an unlimited number of dogs at your property. Still, you need to be careful, as this is only technically speaking.
Many manufacturers don't test the wireless dog fences with more dogs so that they might work optimally only with two or three at maximum.
d. What about a physical fence?
A nice benefit of a physical fence is that it can add value to your land and may even keep wild animals away.
However, such a fence is hard to install and adjust to your needs, and the most types are chain link, wood, or vinyl models.
So, dog experts recommend wireless models rather than physical ones.
e. Burying wires for underground fences
If you want to bury wires for your containment systems, it might seem like a tone of labor. It's quite the contrary.
These containment systems require you to bury an underground wire into the ground but only to a certain depth. So it doesn't need to dig a large hole.
Instead, you can snake the underground wire downward the way the cable companies do in the new bits of coax.
Some producers recommend applying conduits, but it would be better to use a waterproof top.
f. In-ground or wireless fences?
The types of containment systems depend on the exact surface you want to cover.
However, when choosing between these two dog containment systems, the crucial point is to relate to the distinct situation enclosing your household.
But, both options are acceptable.
3. What are the benefits of wireless dog fences?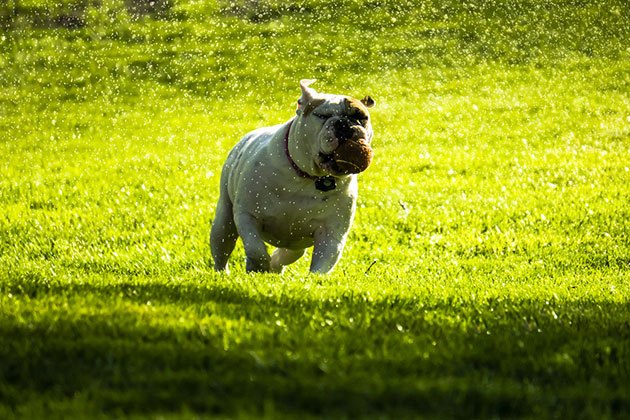 Maximum protection – the containment systems are harmless to your dogs; they only teach them to respect boundaries and not wander off the land.
Portability – you can carry the systems wherever you go and create multiple safe zones within reach.
Flexibility – the systems have adjustable ranges and settings. You can alter them for the best solution.
Cost-effective use – when you have a limited budget, these containments are the best pick for your needs.
Ease of use – you can install and use them effortlessly while fully protecting your dogs.
Additional equipment – such as paw print markers or flags to mark the farthest limits of the fencing.
4. Why is a dog fence for a larger area challenging to cope with?
Containing pets in more massive areas can give you a headache for several reasons, including:
planning restrictions
the fencing might be unsightly
the terrain might not fit the wireless fencing
you may need to leave the gates open 24/7
too expensive setup
Securing a considerable area might be an absolute nightmare. For example, you may have to leave your gates open for the traffic.
Or, your dogs must be excluded from the area instead of containing them.
The cost is also crucial if you can't afford a high-quality solution.
Another point is rough, uneven terrain, so the detection waves cannot travel in a straight line. Hence, the fence won't be effective at all.
5. Small vs. large areas
It might be simpler to install a fence in smaller areas, as you can always follow your dog's movements.
They cannot escape the barrier you create, and you can even use a physical fence to make them safe.
Still, no one guarantees your dogs won't escape and jeopardize their or someone else's safety.
Besides, when in smaller restricted areas, they don't have as much freedom as they need to explore new things.
On the other hand, larger areas give your dog plenty of opportunities to run freely, jump around, move quickly, and explore their world.
In addition, you can install various fence models and keep them safe.
The systems include the collars with the tone-only mode, or vibration plus lights or shock modes, to make your dogs aware of the boundaries and teach them to respect the fence.
Thus, the more significant areas are always more beneficial for free-spirited pets, making them less limited.
But, of course, based on your property size, budget, and possibilities, you will select these systems.
6. Then, what are the advantages of the larger area fences?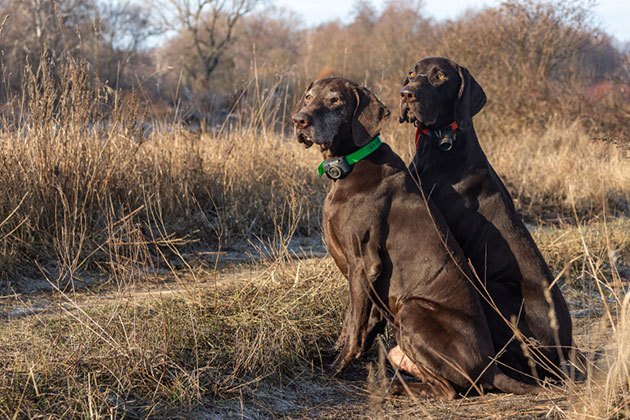 Of course, it's not that fences only have negative impacts. Let's see their brighter side:
invisible fence – no interfering with vistas
affordable – economical for dogs in larger areas
you can leave gates open
easy to install and use on all terrains – even in water
you can combine it with the traditional fences as a more robust support
if you move your property, you can rearrange the fence and re-install it again
no restrictions on planning
the installation and training are quick and effortless
7. What else to consider?
Property size – to find the correct fences and to match ranges
Property shape – for either wireless or in-ground models
boundary wobble – to decide the maximum extent of the radio waves – longer or shorter reaching cycles
Battery types – the ones needing extended charging time or shorter sessions
The number of dogs – some systems work with only one to two dogs, while others work with an unlimited number of pets. Pick the best collar to fit your needs.
Dog age and weight – should be more than six months old, and their weight must match the fencing requirements. Otherwise, you might hurt them, and the system won't be effective.
Collar weight – some units are light, others are heavy. It must fit your dog's neck to emit vibrations, shocks, tones, etc., without hurting them.
Dog breed – some dogs might easily respect the limits, others not. So, inspect their nature and behavior before setting up the fence to avoid complications.
Frequently Asked Questions
How big of an area can a wireless dog fence cover?
Many models cover up to 1/2 or 1/3 acres. However, other units can even cover up to six-acreage of your property.
And you can always moderate your kits to extend the areas for training.
In-ground vs. wireless fences: Which is better for a large area?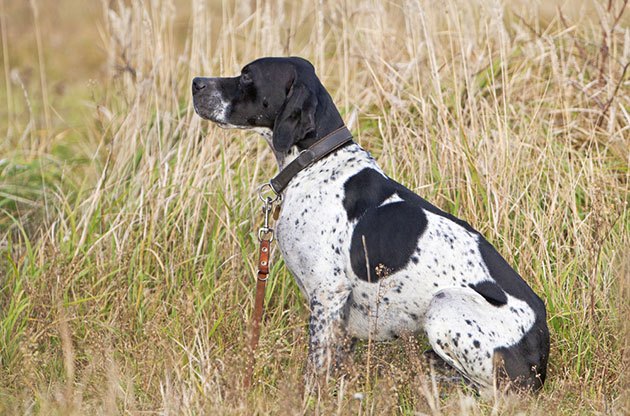 Both options support and cover more significant properties. Both will be productive when training dogs to respect the fencing systems.
However, based on your possibilities, budget, and other needs (factors to consider), you will make the right choice based on the elements.
What wireless dog fence has the most extended range?
The SportDOG Brand Rechargeable In-Ground Fence is one of the longest on the market and on our list.
According to the reviews, the fence covers up to 10 acres, more significant than the most prominent models on the market.
What's the best dog fence?
The best wireless dog fence is the extraordinary PetSafe Stubborn Dog In-Ground Pet Fence.
The fence uses a buried wire to meet your needs and offers more flexibility. In addition, the buried wire is more reliable than the traditional wireless fences.
Finally, it's affordable to pet owners and ensures optimal performance for large areas, teaching your dogs to respect the boundaries and know their limits.
Final words
Wow, that's a long way to go, don't you agree, my dear dog parents? You'll have a lot to think about when choosing the best fence for large area.
My advice is to follow the guidelines and calculate all the variables for fences to work correctly.
Otherwise, they won't be as effective as they should, and you'll have issues with your dog training sessions.
So, think twice before the final decision.