Is your property an easy target for wild animals and predators? Do you need better protection for your animals? No worries!
You can find the best electric fence netting for your farm friends & keep them safe inside the electric fences.
How do you select the best one? Read below.
Best electric netting 2022: The best overview
$$ – Starkline 35″ x 164′ Premium Electric Sheep & Goat Netting – 15 pounds.
Most flexible and maneuverable due to its lightweight and adjustable design. Best for goats and sheep. But, poor instructions.
$$$ – Premier PoultryNet Electric Fence – 24 pounds.
Maximum performance and versatility for all animals. Easy to install and use due to its specific structure. However, prone to sagging.
$$$ – RentACoop Poultry Netting Electric Fence – 31.8 pounds.
Most flexible and suitable for different animals. Additional support for security and security. Still, questionable quality.
$$ – VEVOR Electric Fence Netting – 16.07 pounds.
Maximum support and safety standards due to overall components and quick setup. Extra strands for additional stability. Yet, weak posts.
$$ – Petween Electric Fence Netting – 13.55 pounds.
Ideal for multiple terrains and surfaces. Flexible for effortless installation & different fencing methods. Nonetheless, more fragile in construction.
$$$$ – Gallagher Electric Poultry Netting – 29.4 pounds.
Best heavy-duty construction with maximum durability and sturdiness for more robust projects. Best resistance due to premium materials. Nevertheless, too pricey.
Brand: Starkline 
Item dimensions: 44 x 11 x 6 inches
Number of strands: 9 (8 conductive)
Best for maneuverability 
Why should you go for the Starkline electric fencing?
The electric fence effortlessly unrolls into a ready-to-charge netting kit.
There's no hassle with fence wires, fence posts, or connectors required so that you can protect the flock easier from unwanted animals.
Due to its intelligent and effortless system, the electric fencing will prevent predators from attacking your livestock.
However, the fence has an option to run a solar electric fence energizer and solar panels.
So, it's a portable fence, and you can quickly re-install the netting kit around your garden, smaller and more extensive areas, etc.
Thanks to its mobility, the electric fence requires only 15 minutes to post or pack.
The lightweight and compact construction are suitable and quick for rotational grazing or scaling-up protection.
As it comes with vertical strands, conductive enough, the fence netting will offer sufficient shocking power to protect your livestock, deter unwanted animals, and protect your property.
You might also moderate its size to get multiple fencing systems for your land.
To use it correctly, the fencing system should be properly energized. You'll need a fence energizer with a minimum of 25 joules output per 164 feet of netting.
You can cover up to 1600 square feet of your pasture, and the fencing system doesn't need to come together at the ends.
It will provide enough power due to solid and rigid double spiked fiberglass posts. So, you can use it either for professional farm needs or residential areas.
Pros
quick setup
maneuverable
flexible
#2. Premier PoultryNet Electric Fence – The best performance
Brand: Premier 1 Supplies 
Item dimensions: 10 x 10 x 54 inches
Number of strands: 12 (11 conductive)
Best for all farm animals 
What's so specific about the Premier electric poultry netting?
Firstly, the electric poultry netting is perfect for keeping chickens, geese, and other poultry inside the confined garden.
The electric chicken fence also prevents stray dogs, foxes, groundhogs, and other pests.
Experts recommend the electric chicken fence for flighty, active animals and chickens. It's taller than the previous fence, with an overall size of 48 inches.
Consequently, the electric chicken fence deters larger predators, such as coyotes, wolves, deer, bears, etc., keeping your poultry and small birds safe and sound inside the netting.
The fence-making setup is manual, but it takes around 10 minutes to set it up entirely, even for a newbie. So, it offers a simple yet effective design.
Thanks to double spiked posts, the soil will be soft. So you can push them into the ground with your feet.
If the ground is rocky or complex, the double spiked posts will be more challenging to install and remove.
The electric chicken fence is versatile and multi-functional so that you can use it for sheep, goats, guard dogs, cattle, and other animals.
It will be of great help when keeping your chickens and poultry secure.
However, without a fence charger, you will make the fence useless. It requires a properly energized fence charger to provide electricity. But, the fence charger is purchased separately.
And, due to the PVC posts, the poultry netting will be effective against predators and weather conditions.
Pros
support posts
durable
solid
#3. RentACoop Poultry Netting Electric Fence – Best protection
Brand: RentACoop
Item dimensions: 65 x 8 x 8 inches
Number of strands: 15
Best for flexibility 
Fencing experts highly recommend purchasing this electric poultry netting, as the electric fence for chickens includes all parts required for maximum protection.
The poultry netting will best protect your guard dogs, chickens, ducks, and similar poultry and keep stray dogs, coyotes, foxes, and other pests away from your land.
But, big fence cons include the lack of an electric fence charger. So, you must obtain the energizer and fence tester separately.
It would be best to obtain a 0.25-joule charger per each 164 feet poultry netting roll. And, ensure you use only the low-impedance electric fence charger.
Never use the continuous current energizers with the electric fence for chickens and poultry netting.
Due to double spiked posts, the poultry netting will be stable and secure for an extended period. Therefore, you may use the poultry netting for permanent and temporary fences.
You will need approximately 15 minutes to unpack the convenient package and install the fence.
If you add support posts along with the existing ones and choose the right fence corners, you will prevent the fence from sagging and keep it secure.
Of course, you must perform routine vegetation maintenance to keep the netting optimal. If enough vegetation touches the horizontal wires, the net will be ineffective.
So, trimming grass, cleaning line posts, and regular maintenance are necessary to prevent energy drain situations.
To make the best use, it would be best to use a wireless fence tester and keep the poultry netting above 3,000 volts.
Pros
easy installation
adjustable
sturdy
#4. VEVOR Electric Fence Netting – The best support
Brand: VEVOR
Item dimensions: 6.3 x 6.3 x 55.5 inches
Number of strands: 10 (8 conductive)
Best for safety standards 
Thanks to its components, the VEVOR electric fence for larger animals is an excellent fence for your farming needs.
One convenient package contains all you need for an effortless setup procedure.
You can find double spiked posts, multiple rolls of horizontal wires, a repair kit, an installation manual, and other elements required to keep goats, sheep, and other animals safe.
However, you can add a few more stakes and non-conductive support posts for more stability and security to prevent sagging.
For maximum power, it would help pick low impedance intermittent pulse energizers or wide impedance intermittent pulse energizers.
The additional energizer power will better deter predators, and you must use it with a ground rod. The joule output must be 0.5 joules.
And, do not apply continuous current energizers with the electric netting, only AC/DC or solar chargers.
The green strands, line spacing design, and drivable posts will make the construction visible and effective.
However, the lowest two horizontal strands are insulated to eliminate netting grounding, and the net is too small in the lower spaces to protect domestic animals from escaping.
As it's pre-fastened, the net fencing requires no assembly. As a result, it's stable even in multiple soil conditions and mountainous terrains.
You can easily install it. It's compact and lightweight to store, transport, and convenient for scaling up or rotating grazing.
However, experts do not recommend you use it with chickens, and other smaller animals, only with larger ones.
Pros
easy to install
sturdy
stable
support
#5. Petween Electric Fence Netting – Best flexibility
Brand: Petween 
Item dimensions: 5.91 x 5.91 x 43.31 inches
Number of strands: 14
Best for all terrains 
Another possible electric fencing for your livestock and family pets is the Petween pre-fastened netting.
Due to the pre-fabricated design, the electric fence doesn't need any assembly or extra tools for a quick setup process. Instead, you can unroll it, place it on the ground, and power it up.
The small mesh design has four guy lines to prevent the fencing from sagging. It comes along with the double spiked fence posts for additional support.
Therefore, the fence will be crucial to keep your goats, sheep, giant poultry, larger chickens, and dogs inside the confined areas.
Thanks to the UV-resistant strands and posts, the netting is safe both for farmers and animals. These are made of plastic, and the net is simple to install and re-install.
It serves as both temporary and permanent fencing.
But, you should not use the netting with regular chickens and similar poultry, such as ducks. The manufacturer will soon produce the nettings suitable for chickens and ducks.
Many farmers complain that the strands and polls are thinner and far more inclined when inserting them into a more complex soil.
And the clips connecting the strands might bend with the finger pressure. So, the quality is questionable. But you get what you pay for.
Overall, it's an excellent electric fence for larger animals, but not for chickens and poultry. It needs improvements.
But, the performance and overall system are not too bad. So it will serve its purpose and keep your animals safe.
Pros
lightweight
affordable
durable
#6. Gallagher Electric Poultry Netting – Best heavy-duty construction
Brand: Gallagher 
Item dimensions: 55.1 x 9.8 x 9.8 inches
Number of strands: 14 
Best for durability and sturdiness 
Finally, we're closing the reviews with the Gallagher electric poultry netting starter kit! Why should you opt for it?
The full poultry netting includes all required components for your chickens. You can find:
repair kit
warning sign
guy lines
carry handle
double spiked posts.
It beats other electric chicken fences due to its lightweight construction and pre-attached mechanism for effortless installation.
If you need more extended poultry netting for your chickens, you can attach an additional poultry netting from the same brand and a bigger confined space.
But, the Gallagher poultry netting won't work without a suitable fence charger.
So, you can use a corresponding low impedance intermittent pulse charger to prevent chickens from escaping.
The same system will keep the predators away from your area.
As the poultry netting has nine mixed copper and stainless steel strands, it will provide superior heavy-duty strength.
Due to that turbo wire will not overstretch or tangle so soon. In addition, it will provide superior shocking sessions and durability to captive and wild animals.
Thus, the poultry netting saves your time and energy and keeps your property secure and clean from predators.
But, you must maintain it regularly to keep the optimal power levels and make the poultry netting optimal for more robust applications.
Finally, the Gallagher netting is ideal for all soil and weather conditions, and it won't lose its power or potential regardless of the potential risks. Moreover, it won't damage so soon.
Choosing the best electric netting 2022: Buyer's guide
Finding the best electric fence for your animals might be challenging.
However, you can examine our comprehensive guide and see all the necessary details to choose the best solution.
1. The size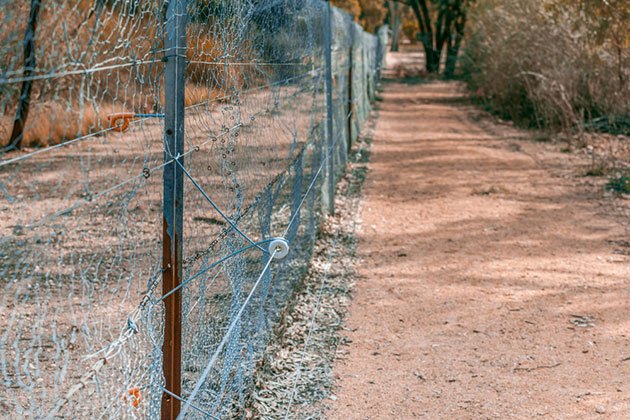 You will need to find the correct height and overall size of the construction to keep their performance optimal and protect your property from beasts.
The ideal posts are between 4 and 6 feet in height, suitable for chickens and other poultry and other livestock.
The same construction will prevent beasts from invading and attacking your farm.
If you still have active chickens and similar poultry, you might consider cutting their wings to prevent flying over the fences and escaping.
2. The joule power
Finding the best joule power for your fence netting can be challenging. You can select multiple chargers with different joule levels, from 0.25 to 5 joules per impulse.
Experts agree that the most effective power for poultry is a minimum of 5 joules. You can use even higher power chargers for multiple netting rolls.
It would be best to examine the manufacturer's instructions to find the best option for your netting.
3. Fence chargers
As the nettings don't come with these units, you must obtain them separately.
It would be best to choose a DC/AC charger, or suitable solar options, to provide the optimal fence performance regardless of the conditions and external impacts.
Never use the continuous current energizers as they won't be productive.
Instead, use multiple wide or low-impedance intermittent pulse energizers, as these provide maximum power and keep your construction optimal.
4. Materials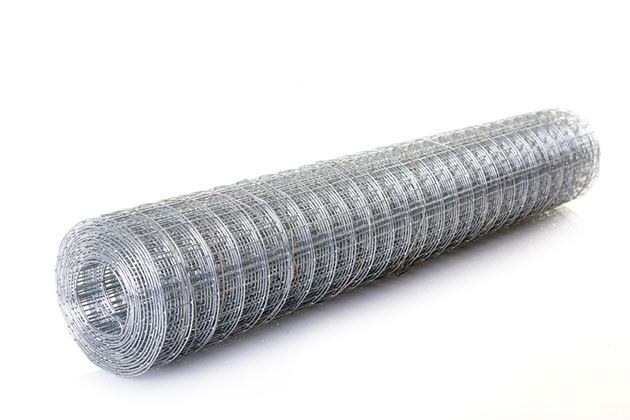 You can check different fence post materials – fiberglass, plastic, PVC, etc.
It would help pick a stable and solid structure to ensure the fence netting will be challenging and durable even in harsh conditions.
It will prevent sagging, but you can add more posts and strands for additional stability. Galvanized, steel, or aluminum netting is always the best choice.
5. The components
Ensure the netting comes with all necessary elements for optimal performance.
It includes the repair kit, posts, handle, two tie-down cords, docking station, gate, and other elements for all surfaces and different animals.
FAQs
Is electric fence netting safe for animals?
Yes, they are.
The fencing will create both physical and psychological barriers when your animals touch the wires. The shock will hit them but not hurt them, so that it will act as a warning.
Simultaneously, it will keep the predators out and prevent them from coming near your property and confined spaces.
So, the construction won't hurt any animal – it will act as the furthest limit that its users mustn't cross.
For this reason, you will carefully choose the chargers and the impulse output.
Some predators and more robust animals may need more vigorous shock sessions than smaller animals, as they are physically more powerful, so they require more muscular pain to scare them off.
Even in that case, the electric netting won't hurt them.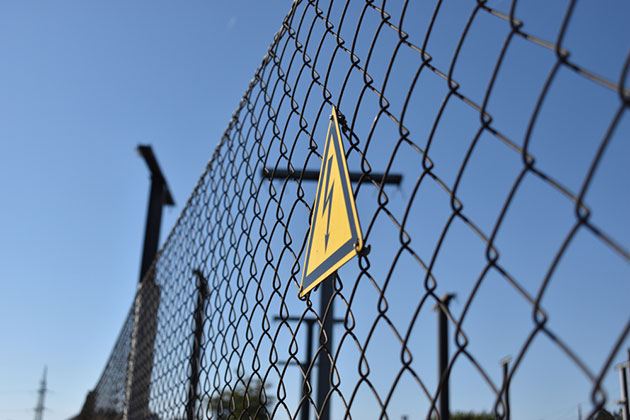 How much does electric poultry netting cost?
On average, the fence netting costs somewhere around $200.
You can find multiple fences for less than $200 or even less than $100, but you can also find different models with a higher price tag, exceeding $500.
I advise you to examine the quality and functions first and then look for the price tags. Otherwise, your fencing might not be as effective as it should be.
How high should an electric fence be for chickens?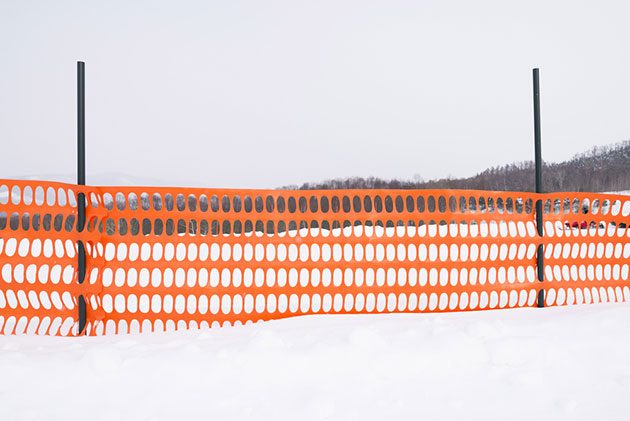 For chickens, you should use the posts and netting between 4 and 6 feet in height to prevent flying over the fence.
The size will also prevent stronger animals from entering the confined areas.
But, you can also consider cutting the wings of your poultry to ensure they won't escape the confinements.
How many joules of poultry netting?
According to multiple fencing experts, you should use a minimum of 0.5-joule output for three to four rolls of the poultry netting.
You can use the 0.25-joule output for one to two rolls, but the grass contact must be kept at a minimum for optimal performance.
How long does electric netting last?
If you use it carefully, maintain it regularly, and keep it clean and optimal, the fence can last ten years.
Avoid lawnmowers to keep them optimal. In addition, icy storms can ultimately damage them.
Pay attention to the surfaces and terrains, and be careful with installing, although the fence adjusts to multiple terrains and soil conditions.
How to repair electric fence netting?
Follow the procedure below:
tie ends of broken twine into a secure knot
use provided cord for more extended units
place sleeve over both ends of the twine
crimp one end of the sleeve over both pieces of string & make it secure
move to the opposite side and repeat the process
tie know to make the line taut
place sleeve over both ends of the twine
crimp one end of the sleeve over both pieces of string & make it secure
trim excess cord for a clean repair
You can watch a video for the complete process.
How to install the netting kit?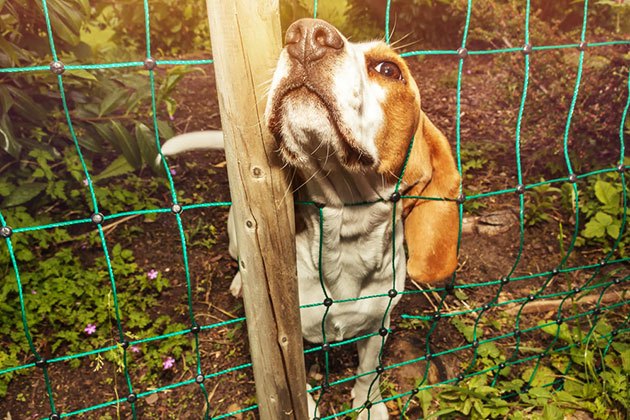 Site preparation. Carry roll(s) of netting and charger to the proposed fence line.
Unrolling the netting. Grip all the posts as a group & lift them in front of you.
Unfolding the netting
Joining two rolls of standard netting
Ends, corners, and curves. Provide additional support to the lots of the corners
Checking voltage levels with the electric fence tester.
Will electric poultry netting keep predators out?
Yes, if you apply an optimal fence energizer to provide an intense shock and hit them.
You will need a more powerful surprise for more robust beasts and a weaker one for smaller animals.
So, examine the system and quality of the charger to find the best solution for your needs.
Will an electric fence shock chickens?
Yes, it will. The shock will hit every animal that comes into contact with the system. If you don't want close contact, you must turn the power off.
So, what's the best netting?
The best fence netting is the Starkline 35″ x 164′ Premium Electric Sheep & Goat Netting.
The fence is flexible and offers maximum performance and protection to your animals, such as goats, sheep, and other livestock.
In addition, it will prevent beasts from invading your property and attacking animals inside the confined area.
It's also suitable for multiple soil and terrains, even uneven ones, so you can quickly set them up for instant application.
And, it's pretty affordable for all farmers.
Starkline 35" x 164' Premium Electric Sheep & Goat Netting w/Double Spike Fiberglass Posts (9/35/8)...*
🐑 Effectively contain livestock, protect beehives, or deter predators from a garden with Starkline Premium Netting. This versatile netting system provides reliable containment for various types of...
🐑 Our fence system allows you to effortlessly design any configuration of up to 1600 square ft, providing ample space for your needs. Plus, with the flexibility that the fence does not need to come...
🐑 Healthier and Happier: Sheep and Goats thrive with access to ample space, fresh forage, and varied nutrition. Starkline Electric Netting allows your flock to graze on diverse vegetation,...
🐑 Built for Reliability: Featuring rigid fiberglass posts and large solid foot spikes that provide sturdy support even in challenging conditions
🐑 Experience quick and easy setup with our innovative solution. Our fence system is easily set up, saving you time and effort. Moreover, it moves with ease, allowing you to conveniently rotate...
Final words
So, what's your final winner? Are you ready to completely protect your property?
If you are, select among our 6 best electric fence netting, and make your land intact and animals safe.
However, it would be best to follow the guidelines and examine all the necessary steps to find the best construction.
Ensure the structure is optimal and potent enough to protect your confined spaces.