Are you wondering what ROPS on a tractor is and its importance to the safety of your operators and piece of equipment? If so, then you're in luck!
In this comprehensive guide, we'll look at all aspects of Rollover Protective Structures (ROPS) on tractors.
By understanding what they are and why they have become so important to increasing farm safety over time, farmers will be able to make well-informed decisions about their work environment.
Take away key points:
ROPS is necessary for keeping drivers ad agricultural health optimal
The system prevents rollovers and comes in three types: two-post, four-post, and enclosed cabs
Ensure the ROPS system meets all Agricultural Safety and Health Standards, and other safety rules to keep you safe on the tractor
Tractor ROPS system for the ultimate protection
The tractor ROPS system is crucial for keeping the operator safe and sound while on the machine.
But, how the system works, and what its main function is, find out in our guide below. We have gathered all information for you.
What is tractor rollover protection – ROPS?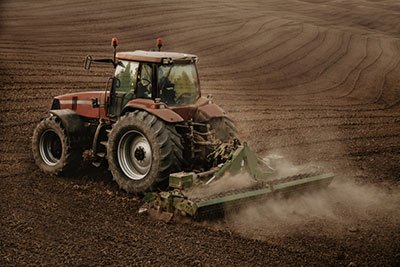 Roll Over Protective Structures (ROPS) are safety features that are mounted on tractors to protect the operator in tractor rollover accidents. ROPS consists of cabs or ROPS frames surrounding the tractor operator. The rollover protection protects from being crushed by the tractor in tractor rollovers and tractor overturn incidents.
The most common type of rollover protection structure is a foldable rollbar, which can be folded down when operating near low-clearance objects or buildings. It is important to keep ROPS in the up position while operating a tractor and to always wear a seat belt when using one with ROPS installed.
ROPS have been proven to save lives and money, as demonstrated by studies conducted by organizations such as NIOSH and OSHA.
In addition, many states offer rebates for installing ROPS on tractors, making them more accessible for farmers who may not have otherwise been able to afford them.
ROPS history
Rollover Protection Structures have been used in the agricultural industry since the 1950s. The concept of ROPS was first developed by John Deere, who designed a roll bar for their tractors to protect operators from being crushed if the tractor were to roll over.
American tractor manufacturers focused on increasing agricultural safety and protection systems for more to reduce and eliminate tractor-related fatalities. Since then, ROPS have become increasingly popular and are now required on all new tractors manufactured and sold in the United States.
ROPS are designed to create a protective cage around the operator in the event of a rollover, or a tractor overturn, preventing them from being crushed or ejected from the tractor. It also increases the agricultural safety standards, protection system, and occupational safety standards.
The protection structures are made of heavy-duty steel tubing and can be either bolted or welded onto the frame of the tractor. In addition to protecting from rollovers, ROPS also provides additional support for heavy loads and helps prevent fatigue while operating a tractor for long periods.
The importance of ROPS has been recognized by both government agencies and manufacturers alike. The Occupational Safety and Health Administration (OSHA) requires that all new tractors sold in the United States must be equipped with ROPS, and many states offer rebates for farmers who retrofit their existing tractors with ROPS.
ROPS have saved countless lives since they were first introduced, but there is still more work to be done.
Farmers should always make sure that their equipment is properly fitted with ROPS before operating it, as even older models may not have them installed yet. By taking these simple steps, we can ensure that everyone stays safe while working on farms across America.
ROPS construction
ROPS are an essential safety feature that must be mounted on tractors to provide a protective zone for the operator in the event of a rollover.
They are specifically designed to fit the tractor models they are fitted to and must pass various tests set by standards such as SAE J167 and OSHA 29 CFR 1928.51 to ensure their performance.
The Agricultural Safety and Health tests involve striking the ROPS with heavy loads from various angles, and the ROPS must remain intact and keep the operator within its designated protective zone.
ROPS come in many shapes and sizes, but they are typically made of steel that is strong enough to withstand cold temperatures without fracturing and has been precision-welded for maximum protection.
The primary purpose of the rollover protection system is to absorb impact energy so that it does not cause excessive deformation or harm the operator in any way if the rollover occurs.
By investing in robust ROPS for all tractors, farmers can rest assured knowing that everyone will remain safe when working on their farms without farm deaths and the accidental death rate.
ROPS overhead protection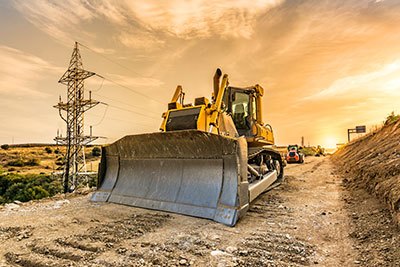 Some ROPS frames and enclosed cabs can be outfitted with a canopy to protect the operator from falling objects. These canopies, referred to as FOPS (falling object protective structures), must meet specific design requirements to be certified according to SAE and ASAE standards.
Therefore, farm tractor operators must ensure that any canopy is indeed a FOPS before using it on equipment that may be exposed to falling objects, such as front-end loaders or when working in wooded areas.
Factory installed ROPS
All farm tractors, including some lawn and garden models, should have factory-installed roll over protection with a seatbelt for added protection. The ROPS frame is designed to meet maximum rollover accident and tractor overturns with dynamic forces.
Any modifications to the roll over protection design (such as cutting, grinding, drilling, or welding) are not advised. The factory-installed ROPS can compromise the roll over protection ability to protect the operator in the event of a tractor overturn.
A certification label stating that the roll bar meets SAE/ASAE/OSHA standards will be attached to the ROPS bar itself. This label is especially important to check for on imported tractors and will meet maximum rollover impact.
Main ROPS types
Rollover Protective Structures are an important safety feature for tractors. ROPS protects the operator if the tractor rolls.
Tractor rollovers can be caused by a variety of factors such as uneven terrain, slippery surfaces, and sudden turns. There are three main types of ROPS: two-post ROPS, four-post ROPS, and ROPS with enclosed cabs.
Two-post ROPS
Two-post ROPS is the most common type of tractor rollover protective structure found on tractors.
These tractor rollover structures consist of two vertical posts that are securely mounted to the tractor frame and extend up above the tractor seat. This type of tractor rollover structure provides basic protection from injury in case of a rollover.
Four-post ROPS
Four-post ROPS are similar to two-post tractor rollover structures but have four posts instead of two.
These tractor-rollover structures provide more stability than two-post structures and offer additional protection against side impacts in the event of a rollover, keeping the tractor operators safe in tractor rollover accidents.
ROPS with enclosed cab
Tractors equipped with ROPS with the enclosed cab provide the highest level of protection for tractor operators in case of tractor rollover accidents. These enclosed cab structures feature an enclosed cab that surrounds the tractor operator.
The enclosed cab system is designed to protect tractor operators and constructions from debris or other objects that may be thrown around during tractor rollover accidents.
Tractor operators need to make sure their vehicles have adequate Rollover Protective Structures installed before operating them on any terrain or surface. By doing so, they will ensure their safety in case of an unexpected accident or incident while operating their tractor.
ROPS and seat belt systems
Rollover Protective Structures (ROPS) and seat belt systems are important safety measures for operating zero-turn mowers, recreational off-highway vehicles (ROVs), and farm tractors.
ROPS are designed to protect operators from being crushed in the event of a rollover, while seat belts keep the operator safely within the protective structure. If the operator doesn't wear seat belts, the rollover bar will not provide enough protection.
ROPS are typically constructed of steel or aluminum and must meet certain national or international standards, such as Agricultural Safety and Health Standards, Agricultural and Biological Engineering Standards, Occupational Safety and Health Standards, etc.
They provide a strong barrier between the tractor operators and any potential hazards that may arise during operation. Seat belt systems are also an integral part of the tractor rollover protective system as they keep the tractor operators secure within the protective structure.
The use of ROPS and seat belt systems have saved many lives, making them essential for anyone operating these types of vehicles and preventing rollover accident types.
It is important to always have your ROPS up and buckle up when on your mower or tractor, as it can help prevent serious injury or death in the event of a rollover accident.
ROPS maintenance & misuse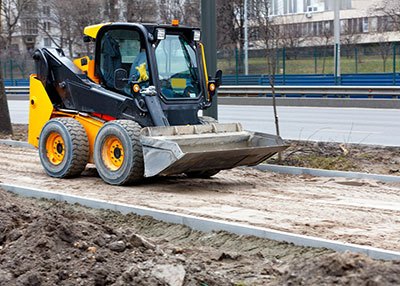 It's essential to regularly inspect and service a ROPS and seat belt assembly for signs of wear, such as rust, cracks, or other damage. If there is any evidence of these, the appropriate course of action must be determined by the manufacturer, ROPS supplier, or dealer.
In addition, it's important to not abuse or misuse a ROPS—avoid drilling holes into the frame, welding steel onto it, or using it as a point of attachment for chains, hooks, or cables.
If a tractor with a ROPS installed does overturn, unfortunately, the ROPS should be replaced because they are specifically constructed to bend to absorb energy when they contact the ground.
It's crucial to remember that these are only certified and designed to withstand one overturn—hence why replacement is necessary if a tractor accident occurs.
Homemade ROPS
The dynamic forces experienced during a rollover require that a ROPS be designed, manufactured, and installed correctly to protect the operator from injury.
Homemade roll bars and roll cages designed for protection are not recommended due to the:
– lack of specialized steel,
– bolts,
– welding supplies,
– testing equipment required for proper design
– certification and rough ground.
Furthermore, there is no guarantee that the welds or bolts used will withstand the impact and stresses of an overturn incident.
The owner and builder of a homemade ROPS also open themselves up to legal liability should their structure fail in an accident. It's ultimately much safer to acquire an approved ROPS design and installation than attempt to create your own.
Retrofit ROPS
Many tractors manufactured since 1967 can be retrofitted with a ROPS for additional safety. Most major tractor companies and aftermarket manufacturers offer relatively low-cost kits for models from the mid-1960s to 1985. These include Massey Ferguson, Kubota, Case IH, and other agricultural engineers, automotive engineers, and tractor manufacturers.
While some smaller tractors or older tractor models may not have previously available ROPS kits, it is still possible to order one, albeit at an increased cost.
A Guide to Agricultural Tractor Rollover Protection provides a listing of ROPS retrofitting and local equipment dealers or equipment manufacturers. It can provide information as well. Furthermore, an agricultural equipment dealer should also be able to install the kit and seat belt at an additional cost.
Can you still operate older tractors without ROPS?
It is not recommended to operate older tractors without ROPS. ROPS are designed to create a protective frame around the operator in the event of a rollover, reducing the risk of serious injury or death.
According to the Centers for Disease Control and Prevention (CDC), NIOSH recommends using newer tractors with safety features that include ROPS, power take-off (PTO) guards, and manufacturer-approved seatbelts.
In addition, many states offer rebate programs to help farmers purchase new ROPS for their older tractors. For example, the National ROPS Rebate Program offers rebates to farmers who purchase new tractor rollbars or retrofit existing ones.
In conclusion, farmers need to invest in safety measures such as ROPS when operating old tractors. This will help reduce the risk of serious injury or death in rollover events.
ROPS & main benefits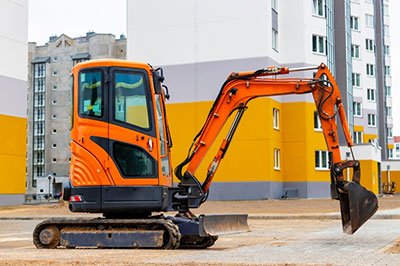 Rollover protection structures (ROPS) are an important safety feature for wheel-and-track-type agricultural tractors.
ROPS provides a protective barrier between the operator and the ground in the event of a rollover, helping to reduce the risk of serious injury or death.
The main benefits of ROPS include:
– Increased visibility for operators, allowing them to see potential hazards before they occur.
– Improved stability and maneuverability when operating on uneven terrain.
– Reduced risk of being crushed by the tractor in the event of a rollover.
– Enhanced safety for passengers riding on the tractor.
ROPS are also relatively inexpensive and easy to install, making them an ideal solution for farmers looking to increase their safety while operating tractors.
FAQs
What does Kubota ROPS mean?
Kubota ROPS also means rollover protection structure in Kubota tractors. The systems are attached to the tractor frame and come in either two-post fixed or foldable, four posts, or as an integral part of a ROPS cab.
They are designed to protect the operator of the tractor in case of a rollover accident. Kubota has provided ROPS on their tractors for many years, and they are critical to preventing serious injury or death in the event of a rollover.
What is FOPS on a tractor?
FOPS stands for Falling Object Protective Structure and is a safety device fitted to a tractor or other machinery. It is a mesh sheeting structure that protects from falling objects that could potentially injure the operator.
FOPS are used in various industries, such as agriculture, mining, and construction, to protect operators from potential hazards. Additionally, some FOPS may be equipped with seat belts for further protection.
What is the difference between ROPS and FOPS?
The difference between ROPS and FOPS is that ROPS are designed to protect the operator in the event of a rollover.
FOPS are designed to protect the operator from objects falling onto the cab or rollover structure during normal operations.
Can you sell a tractor without ROPS?
Yes, you can sell a tractor without ROPS.
Older tractors sold originally without a ROPS generally do not require the addition of one to re-sell. However, it is strictly forbidden to sell or even rent a tractor if it is not equipped with the mandatory rollover protection devices. 
Additionally, dealers can only sell used farm implements without safety shields, guards, or decals if the buyer signs a statement that the implementation will be used for parts only. Furthermore, suppliers can sell a tractor without a ROPS if there is no approved frame.
Which tractor is considered exempt from ROPS?
Tractors that are considered exempt from ROPS are low-profile tractors used inside a farm building or greenhouse where vertical clearance is insufficient to allow a ROPS-equipped tractor. Low-profile tractors possess certain characteristics, such as:
– Two-or four-wheel drive-type vehicles,
– Track vehicles of more than 20 engine horsepower, designed to furnish the power to operate implements of husbandry.
Additionally, self-propelled implements are excluded from the standard.
Summary
ROPS is essential for keeping people safe on tractors. Without this innovation, tractor-related fatalities may have been far higher.
Thus, if you're ever operating a tractor for work or recreational purposes, it's important to make sure that the vehicle is equipped with a quality ROPS.