So, you have finally set out a budget and are ready to purchase your first tractor.
Many of your friends will tell you that you can't go wrong with John Deere, while others praise Kubota.
Some would hate to be in your shoes because it can be tricky deciding between these two brands.
They both hold a high reputation for being one of the best-quality tractor brands.
If only you had the list of pros and cons of each brand so you could decide what you should go for.
Well, you are in luck!
We have gathered all the information on Kubota vs. John Deere, selected their top models, things you should know, and features worth the investment.
Check out all we have prepared and see why this ongoing battle of Kubota vs. John Deere has many farmers question their choice.
Plastic vs. Metal Body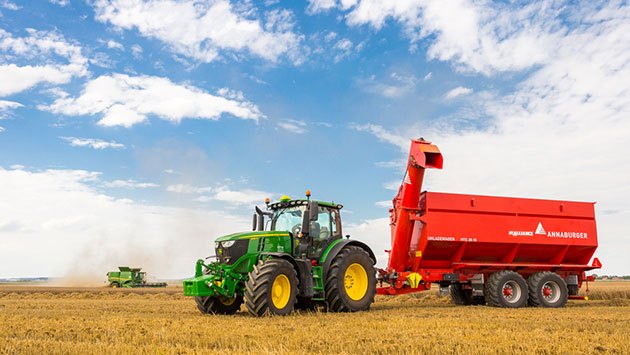 Let's start with an easy category – building quality.
Both John Deere and Kubota offer excellent building quality tractors. However, they do differ in the exterior.
John Deere tractors are made from high-quality polymer plastic material.
Now, don't just think that it has to be low-quality just because it's made of plastic.
This is not the case with John Deere equipment.
Believe it or not, the polymer plastic used on John Deere tractors is several times more robust and rigid than some metal constructions.
You will find that many of the John Deere compact tractors and sub-compact tractors are made from polymer panels.
However, it does have one major flaw. It does not endure extremely low temperatures.
So, when it gets below zero, I suggest you take your John Deere tractor to the storage to avoid plastic breaking.
On the bright side, they are not as prone to rust and corrosion as tractors with metal panels.
This brings us to Kubota.
Kubota tractors are made from durable steel used to construct the hood and the fenders.
This is why you will often notice Kubota tractors shining from a great distance.
However, because Kubota makes metal protection for the hood and the fenders, you should know that these parts are often more prone to damage and impact.
Kubota's exterior may fade over time, losing its bright orange hue with that in mind.
Also, they are more prone to rust and corrosion, especially if you live in a humid area.
Winner?
Kubota is a clear winner if you don't mind losing the shine on the hood after a few years. It can endure a lot more impact than a plastic body could.
Transmission
When it comes to transmissions, there is also one winner!
Kubota models have a standard feature of a 3-range hydrostatic transmission.
This is common on all Kubota models except the BX series.
The particular feature allows the Kubota tractors to run smoothly on almost all terrains.
Moreover, it will give you full control over the vehicle, ensuring safety. Again, this is something that is putting Kubota in the lead.
When we compare Kubota to John Deere, you can see that the latter one is relatively low on transmissions.
John Deere tractors have only two transmissions. This will not offer you the control you would usually get with Kubota.
John Deere tractors are easy to operate, but you can invest in one of the 3R models if you want full control.
They are incredible tractors with advanced operator control and few style adjustments.
Winner?
Again, we have to go with Kubota. Nothing beats a smooth operation and operator safety!
Ease of Use
If you are a beginner farmer and this is your first time purchasing a tractor, I recommend John Deere.
They are much easier to manage as they have forward and reverse pedals on the right side, so you don't get confused about which one is for what.
The brake pedal is on the left, making the entire operation even easier, especially if you find yourself in an emergency.
However, this pedal placement does take up quite a bit of room.
On the other hand, with Kubota, it's better that you have some forehand knowledge before sitting down in the operator's seat.
Nothing is too complicated, but it may seem confusing at first for a beginner.
For instance, the pedal system requires you to use your toe and your foot base to switch the accelerator.
Winner?
John Deere if you are a beginner, but go with Kubota if you have some experience.
Joystick Controls
Let me say that this was a tough call.
Both Kubota and John Deere's front-end loader models are super-easy to control.
Although one is slightly better than the other, let's see how they compare.
Kubota tractors have a tremendous lift capacity for starters and a joystick function that makes controlling the action much easier.
For example, it allows you to move the stick from the center, raise the bucket or drop it.
This is a big difference between John Deere vs. Kubota.
John Deere models only have a joystick control that pressurizes the bucket.
You can quickly learn to control it from the operator's station, spring the bracket up, and part the loader.
But, I have to admit that with John Deere, you will need a lot of practice to control the actions fully.
It's not exactly a beginner-friendly tractor model.
Winner?
Kubota, for sure!
Lifespan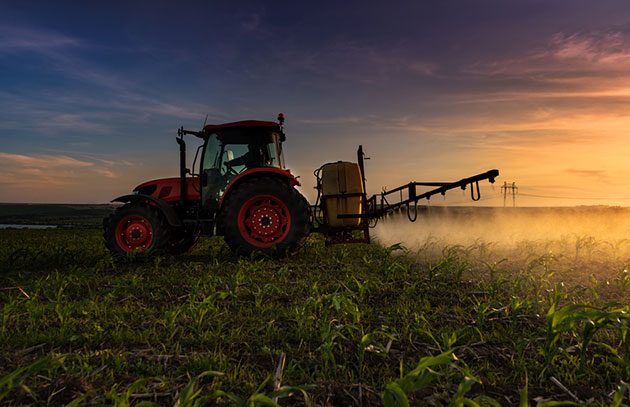 If maintained according to instruction and handled with care, farm equipment can last for quite a while. Such is the case with John Deere and Kubota.
John Deere tractor has an estimated lifespan of 5000 hours, while Kubota has around 5500 gauged hours.
However, this does not mean that your tractor will last you precisely this amount of hours.
It's all about maintenance. If you care for it properly, you will see a longer service than estimated!
Winner?
We have to say it's Kubota again, but John Deere will also surprise you with its long-term use!
Why Should You Choose a Kubota Tractor?
1. Quick Park Loader
The quick park loader is a feature installed on all Kubota tractors.
It's again one of the most necessary features for operator safety, and most customers value it in small tractor models and lawnmower models by Kubota.
This option is also available for John Deere tractors, but it's not an integral part of it.
2. Medium Range Drive
Kubota offers a feature called medium-range drive.
It will allow you to complete any task faster and with less high-end torque.
For instance, not every landscaping or construction task you will do will require your tractor using a high-torque force.
So instead, it will push out faster speed but go easy on the torque.
3. Quick Mount Loader Feature
This one is found in Kubota L Series, and it allows the loader to be reattached later on when needed for the job.
John Deere includes a fixed mount loader that requires tools to remove it.
4. Factory Cab
One of the features that make customers choose a Kubota tractor is a factory cab on smaller tractor units.
In addition, it's fully enclosed and protected, so it makes working in colder and warmer climates much easier.
With the fully-enclosed factory cab, you will get an AC, radio, comfortable driver's seat, rear and front wipers, and spacious floor space.
This one is of my personal preference, so if you don't want all the fancy features, you can always choose a John Deere tractor.
Why Should You Choose a John Deere Tractor?
1. Quick Attach Bucket
Besides being one of the most reliable tractor brands, John Deere holds a feature that everyone loves-the quick attach bucket.
Almost all John Deere tractor equipment comes with a quick attach bucket, which is a significant bonus if you use the tractor for various jobs.
2. Pedals
There are two pedals for forward and reverse actions on the John Deere tractor.
Both are located at the side of the operator seat on the floor space.
It's a relatively simple design for forward and reverses pedals, and with your left foot, you can easily reach the brake pedal for emergency stops.
With a Kubota tractor, you will get a treadle pedal that is thicker to operate.
3. Heavy Lifting Capacity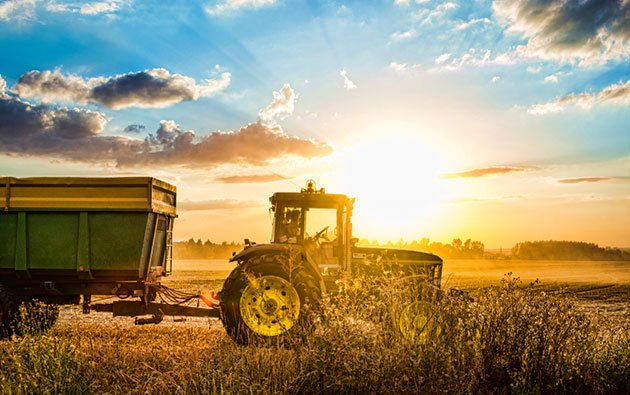 One of the features we appreciate the most in John Deere tractor models is the heavy lifting capacity.
It can easily lift implements and other attachments, allowing you to complete heavy-duty tasks.
It's excellent in pushing, pulling, or lifting heavy implements, so it's pretty versatile, and you should never doubt its strength.
Close Look Into the Top-selling Models
1. Kubota L Series vs. John Deere 3E Series
For starters, the Kubota offers a quick-mount loader feature which means you can easily attach and drop off the loader until needed.
But this will not be as easy on the John Deere 3E series.
But, on the other hand, it does require tools and effort, so, between these two tractors, Kubota is far more user-friendly.
Comparing Kubota and John Deere, we again notice that the L series tractor has a deluxe hydraulics system, whereas John Deere has a pretty standard system.
What does that mean?
Well, basically, with the 3E series, you can either choose to control the bucket or the loader at once.
The L series is fully welded and made from durable steel material, while 3E is made from rigid plastic.
2. John Deere 2R vs. Kubota B50
Here, we have to give the upper hand to the John Deere tractor. It's much more stable and easier to manage.
Although it is heavier, consider this a good sign since it can handle challenging tasks better.
Oh, and you can also add wheel spaces to increase the length of the rear tires.
Also, gathered from the customer's experience, the John Deere 2R tractor is much more comfortable than the Kubota tractor.
The John Deere seat is plush with a high back which offers more comfort in the long run. It also has rubberized floor mats, which reduce vibration in the cabin.
Furthermore, Kubota B50 does not offer LED headlights which is a big drawback. Working after hours can be exhausting, especially for your eyesight.
For this reason, we give John Deere the upper hand of including fender lights in the 2R model.
Lastly, the auto-connect lawn mower deck is one of the best features that the John Deere tractor includes.
You don't need to get on and off the driver's seat to attach the deck, which is a huge relief!
3. Kubota Z231 vs. John Deere Z355E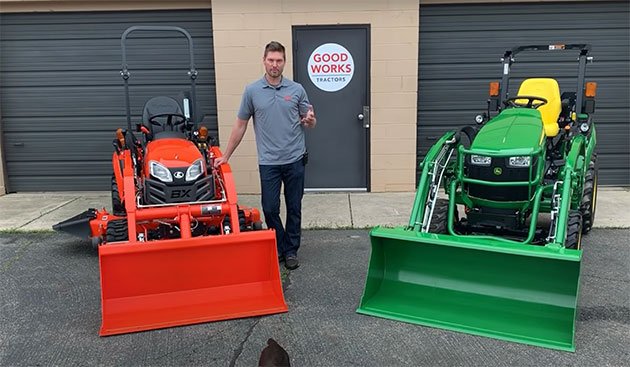 All of the customers love these two Kubota and John Deere lawn mower models!
As far as the price range goes, they are pretty much similar, but Kubota is expensive.
Also, the Kubota tractor is heavier than the John Deere residential mowers of the Z355E series.
Like I mentioned previously, the heavier weight will usually indicate that the tractor is better at performing heavy-duty tasks.
However, one noticeable difference is when comparing these Kubota and John Deere models.
While Kubota is welded and made from steel, the John Deere tractor is made with a spot welding technique.
You will also notice that the frame and the overall built on the Kubota lawnmower are thicker. However, it will not last as long in humid conditions.
I want to mention that the wheels on Kubota include front-wheel casters with bearing style adjustments. John Deere tractor, on the other hand, uses thin rubber bushing.
Also, if you are a tall driver, keep in mind that a John Deere tractor may be a better choice for you.
Kubota Z231 has a taller seat that is suited more for shorter operators.
FAQ's
Is Kubota better than John Deere?
In some aspects, Kubota tractors are better than John Deere ones.
For instance, they are built from high-quality steel, whereas John Deere includes a polymer plastic body.
So if you want a shiny exterior and long-lasting use, Kubota is a great choice.
Also, Kubota features a 3-range hydrostatic transmission, while John Deere has only two transmissions available.
Although Kubota is often considered a low-quality brand, its production has nothing cheap!
Which tractor brand is the most reliable?
One of the most reliable tractor brands on the market is John Deere.
It has been on the market for over 180 years, developing new and improved models that fit every upcoming generation.
Their tractors are built with care and high-quality materials that guarantee long-lasting use!
How long do Kubota engines last?
As you know, Kubota tractors come with a diesel engine.
The engine on Kubota tractors is known to last for around 10,000 hours.
But, of course, this is only the estimated value, and you should learn how to maintain the engine properly if you want an even longer use than this.
Why is John Deere the best?
John Deere has been on the market for years now.
Therefore, the brand has developed a trustworthy relationship with its loyal customers.
The reason why John Deere is the best is that they make high-quality agricultural equipment manufactured with care and the aim is to satisfy the needs of every farmer!
Their tractors are versatile and able to fulfill tasks quickly and efficiently.
What Kubota is comparable to John Deere 2025R?
One of the Kubota tractors compared to John Deere 2025R is the B2601.
It's slightly larger than John Deere and has a better horsepower of 25.5 HP.
The speed range on Kubota B2601 is slightly better as the vehicle incorporates a three-speed hydrostatic transmission, whereas John Deere sticks to the two-speed one.
Final Conclusion
When it comes to picking between Kubota vs. John Deere tractor models, it's not easy to choose the best one.
However, both are proven brands that have been in the industry for decades now, delivering reliable agricultural equipment.
I hope you have made up your mind because I sure did!
Everyone thought I would go with John Deere, and I get it; I do.
They have spectacular tractors with operator-friendly controls, and quite honestly, it's hard to resist the green and yellow combo.
However, you can also get a high-quality Kubota tractor with all the bells and whistles of a John Deere one for a fraction of the price.
In addition, Kubota does outshine John Deere in more than a few categories, such as Skid Steer Quick Attach system, three-speed hydrostatic transmission, and easier compatibility with the majority of implements on the market.
All in all, Kubota vs. John Deere's battle has never been more intense, especially now that they have come out with new models that are exhilarating in every feature!
I hope you have made the right choice for all agricultural tasks that await you this spring!