Are you considering investing in a Bobcat compact tractor to help with your farming, landscaping, or construction tasks?
Weighing up the options is key when investing in heavy machinery like a Bobcat compact tractor. It's essential to ensure that any model you choose can handle the workload you will be giving it and that it is fit for purpose – this is especially important if you plan on using it over an extended period of time.
To help make sure your money is well-spent, read through our comprehensive guide that covers all elements of Bobcat compact tractors in detail, including the types available, their features, maintenance requirements, and more!
Take away key points:
Bobcat's compact tractors offer precision engineering, quality manufacturing, and innovative design that can support powerful implements.
They come in two-wheel and four-wheel drive models with a variety of attachments to suit any job.
With their commitment to excellence, the Bobcat company will remain an important name in the tractor market for many years to come.
What makes Bobcat compact tractors stand out?
Bobcat compact tractors stand out for several reasons: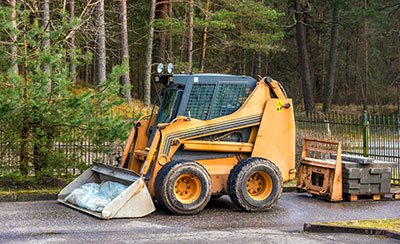 Versatility: Bobcat compact tractors are highly versatile and can perform a wide range of tasks, from mowing lawns to digging trenches to hauling heavy loads.
Maneuverability: These tractors have a compact size, which makes them easy to maneuver on smaller properties or in tight spaces.
Durability: Bobcat compact tractors are built with sturdy materials and reliable engines, ensuring that they can withstand heavy use and last for years.
Comfort: Many of these tractors come with advanced features such as suspension seats, sound-insulated cabins and open cab models, and climate controls, helping to provide a comfortable operating experience. Compact tractors are slightly larger than lawn or garden tractors so they offer similar comfort. If you are going to use the tractor frequently, make sure you prioritize comfort.
Customizability: Bobcat compact tractors can be customized with a wide range of attachments, such as mowers, loaders, spreaders, 3 point hitch attachments, and more, making them highly adaptable to different tasks and environments.
Brand reputation: Bobcat is a well-known and respected brand in the construction and agriculture industries, and their compact tractors are built to the same high standards as their other products.
Bobcat vs. Other compact tractor brands
When you hear the Bobcat name, chances are your mind immediately drifts to its renowned line of skid loaders and small construction equipment. Therefore, it's exciting to see their reentry into an entirely different tractor market! One of their best manufactory creations are utility vehicles and compact tractors!
Let's see how they compare to other popular tractor brands!
1. Bobcat vs. Kubota
Both Bobcat and Kubota offer strong, durable compact tractors with reputations for reliability.
Though Kubota generally offers a wider variety of tractor models, Bobcat brand of tractors are made in the USA and have a reputation for being highly maneuverable.
2. Bobcat vs. John Deere
John Deere is another popular brand of compact tractors that offers a wide range of models with different features and capabilities.
However, Bobcat tractor is known for their durability and are often more affordable than John Deere models.
3. Bobcat vs. Mahindra
Mahindra is known for producing some of the most affordable compact tractors on the tractor market.
But Bobcat tractors are often thought to be more flexible and easier to move around in tight places.
4. Bobcat vs. New Holland
New Holland has a few compact tractors as well, but Bobcat tractors are often smaller and lighter, which makes them easier to move in tight spaces.
New Holland tractors, on the other hand, provide operators with a more comfortable experience.
5. Bobcat vs. Case
Case makes a wide range of compact tractors designed for many different uses.
Bobcat tractors are known for being durable and useful, while Case tractors are known for being easy to use.
Key features and specifications of Bobcat compact tractors
Bobcat compact tractors are known for their versatility, durability, and ease of use. Here are some key features and specifications of these tractors: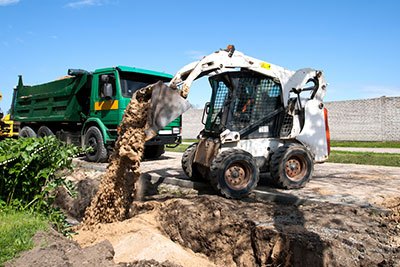 1. Engine: Bobcat compact tractors come with high-quality engine horsepower range between 21 and 58. These engines are efficient, reliable, and capable of handling a range of farming, landscaping, and construction tasks.
2. Transmission: Most Bobcat compact tractors come with hydrostatic transmissions, which provide smooth shifting and make it easy for operators to change speeds and directions.
3. Lift Capacity: Lift capacity is the amount of weight that a tractor can lift with its hydraulic system. Bobcat compact tractors have a lift capacity ranging from 1,000 to 3,725 pounds, depending on the model.
4. Attachments: One of the key features of Bobcat compact tractors is their versatility. These tractors can be outfitted with a wide range of attachments, powerful implements, including mowers, loaders, backhoes, plows, and more.
5. Maneuverability: Bobcat compact tractors are designed to be highly maneuverable, with a compact size that makes them suitable for use in tight spaces. Many models also come with four-wheel drive, providing better traction and stability on rough terrain.
6. Comfort: Bobcat compact tractors come with many features designed to make the operator experience more comfortable, including ergonomic seats, heating and cooling systems, and sound-deadening technology.
7. ROPS: ROPS stands for Roll-Over Protection System, which is designed to protect the operator in case of a rollover. All Bobcat compact tractors come with a ROPS as standard equipment to help protect the operator in case of an accident.
8. Warranty: Bobcat offers a standard two-year warranty on all their compact tractors, which covers any defects in materials or workmanship.
How to choose the right Bobcat compact tractor for your needs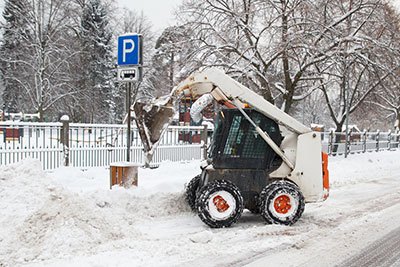 1. Determine your needs: Identify the tasks that the compact tractor will be performing. Will you be maintaining a small property or a larger farm? Do you need to haul heavy loads or operate various attachments like mowers or plows?
2. Determine your budget: Establishing a budget is essential when choosing a compact tractor, as it can help narrow down the available options.
3. Check the specifications: Look at the engine horsepower, transmission, lift capacity, and attachments compatible with a particular model as it will determine whether the tractor can handle your specific needs.
4. Think about maneuverability: Determine if you will be maneuvering the tractor in tight spaces, if so, a sub-compact tractor might be suitable, or you may need a compact tractor with hydrostatic transmissions to enable you to operate with ease and efficiently maneuver tasks!
5. Consider operator comfort: It's important to think about operator comfort if they will be spending many hours seated in the tractor. Look for features like suspension seats, climate control, and soundproof open cab models in deluxe models. This is especially important if you are going to use the tractor frequently.
6. Research the warranty and customer support: Ensure that the warranty covers any defects in materials or workmanship and that there is available customer support to manage any issues.
7. Try before you buy: When possible, test drive the models you are considering. This way, you can evaluate the comfort and efficiency of the tractor model suitable for your needs.
Most popular Bobcat compact tractor models
Bobcat CT1021
This sub-compact tractor is perfect for maintaining small properties. It has a small size, is maneuverable, and equipped with standard features, making it an ideal choice for homeowners or gardeners with limited space or for other light duty tasks. The PTO HP is 16.
Bobcat CT2025
Perfect for small farming jobs such as mowing fields or cultivating gardens, the Bobcat CT2025 comes equipped with a 25-horsepower engine (PTO HP 16), hydrostatic transmission, and a range of options to help assist with various tasks.
Additionally, property owners will appreciate it as it's great for maintaining driveways year-round!
Bobcat CT4050
With a 50-horsepower engine, this compact Bobcat tractor is perfect for larger farming tasks like tilling the soil or hauling heavy loads.
Its large lift capacity, four-wheel drive, and comfortable operator area make it a good choice for professionals and farmers.
Bobcat CT5550
The deluxe Bobcat CT5550 compact tractor is designed to provide additional comfort and protection from inclement weather with its cab.
It has many advanced features like lift capacity, four-wheel drive, and hydrostatic transmission, making it a great choice for more challenging jobs.
The tractor is equipped with rear-power take off and power cruise.
Bobcat CT5555
Ideal for heavy lifting, this Bobcat compact tractor comes with a lift capacity of 3,571 pounds, capable of handling the toughest tasks on the farm or job site.
The four-wheel drive and hydrostatic transmission make it easy to maneuver in rough terrain. The PTO HP is 42.1.
Bobcat CT5550HST
The hydrostatic transmission of this model makes shifting gears a breeze.
With its ease of use and maneuverability, the Bobcat CT5550HST is perfect for mowing yards, landscaping or maintaining small farms.
Bobcat CT5550HVSD
This deluxe model takes operator comfort to the next level by offering a range of additional features like a suspension seat and soundproof cab.
Its four-wheel drive and hydrostatic transmission make it a great choice for maneuvering in difficult terrains. The PTO HP is 50.
FAQs
Is Bobcat a good sub-compact tractor?
Bobcat is a great option for sub-compact tractors.
It offers maneuverability, good power output, and small size, making it the perfect choice for maintaining smaller properties or gardens.
Its range of models comes with standard features like four-wheel drive and hydrostatic transmission, allowing you to adjust your speed according to the terrain without having to shift gears manually.
Are Bobcat tractors reliable?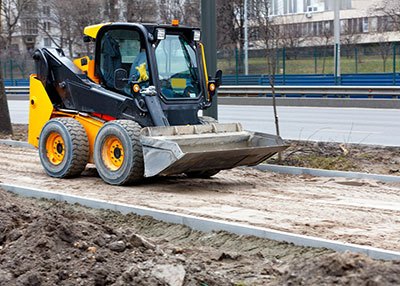 Bobcat tractor brand are renowned for their reliability and durability.
All Bobcat brand products undergo stringent testing procedures and meet high-quality standards, allowing them to offer robust performance in the field.
Who manufactures Bobcat compact tractors?
Bobcat compact tractors are manufactured by the Bobcat Company in the United States.
The company was founded in 1947 and since then has become one of the world's leading manufacturers of construction, landscaping, and agricultural equipment.
How much is a Bobcat compact tractor?
The cost of a Bobcat compact tractor varies depending on the model and features.
Prices typically range between $10,000-$50,000. Basic models may be available for lower prices, while more sophisticated models will cost more.
How wide is a small Bobcat tractor?
Small Bobcat tractors are typically between 39-68 inches in width.
The size is determined by the type of model, ranging from sub-compact to compact track loader, as well as any optional attachments or upgrades chosen.
When did Bobcat start making tractors?
Bobcat began manufacturing tractors in 1947 when the company was founded. Initially, they produced just two-wheel drive tractors.
In 1955 the company introduced its first four-wheel drive tractor and continued to expand its product line throughout the years.
Where are Bobcat compact tractors built?
Bobcat compact tractors are currently manufactured in Gwinner, North Dakota.
The company was founded in 1947 and built its first tractor in a small manufacturing plant in Morgan City, Minnesota. Since then, they have expanded to multiple other sites around the country, including Gwinner.
Conclusion
In conclusion, Bobcat has proven to be an essential part of the tractor industry since its founding in 1947.
With their commitment to manufacturing quality and innovative tractors, they have become one of the most respected names in the market today.
From two-wheel drive units to four-wheel drive models, Bobcat's compact tractors are engineered with precision and backed by a commitment to excellence that keeps them at the forefront of the industry.